Bist du ein leidenschaftliches IT Allroundtalent? Möchtest du dich beruflich weiterentwickeln und bist bereit für den nächsten Karriereschritt im IT-Engineering bei einem Global Player? Willst du Teil eines agilen Teams sein, das Herausforderungen stets gemeinsam meistert und offene Kommunikation lebt? Dann suchen wir dich für die Leitung unseres IT Teams!
Dynatrace ist Weltmarktführer im Bereich Software Intelligence: Wir helfen unseren Kunden, dass deren Software perfekt funktioniert. 
Mit hohem Qualitätsanspruch und modernsten Technologien überzeugen wir Unternehmen wie Google, BMW oder SAP. Wir unterstützen unsere Kunden bei der digitalen Transformation und ermöglichen Self-Driving IT durch Cloud Monitoring auf Basis künstlicher Intelligenz.
---
Deine Rolle
Leitung unseres IT Client Support Teams (dzt. 5 MitarbeiterInnen in Österreich) und aktives Mitgestalten des globalen Wachstums dieses Teams
Enge Zusammenarbeit mit der IT-Organisation (Detroit, Boston, Danzig, Barcelona) sowie Mitarbeit bei globalen Initiativen und Verantwortung für IT-Support-Projekte
Mitarbeiterführung- und entwicklung, Teambuilding und Konfliktmanagement
Gestaltung und Verbesserung von IT-Prozessen (zB. Onboarding, Trainings,...)
Aktive Mitarbeit im IT-Support (IT-Engineering und der Client Support sind Teil deines Onboardings)
Weiterentwicklung unseres IT Service Desks und Schnittstelle zu internen Abteilungen wie Development, HR, etc.
Dein Profil
Abgeschlossene IT-Ausbildung (HTL, Studium im Bereich IT)
Mehrjährige Berufs- und Führungserfahrung im Client Support Umfeld
Sehr gute Kenntnisse im Client Umfeld (Windows10, MacOS, Linux), Automatisierung von IT-Prozessen und gute Infrastrukturkenntnisse
Hohe soziale Kompetenz und Teamorientierung
Hands-On Mentalität und Verantwortungsbewusstsein
Innovations- und Problemlösungsfähigkeit
Du wirst dich bei uns wohlfühlen, wenn
du herausfordernde Aufgaben mit den neuesten Technologien suchst.
dich ein internationales Umfeld reizt.
du gerne im Team arbeitest und einen offenen Austausch schätzt.
du gerne neue Ideen einbringst und diese auch proaktiv umsetzt.
Bei Interesse freuen wir uns über deine Bewerbung und bitten dich, deinen Lebenslauf in englischer Sprache hochzuladen.
Aus gesetzlichen Gründen sind wir in Österreich verpflichtet das Mindestgehalt für diese Stelle anzugeben. Dieses beträgt jährlich € 60.000 brutto für eine Vollzeit-Anstellung. Wir bieten jedoch je nach Qualifikation und Erfahrung ein deutlich höheres Bruttojahresgehalt.
Please consider when submitting your CV that due to the current health crisis related to COVID-19, in our Labs in Austria, we are currently limited in extending offers to non-EU citizens. We are keeping the situation under review and would adjust our position, should the restrictive measures be removed later on. Should this affect your application, we are happy to keep it in evidence until further notice.
---
Any questions?
Feel free to contact us!
Contact for Linz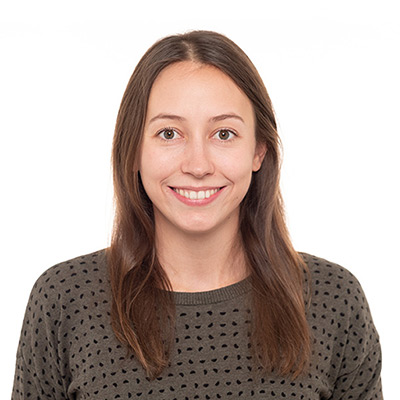 Join us now!
---