Senior Graphic Designer / Art Director für Employer Branding
Full time

Team: Human Resources & Recruiting

Linz

4.6 / 5 on kununu
Suchst du eine neue kreative und strategische Herausforderung? Bist du bereit, neue Wege im Bereich Employer Branding zu gehen? Begeistert
dich die Konzeption und Entwicklung einer authentischen und Zielgruppen-relevanten Arbeitgebermarke?
Dynatrace ist führend im Bereich Software Intelligence: Wir helfen unseren Kunden dabei, dass deren Software perfekt funktioniert. Mit hohem Qualitätsanspruch und modernsten Technologien überzeugen wir Unternehmen wie Google, BMW oder SAP. Wir unterstützen unsere Kunden bei der digitalen Transformation und ermöglichen Self-Driving IT durch Cloud Monitoring auf Basis künstlicher Intelligenz.
---
Deine zukünftige Rolle
Du konzipierst auf Basis unserer einzigartigen Dynatrace Kultur eine Employer Brand, die "happy people being happy at work"-Kampagnen in den Schatten stellt und neue Maßstäbe in der Disziplin des EB setzt.
Du definierst, pflegst und verwaltest das visuelle System, die Markenidentität und die Brand Guidelines für die neue Employer Brand.
Du evaluierst, priorisierst und entwickelst digitale sowie analoge Designprojekte und Kampagnen für unsere unterschiedlichen. Entwicklungsstandorte, basierend auf der neuen Employer Brand.
Du präsentierst und kommunizierst deine Konzepte und Ideen effektiv an unser Führungsteam.
Du evaluierst und guidest externe Partner.
Dein Profil
Du bringst mehrjährige (> 5 Jahre) Berufserfahrung in den Bereichen (Senior) Grafikdesign und/oder Art Direction mit.
Liebe zum Detail, ein hoher Qualitätsanspruch, eine strukturierte Denkweise sowie ein exzellentes Gespür für Design und Ästhetik liegen dir im Blut.
Dein Entrepreneurial Mindset, deine Neugier und dein Mut den Status Quo immer wieder in Frage zu stellen zeichnen dich aus.
Du würdest deine Persönlichkeit als proaktive, kommunikative und aufgeschlossen beschreiben.
Du bist Experte in der Verwendung von Adobe Creative Cloud und Co. (gängigen Designtool)
Deutsch und Englisch beherrschst du hervorragend in Wort und Schrift.
Du bringst Interesse für die Dev-Community und Tech-Welt mit und hast als Ass einen Tech-Background im Ärmel.
Was wir dir bieten
Die Chance eine einzigartige Marke zu erschaffen, mit deiner Persönlichkeit zu prägen und kontinuierlich weiterzuentwickeln
Die Sicherheit und Benefits eines Weltmarktführers mit der Dynamik und Agilität eines Start-Ups
Entscheidungsspielraum mit Verantwortung und der Möglichkeit zur Weiterentwicklung
Ein motiviertes Employer Branding Team, das deinen hohen Qualitätsanspruch teilt
Das wahrscheinlich coolste, funktionalste und modernste Office in ganz Europa
Täglich frisch zubereiteten Barista-Coffee (thx to Die Röster)
Der Vollständigkeit halber: After-Work-Drinks , Team-Events, Team-Celebrations, etc. ;-)
Aus gesetzlichen Gründen sind wir in Österreich verpflichtet das Mindestgehalt für diese Stelle anzugeben. Dieses beträgt jährlich € 40,000 für eine Vollzeit-Anstellung (38,5 h). Wir bieten jedoch je nach Qualifikation und Erfahrung ein deutlich höheres Bruttojahresgrundgehalt.
---
Any questions?
Feel free to contact us!
Contact for Linz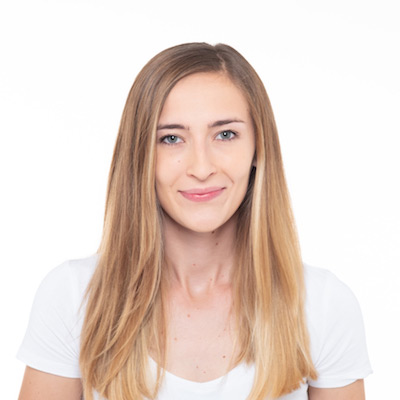 Join us now!
---