Java Performance Engineer (m/w/x)
Full time

Team: Performance Engineering

Linz

4.6 / 5 on kununu
"Our Dynatrace Cluster runs fast like a Cheetah, but our goal is to make it fly like a rocket - autonomously"
Du möchtest dabei eine zentrale Rolle spielen und unser System zu Höchstleistungen bringen? Werde Teil unseres Server Performance and Site Reliability Engineering Teams!
Dynatrace ist
führend
im Bereich der
Software Intelligence
. Unsere Lösung umfasst
Application Performance Management
,
AI for Operations
(inkl. Anomaly Detection / Root Cause Analysis), sowie
Cloud Infrastructure Monitoring
und
Digital User Experience Management
. Weitere Details findest du hier:
https://www.dynatrace.com/platform/
Mit hohem Qualitätsanspruch und modernsten Technologien überzeugen wir Unternehmen wie Google, BMW oder SAP. So helfen wir unseren Kunden, damit deren Software perfekt funktioniert. 
---
Deine zukünftige Rolle im Team
Performance ist für uns der Schlüssel zum Erfolg – tüftle mit unterschiedlichen Ansätzen, um das Beste aus unserem System herauszuholen!
Als Teil des Teams konzentrierst du dich auf die Performance Analyse des Dynatrace Clusters um Bottlenecks aufzuspüren und diese gemeinsam mit den verantwortlichen Entwicklungsteams zu beheben.
Du bist Ansprechpartner für Themen wie Skalierbarkeit und Robustheit und bringst neue Ideen zu Self-Healing Aspekten unseres Systems mit ein.
Du wächst außerdem zu einem Apache Cassandra-Experten heran, der die Bereiche Konfiguration, Tuning und Betrieb mitverantworten wird.
Zudem arbeitest du gemeinsam mit dem DevOps Team an der In-Depth-Analyse von Produktionsproblemen und entwickelst unser Automatisierungsframework für Performance- und Load-Testing kontinuierlich weiter.
Unsere Erwartungen an dich
Abgeschlossene IT Ausbildung (HTL, FH oder Universität)
Erfahrung in der Java Backend Entwicklung und Linux Systemadministration
Praxis im Bereich Load-Testing, Performance-Diagnose und Java Profiling ist von Vorteil. Idealerweise sind dir Ausdrücke wie Java Flight Recorder, Object-Churn und Heap-Dump-Analyse ein Begriff.
Interesse an bzw. erste Grundkenntnisse zu verteilten Systemen, Architekturen und NoSQL Datenbanken (speziell Cassandra) sind erwünscht.
Spaß am Entwickeln neuer Ideen zur Performance-Optimierung
Du wirst dich bei uns wohl fühlen, wenn
du herausfordernde Aufgaben mit den neuesten Technologien suchst.
dich ein internationales Umfeld reizt.
du gerne im Team arbeitest und einen offenen Austausch schätzt.
du gerne neue Ideen einbringst und diese auch proaktiv umsetzt.
Aus gesetzlichen Gründen sind wir in Österreich verpflichtet das Mindestgehalt für diese Stelle anzugeben. Dieses beträgt jährlich € 38.010 für eine Vollzeit-Anstellung (38,5h / Woche). Wir bieten jedoch je nach Qualifikation und Erfahrung ein deutlich höheres Bruttojahresgrundgehalt.
---
Any questions?
Feel free to contact us!
Contact for Linz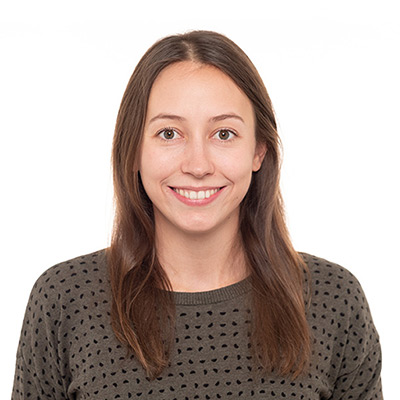 Join us now!
---