Dynatrace is a leading software product company founded in Linz, Austria with more than 2,000 employees worldwide. We are changing the rules of software intelligence, so we're looking for game-changing people. Your heart beats for digital? Then come get in the game.
We are seeking an experienced Digital Content Producer to join our marketing team, responsible for creating multi-media content across our marketing channels (web, social, paid media, email, etc.).
The Digital Content Producer will help shape the way Dynatrace educates and engages prospects and customers through useful, user-friendly digital and interactive content. This is a highly collaborative and cross-functional role, with a special focus on turning complex information into simple, accessible, and compelling interactive content.
Another key aspect of the Digital Content Producer's role will be helping take Dynatrace's video content to the next level, across all digital channels. This role will have a passion of storytelling and inbound marketing. S/he will be skilled at all aspects of the video process – from ideation to live shooting, editing, and operations.
---
Responsibilities:
Research, write, produce, and optimize content that informs and delights our prospects and customers
Utilize creative copywriting skills to write and support short-form copy creation for digital ads, emails, website, CTAs, and more
Produce digital and interactive content on our content management platform, and master other internal systems for content distribution
Work with marketing teams to gather insights on content performance and constantly test new ways to improve conversion and generate qualified leads
Interview customers and develop case studies for the website and other collateral
Create, edit, and publish visually appealing and effective graphic design, photo, and video content for web, social, and email, as dictated by the team's content plan, often on tight timelines
Produce, record, edit, and publish live and on-demand video content and podcasts
Craft and/or utilize templates to create bulk graphics or video content for digital distribution
Write compelling copy and publish content on our website, social media channels, and email campaigns
Assist with the development of innovative and informative campaign-oriented, cross-platform content ideas
Identify and capitalize on opportunities for Dynatrace to engage in digital conversations on the organization's owned and operated platforms, and beyond
Help assemble the team's content plan and calendar to meet and exceed goals and objectives
Collaborate with other teams/staff members to brainstorm ideas and to develop, expand, update, upgrade, or enhance communications, products, and programs
Track content performance analytics and adjust future production accordingly for optimal consumption and effectiveness
Research and incorporate industry best practices



Requirements:
Must be a strong storyteller and designer with an online portfolio showcasing your work
Demonstrated track record of producing engaging, informative content
Must have experience with motion graphics, animating images, text, graphs, etc.
Experience developing and managing manuscripts and storyboards
Command of video editing and production software (e.g. Adobe Creative Suite, Final Cut Pro, Keynote, etc.)
Experienced with concept development and production for creative content (i.e. video/animation and web)
Ability to design, produce, test interactive content leveraged on our website and across our digital channels and campaigns
Basic understanding of basic web development and UX (HTML, CSS, JS)
Proficiency in the following design platforms: Adobe CS, Sketch, InVision
Proficiency /experience with the latest design and social trends to convey messages and drive engagement
Ability to work on multiple projects, manage time efficiently, be resourceful and effectively implement feedback
Portfolio/work samples must accompany application
Excellent writer and communicator with extreme attention to detail
3+ years in digital content production, graphic design, video or similar
Experience working on short deadlines and in a fast-paced environment.
Independent self-starter who's comfortable in a fast-paced environment
Comfort producing content about more technical topics
BA in Marketing, Digital Media or related field is a plus
Bonus Points If You:
Experience with digital marketing platforms like Vidyard, Ceros, Snapchat, etc.
Have a background in front-end development and UX
Worked within Free Trial model
QC'd tests in your previous role
3 reasons to become one of us:
People and team – Inspiring each other rather than competing against each other is the approach motivating our team and our work.
World leading technology – Dynatrace developed the first software intelligence platform, powered by AI. Reinvest the future together with us.
International & local – We are a diverse team of driven, honest and helpful people. Through teamwork we create innovations that support our customers around the globe.
Due to legal reasons we are obliged to disclose the minimum salary for this position, which is € 38,010 gross per year based on full-time
employment (38.5 h/week). We offer a higher salary in line with qualifications and experience.
---
Any questions?
Feel free to contact us!
Contact for Linz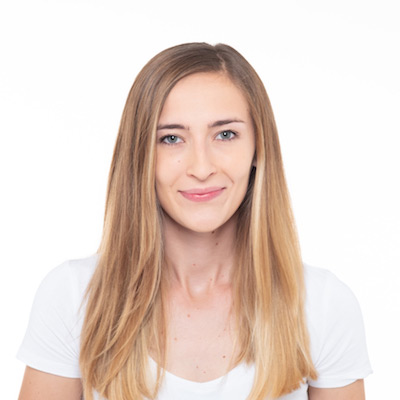 Join us now!
---