SAP performance monitoring
For many enterprises, day-to-day business performance hinges on the performance of SAP business applications. Because SAP applications are complex and highly customized, the critical task of SAP performance monitoring presents a formidable challenge to IT operations teams. To meet this challenge, leading enterprises in a wide range of business sectors turn to Dynatrace, the foremost provider of state-of-art application performance management tools and technologies. Dynatrace helps enterprises worldwide solve today's business application monitoring and management challenges including SAP performance monitoring and SAP performance management.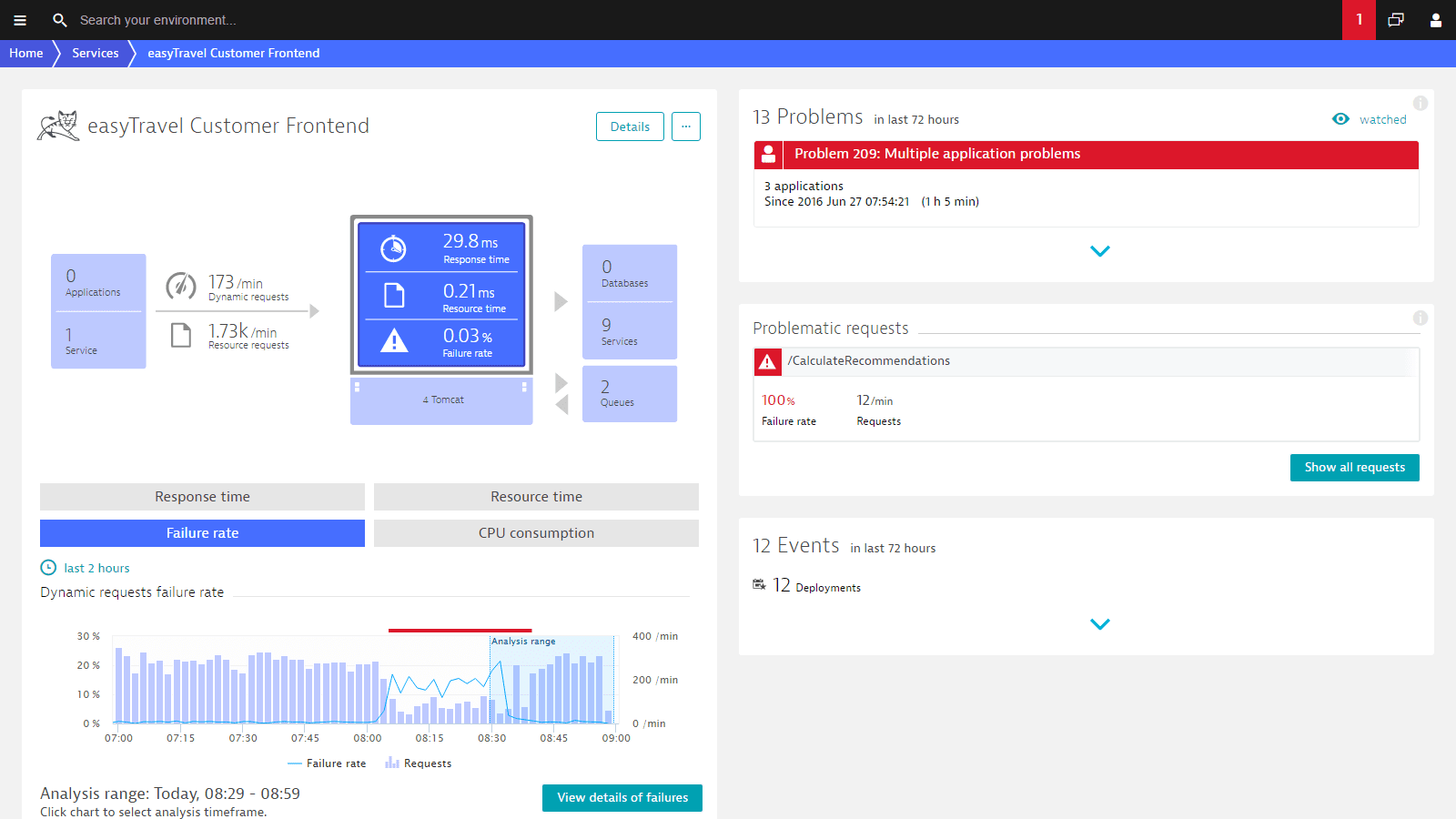 Dynatrace DCRUM for SAP Performance Monitoring
Dynatrace Data Center Real User Monitoring (DCRUM) is an application-aware network monitoring solution that empowers IT operations personnel with precisely correlated network performance, application performance, and real user experience data through a single lens. For enterprise SAP performance monitoring, Dynatrace DCRUM delivers an unmatched array of capabilities including:
360º visibility across your entire SAP landscape, from SAP GUI clients to SAP ABAP and Java Servers, through to back-end SQL databases – for all your locations, without any need to install agents.
Auto-discovery of all SAP processes and all SAP users.
Deep visibility into SAP protocols (including DIAG and SNC), down to the level of identifying and categorizing by transactions and sub-transactions.
Performance monitoring for 100% of SAP transactions, 24/7 – not just a sampling.
Visibility into integration layers between SAP and other enterprise technologies such as SharePoint.
Intelligent baselining, reporting, and alerting.
SAP Performance Monitoring Benefits
For SAP operations teams and the businesses they serve, Dynatrace DCRUM provides direct and lasting benefits:
With Dynatrace DCRUM as your SAP performance monitoring solution, you can quickly and precisely identify fault domains and reduce your MTTR for performance-related problems.
With continuous and complete visibility across all tiers your SAP landscape, you can spot emerging performance issues and proactively redress them before they impact users.
By helping you provide your users with a better SAP experience – more consistent high performance, with fewer and shorter disruptions – the Dynatrace SAP performance monitoring solution can help boost user adoption and application usage levels, thereby improving your company's return on its SAP investment.
Request a Free Demo of Dynatrace DCRUM
Building on the benefits that you can achieve through optimized SAP performance, Dynatrace can serve as your one-stop shop for all your APM monitoring needs. As your single source for best-of-breed APM technologies, we can provide you with purpose-built application performance monitoring tools for any modern enterprise IT environment – including solutions for MongoDB monitoring and other NoSQL database monitoring needs.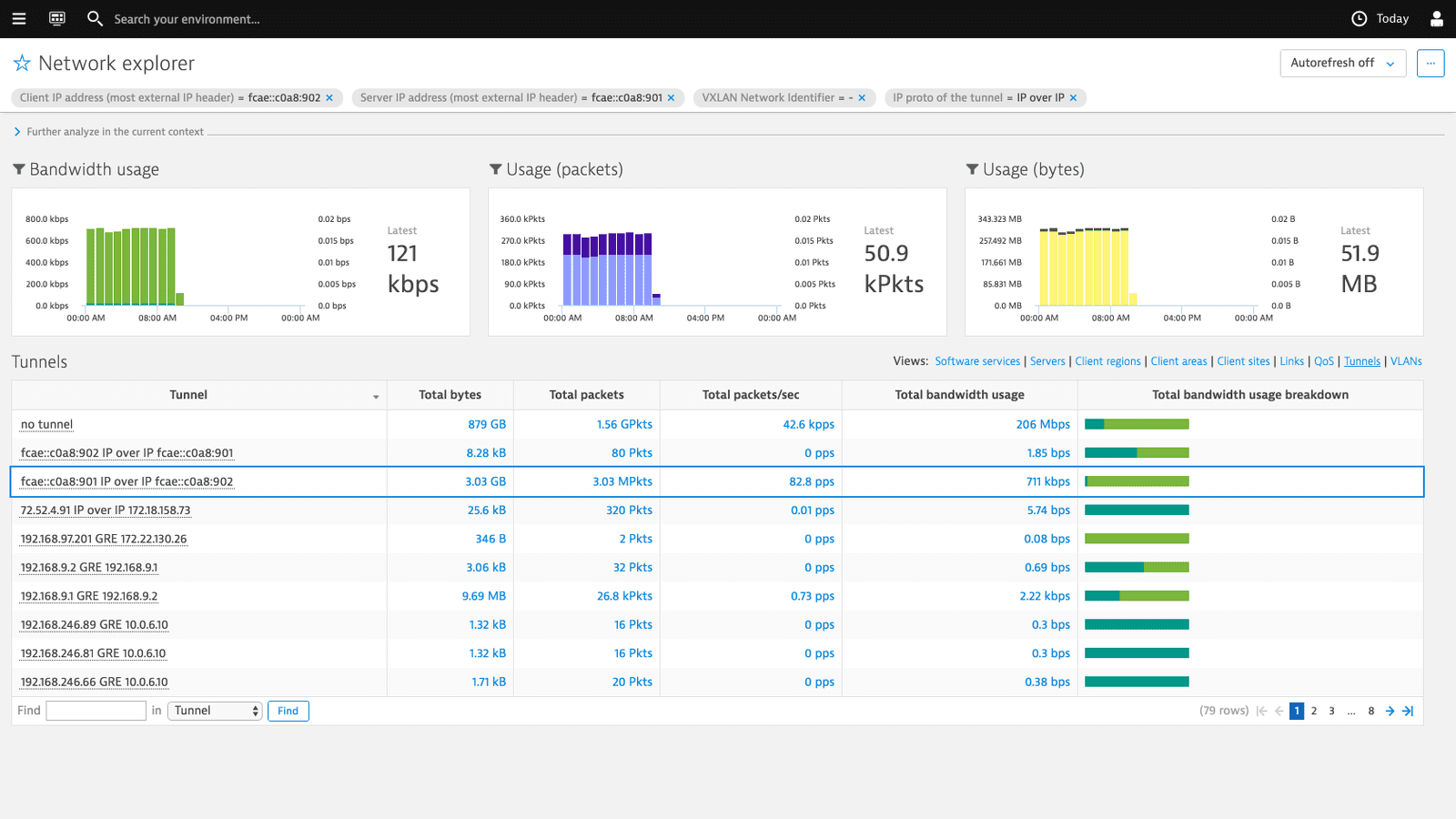 See what Dynatrace Data Center RUM offers your enterprise
Have questions about how it works? Request your personal demo!