Oracle application monitoring
Overview and possibilities
---
Manage your entire Oracle business suite applications portfolio for performance, availability and usage. Specialized analysis modules expose end-user experience and remove blind spots for your databases, middleware, applications, VDI and network protocols.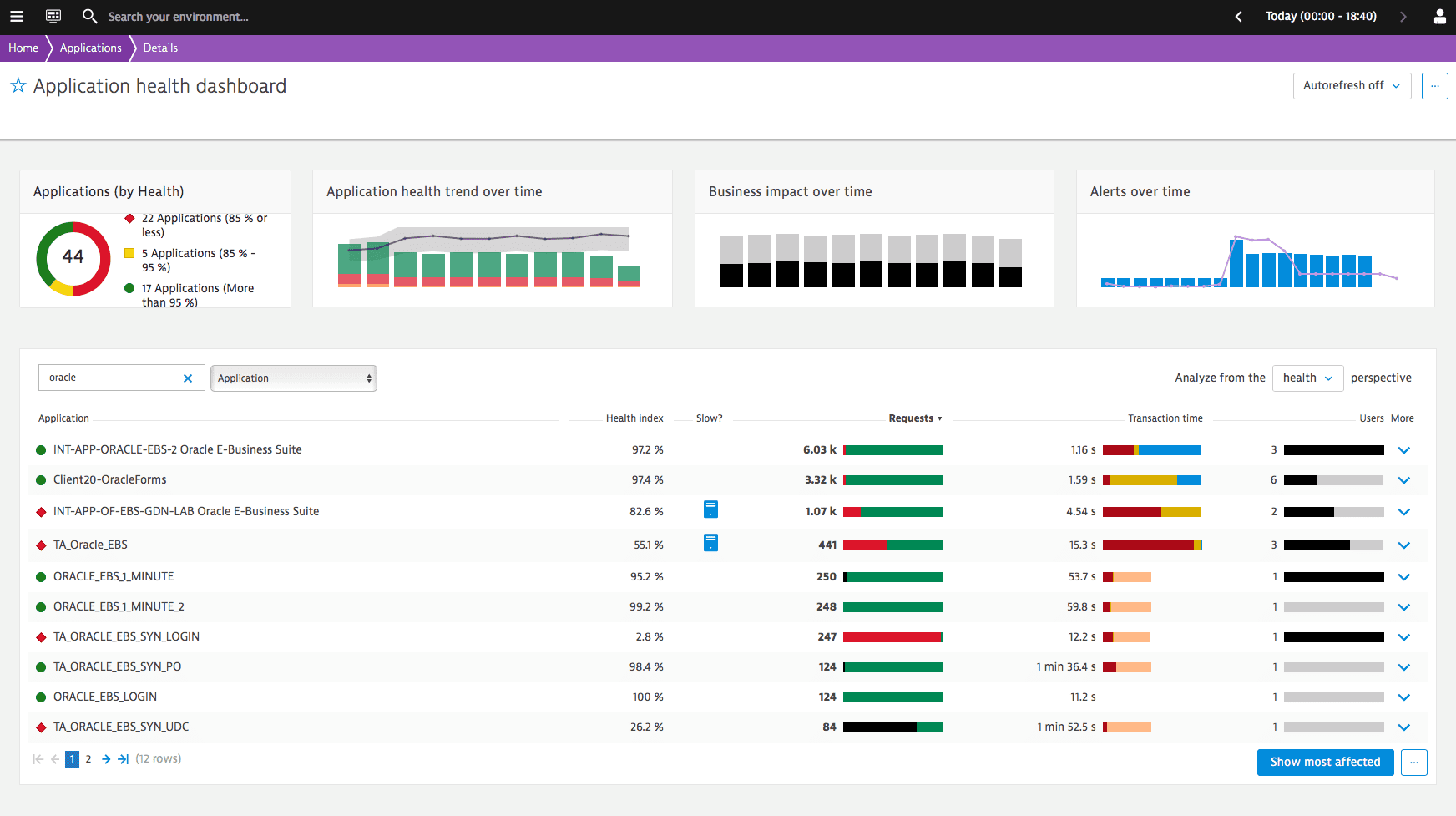 Automatic user identification
---
Easily measure Oracle EBS and Forms end-user experience, with each form operation identified by user name and user-originated events.
Performance reports perfectly align to the hierarchical structure that reflects the Forms application business hierarchy.
A single solution to quickly repair problems, reduce complaints and improve application adoption.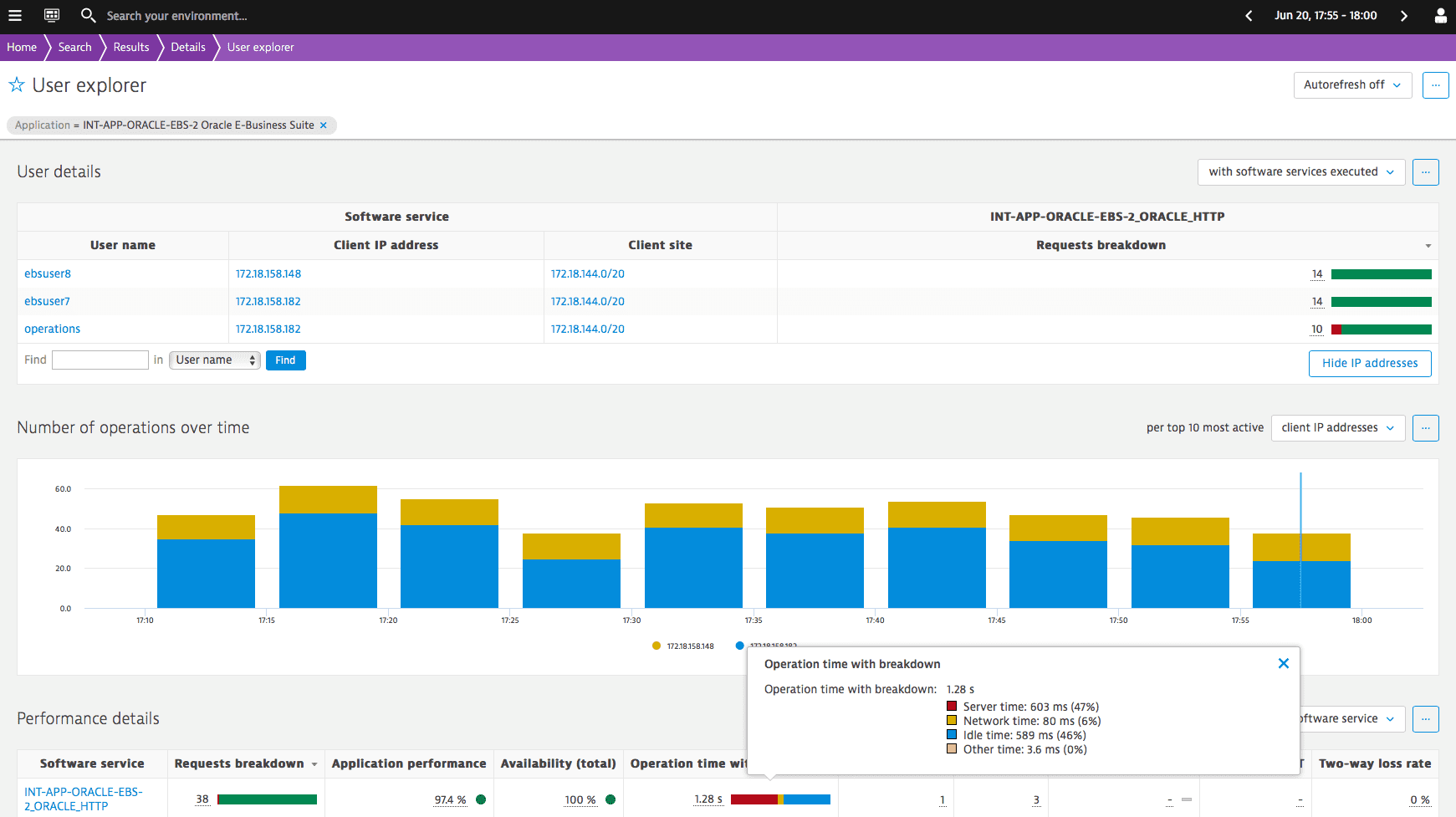 Unprecedented insight into forms operations
---
Get exact information on which user action, on which form, experienced delays or errors and why – whether Oracle server or supporting infrastructure is at fault.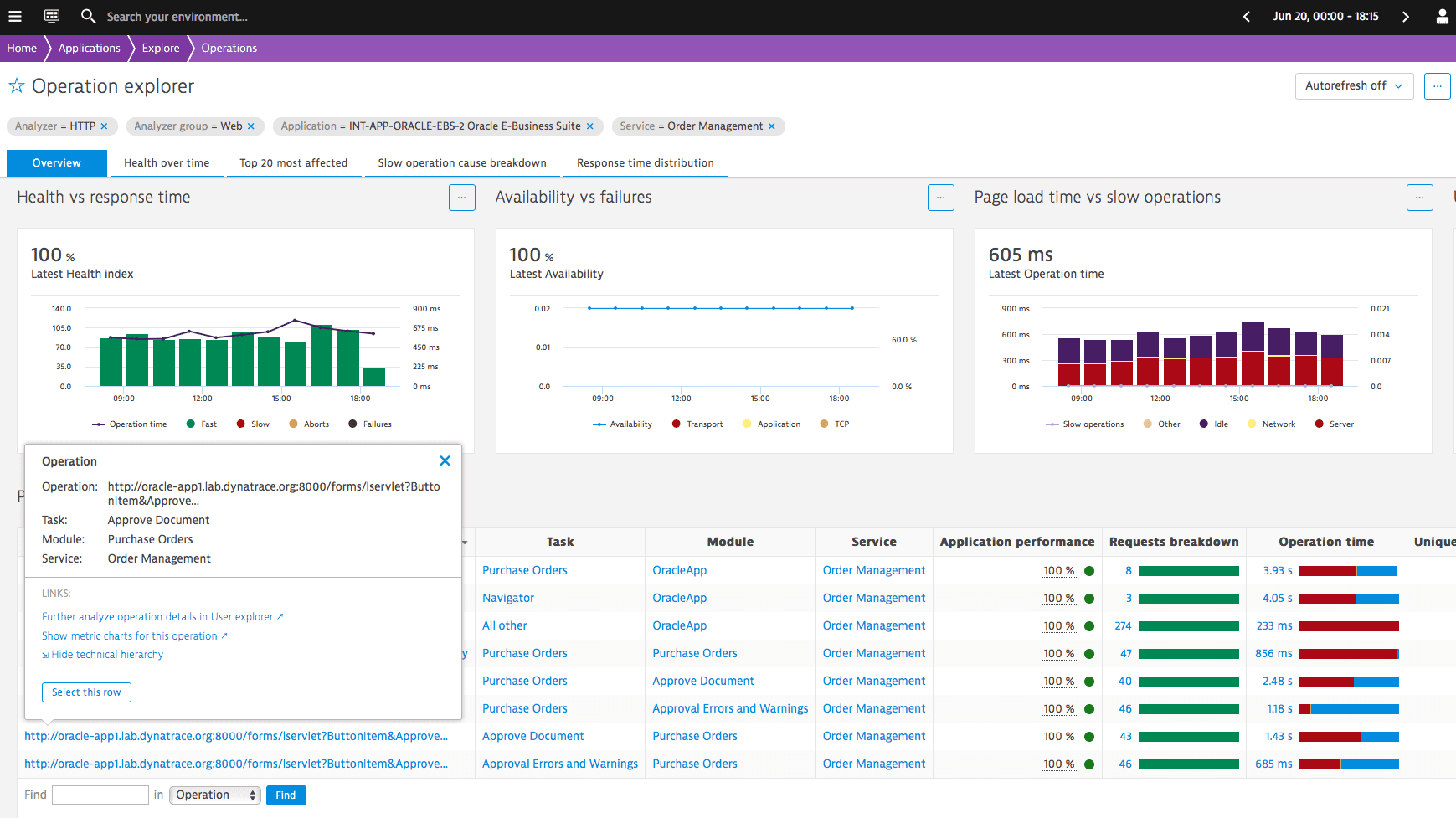 Easy database monitoring
---
Monitor traffic, performance and error measurements taken separately per each SQL call – starting from the end users, through application servers, down to the database to diagonse the reason of performance problems that end users experience: is it the application server, the database server, or the network delivering the application to end users.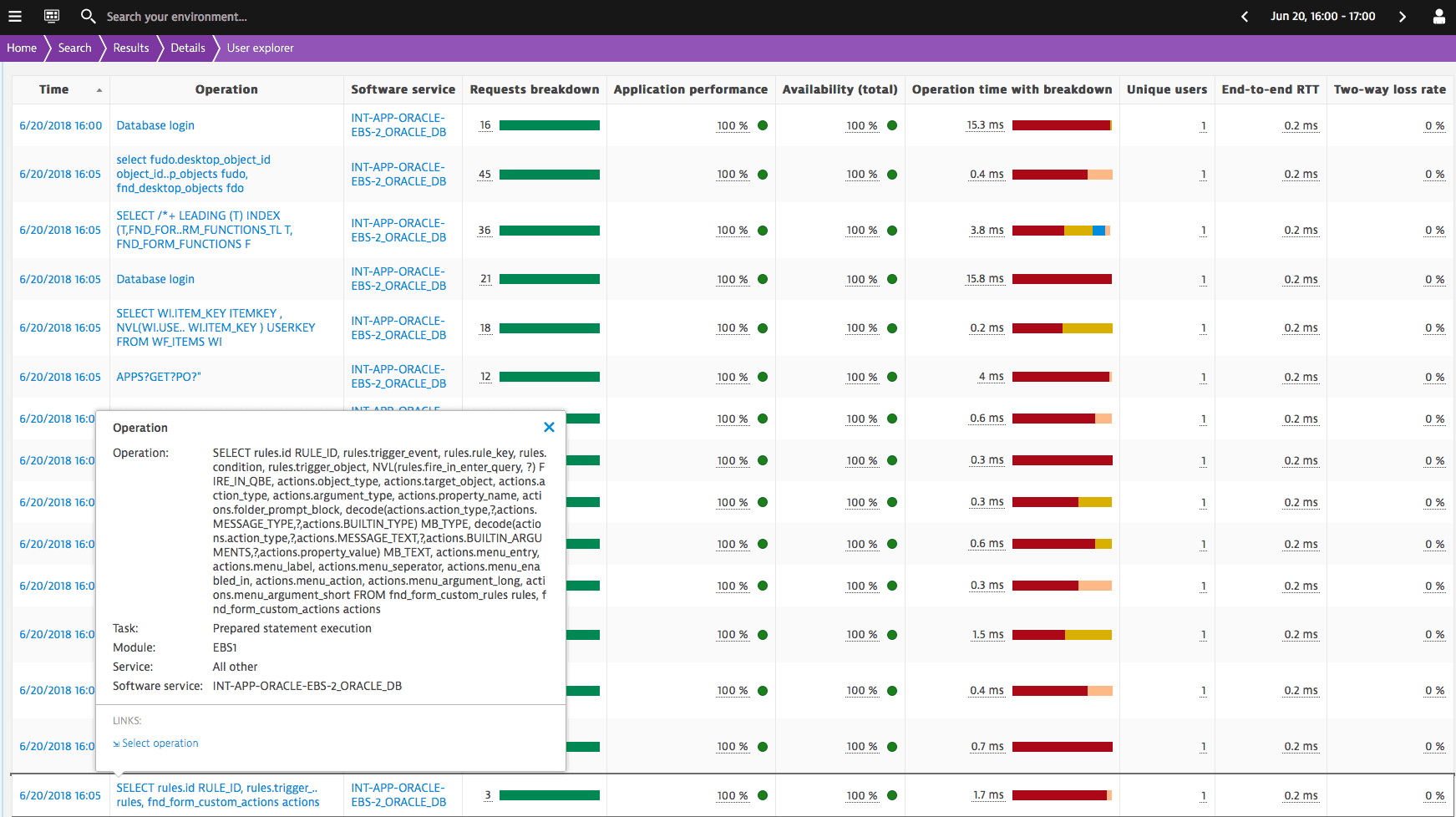 Business-oriented reporting
---
Organize performance data in a way that reflects Oracle EBS application's business model and usage patterns.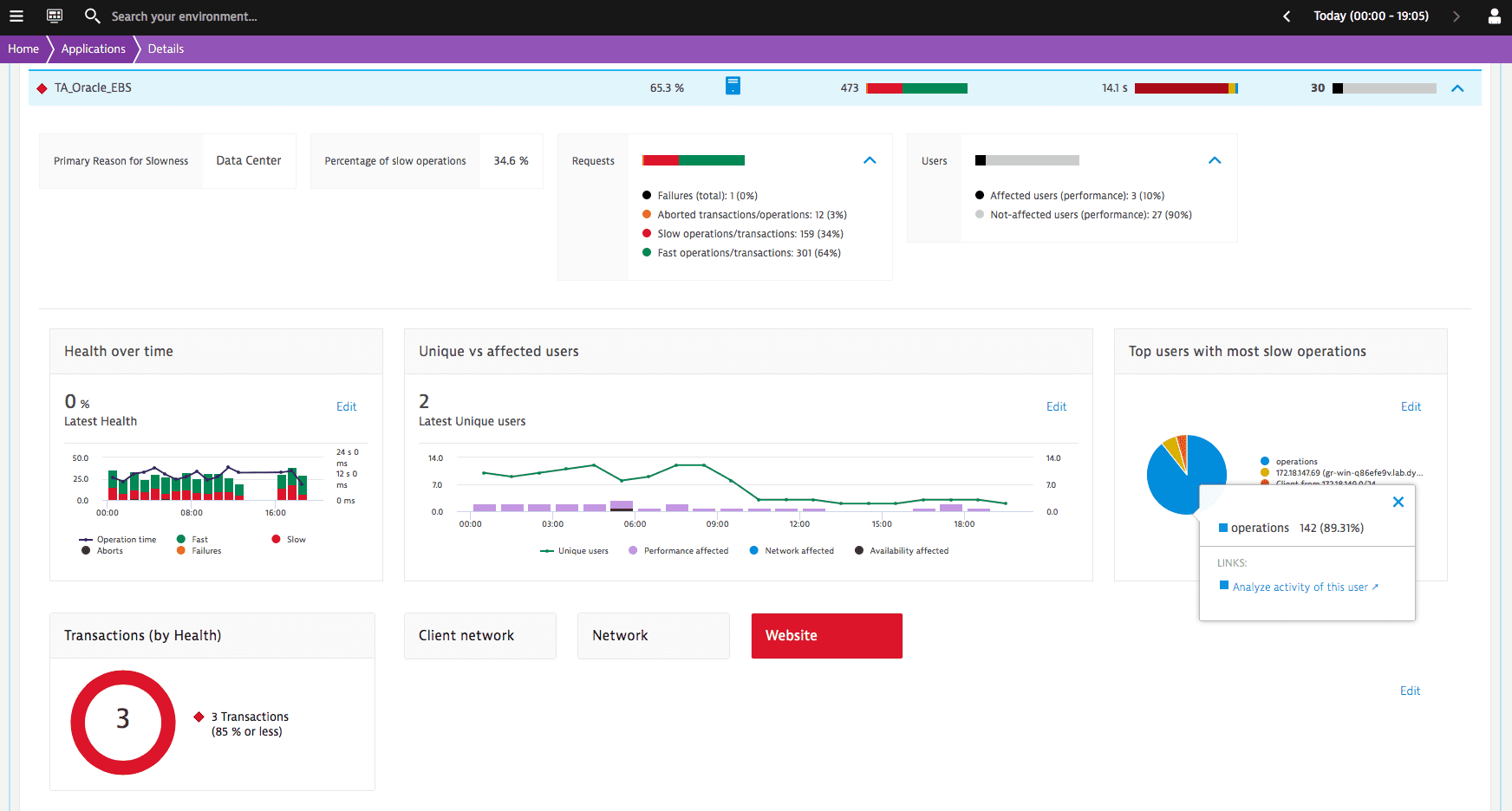 See what Dynatrace Network Application Monitoring offers your enterprise
---
Have questions about how it works? Request your personal demo!
Just a few of our enterprise customers