Google Cloud Platform monitoring
AI-powered monitoring for applications running on Google Cloud Platform (GCP)
Automatically discover and baseline your web application running on Google Cloud platform or in hybrid environments. Get full operational insights into the full stack for front end, back end and cloud infrastructure. Artificial intelligence empowers you to resolve application problems before your customers are impacted.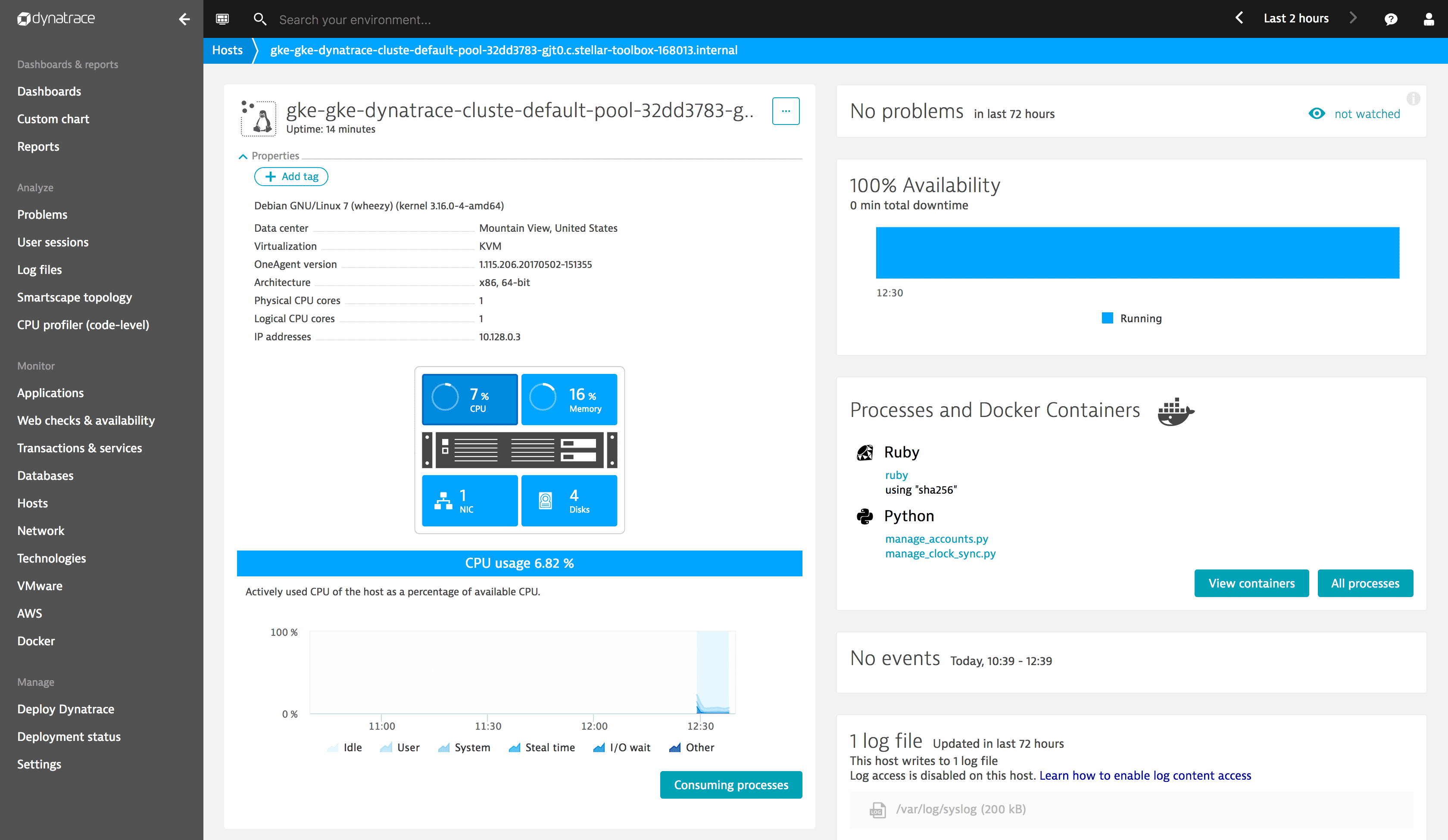 Full stack monitoring for applications running on GCP
With Dynatrace you get immediate in-depth insights from front end to back end and cloud infrastructure and into everything in-between. Our unique universal data model understands dependencies across all layers:
Real user actions and web UI
Applications and databases
Cloud platforms: GCP, AWS, Azure, ...
Containers
Log analytics are fully integrated!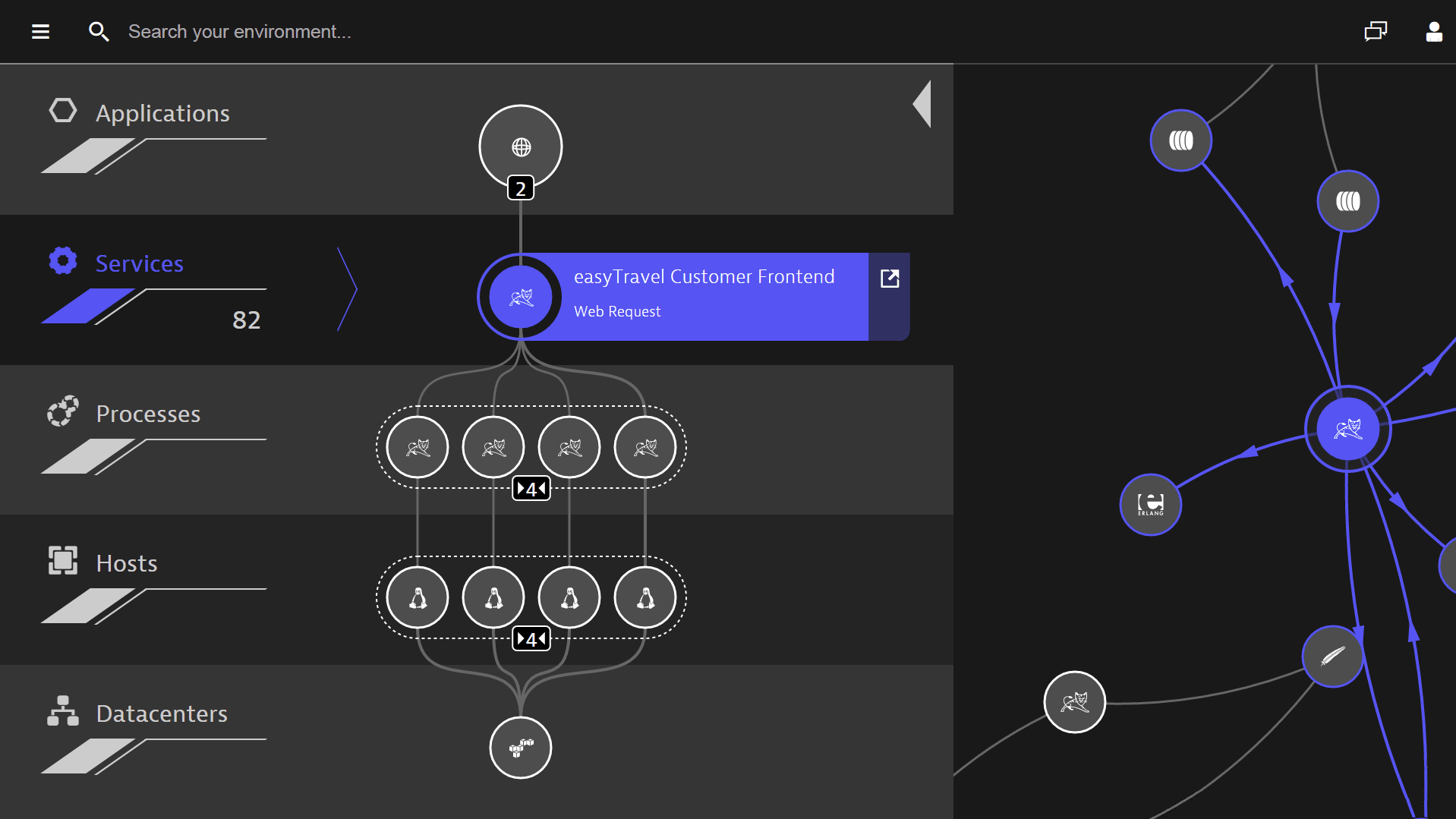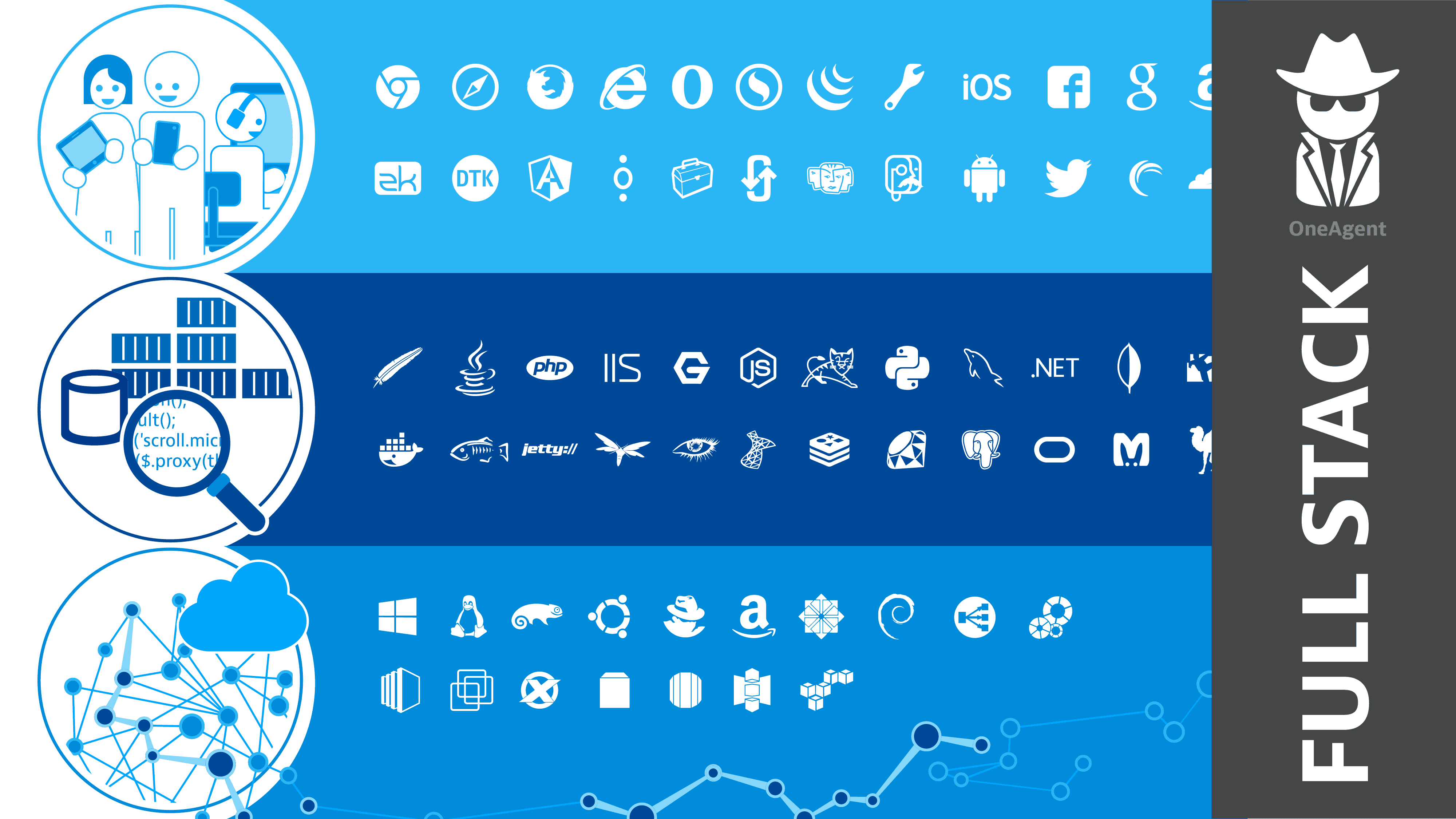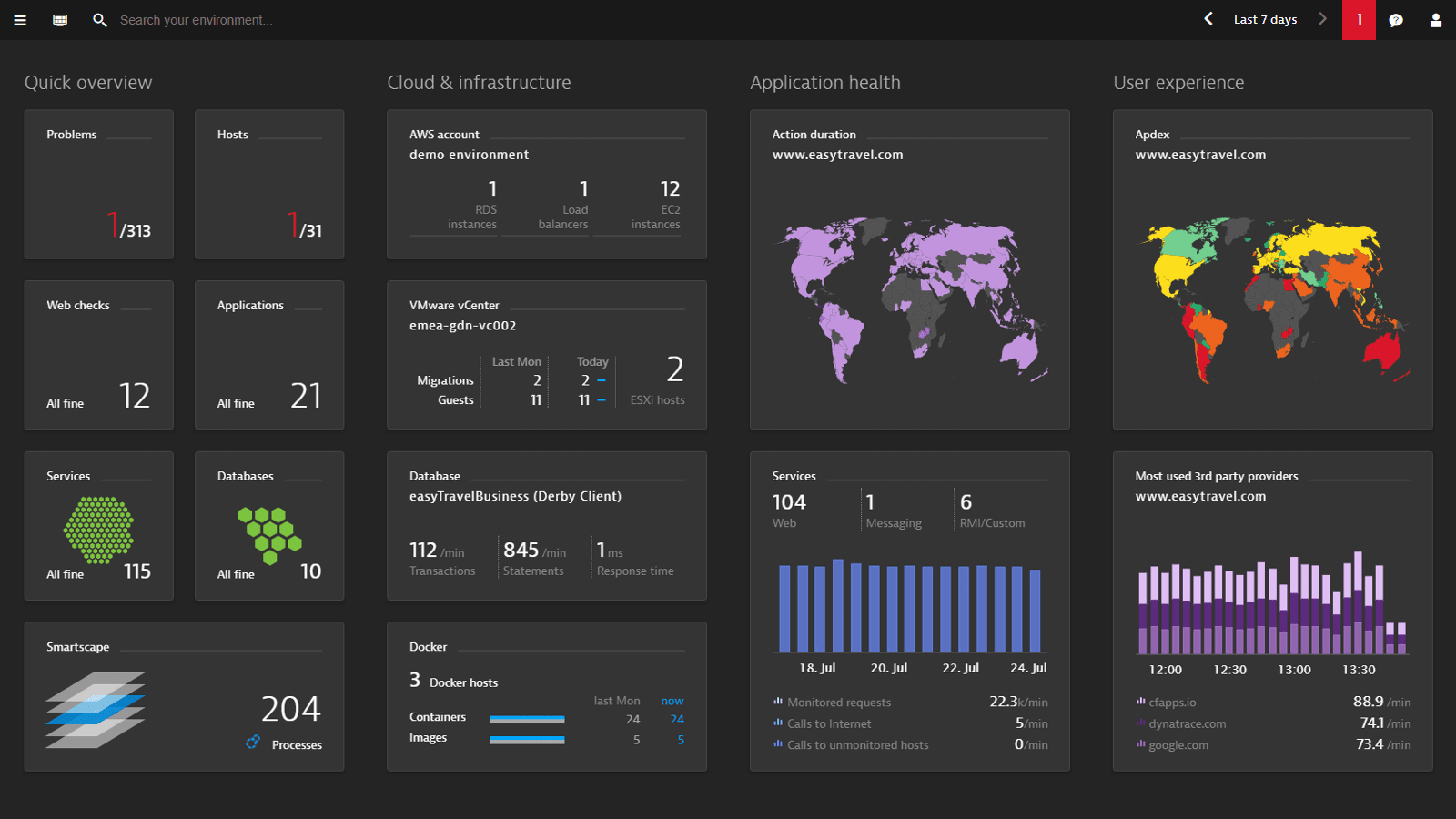 Get started in 3 easy steps
1. Sign up
For our 15 day free trial no credit card is required. You will be up and running in less than 5 minutes.
2. Install the agent
We use artificial intelligence to
auto-discover your environment
learn how your application works
set smart baselines
3. You are all set ... really!
Intuitive dashboards provide full insights immediately. In case of performance issues you get one single notification including the root cause of the issue.
All without any configuration!
Start monitoring your application on Google Cloud Platform now!
Dynatrace is proud to be a Google Cloud Platform technology Partner
Leading brands worldwide trust Dynatrace
For Google Cloud Platform, AWS, Azure and hybrid environments
Dynatrace provides application performance insights and metrics, events and metadata for Google Cloud Platform (GCP) including Google Compute Engine, App Engine and Google Container Engine (GKE) as well as for Amazon Web Services, Azure and all other leading cloud and container technologies.
Resolve problems in 95% less time!
Forget what you thought you knew about application monitoring, artificial intelligence changes the game entirely:
Automatic performance baselines
Anomaly detection before customers are impacted
Touch-free fully automated root cause analysis
No alert spam: one single notification including business impact and root cause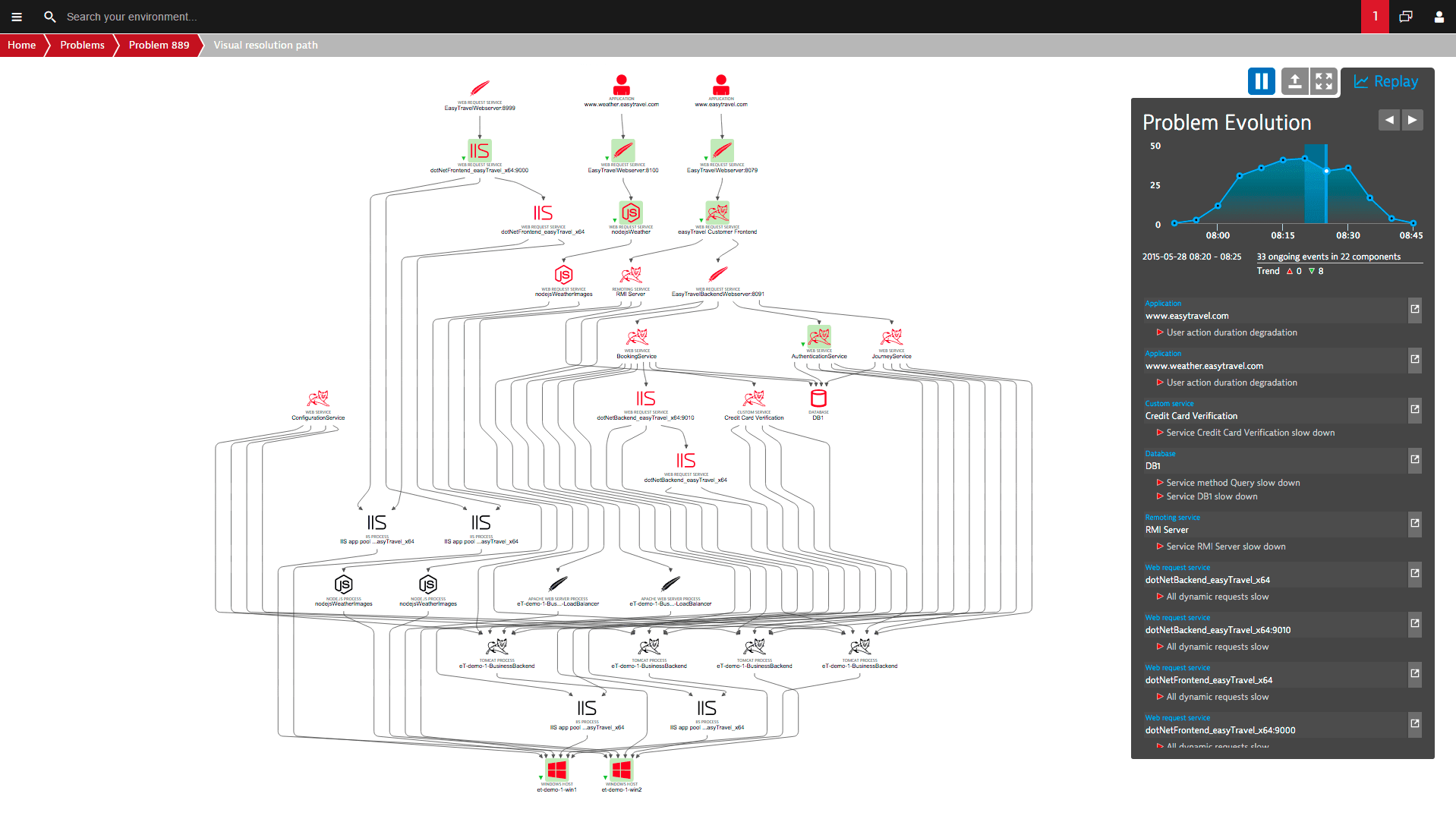 Start monitoring GCP in under 5 minutes — powered by AI