Dynatrace achieved global recognition among top-ranking companies in the tech industry. What are the ingredients for this achievement, and why does it matter to us?
In the first year of applying for a Great Place to Work® certification, Dynatrace has been named a great place to work in 13 countries around the world. This is a huge accomplishment and shows that Dynatracers, our employees, truly enjoy working here. In fact, 93% of 4,200+ Dynatracers say the organization is a great place to work, placing us among the top-ranking companies in the global tech industry.
Let the numbers speak for themselves
93% of Dynatracers worldwide say it is a great place to work.
In the U.S. 95% of employees say it is a great place to work compared to 57% of employees at a typical U.S.-based company.
In Austria, Dynatrace's founding location, 96% of Dynatracers say it is a great place to work, compared to 67% across all industries.
96% of global Dynatracers say that they are proud to tell others they work at Dynatrace. They sense pride in their work and the value they create for our customers and for Dynatrace every day, independent of their role.

Here's how one Dynatracer replied to the survey: "For working in a market-leading company, I feel very proud and fulfilled. Opportunities to be involved with different cultures, clients, and people, I see as a differential that adds a lot to my career."

92% of Dynatracers expressed their strong belief in the camaraderie at the company globally, their sense of enjoyment in the workplace, and the powerful teamwork at Dynatrace.

One Dynatracer said: "Great culture! Everyone work[s] together as a team, [is] approachable, and support[s] anyone in need of help."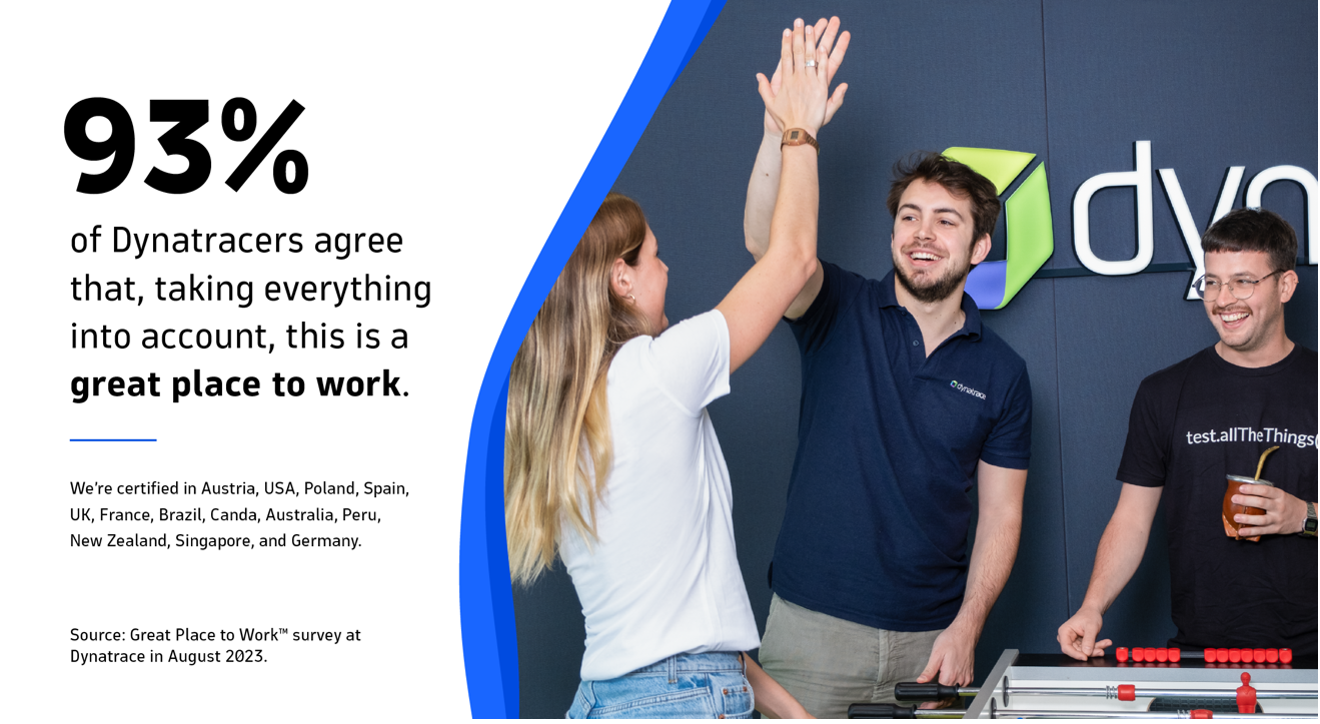 Why did we apply for Great Place to Work® certifications?
According to a lead economist at the job rating platform Glassdoor, "It becomes more important than ever for people to really understand the health of the company that they're going to, whether you're talking about financial health or cultural health."
We couldn't agree more. We believe that with our Great Place to Work® certification, we have made a bold and transparent statement that we do provide these essential desires for stability at Dynatrace.
Here's what a Dynatracer said: "We have an amazingly unique product that makes a huge impact in the way businesses operate. That is a foundational component of job security and also something that makes me proud to work here."
The Great Place to Work® certification reflects our continuous commitment to improvement and innovation. This certification reinforces our belief that Dynatrace is not just a global leader in our industry, but also a leader in creating an exceptional employee experience. We value honesty, transparency, and accountability. We strive to compete with tenacity while upholding the highest ethical standards. We are committed to fostering a culture that enables individuals to pursue big ideas while maintaining a healthy work-life balance. This certification is not just a milestone for us but also an invitation to attract top talent, retain our great talent, and differentiate Dynatrace as a destination workplace.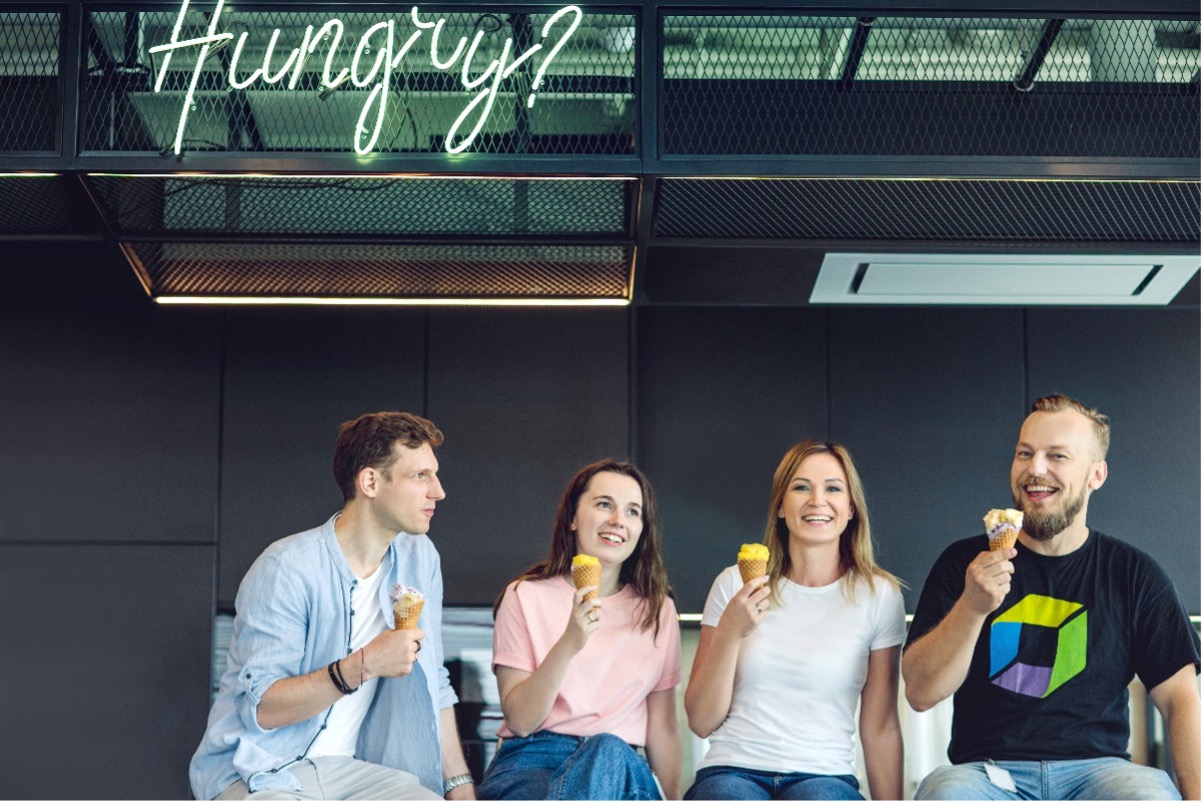 People-first culture: The cornerstone of our success
Crises that have affected every one of us have defined the past few years. In this climate of ongoing global change and challenges—from politics and economy to society and environment—the importance of a stable, fulfilling workplace cannot be overstated. Disruptions such as tech layoffs, economic uncertainty, and rapid advancements in generative AI are affecting the future of work for both employees and employers. These issues are top of mind for experts worldwide.
Change is a constant in this environment. Navigating change is not always easy. Dynatrace is an evolving organization, where processes are continuously reworked and evaluated as we learn and grow. But a people-first mindset and placing immense value on our team are the set cornerstones. We believe that Dynatracers are our greatest strength. Therefore, a holistic approach to employee experience and the future of work is mandatory, providing people with a sense of stability in terms of business and culture. We strive to prioritize people's well-being, satisfaction, and professional growth. This belief shapes everything we do and creates an atmosphere where people feel appreciated and motivated to do their best.
Our people-first culture always strives to accomplish the following:
Provide vibrant and collaborative on-site workspaces. We aim to support and encourage social connection, cooperation, and person-to-person engagement, providing community spaces, cafeterias, etc. Check out our locations around the globe.
Deliver an equitable employee experience. All employees should have an equitable employee experience, no matter where or how they work. We support everyone in connecting globally, beyond local and physical environments. The aim is to make everyone experience and feel our Dynatrace culture, from the onboarding experience and global hybrid events and meetings to Slack communities and remote courses.
Empower local leaders. We strive to empower leaders at the local level to make decisions best suited for their teams, in accordance with our organization-wide framework.
Foster diversity, equity, and inclusion. We are committed to fostering an environment that supports diversity, equity, and inclusion. This commitment facilitates the recruitment and retention of the best talent in the world. Find out more about our commitment in our inaugural Global Impact Report.
Keep work-life balance and employee wellbeing a priority. A healthy work-life balance is key to innovation, efficiency, and happy employees. For this reason, we foster a culture that embraces flexibility and respects time off. Our organization's holistic approach to employee well-being includes an Employee Assistance Program that offers support in various areas like finances, legal matters, family therapy, and mental health. We also have introduced company-wide Wellness Days: extra paid days off, four times a year for everyone to recharge and focus on their personal well-being.
Continuously develop and grow every individual. We encourage everyone to pursue their interests and develop themselves as the unique professionals they are. Here's how to level up with Dynatrace.
Continue building a culture of collaboration, innovation, and flexibility. Our goal is to continue nurturing a culture that values collaboration, innovation, and flexibility at Dynatrace. We aim to create an environment where everyone at Dynatrace can help each other succeed.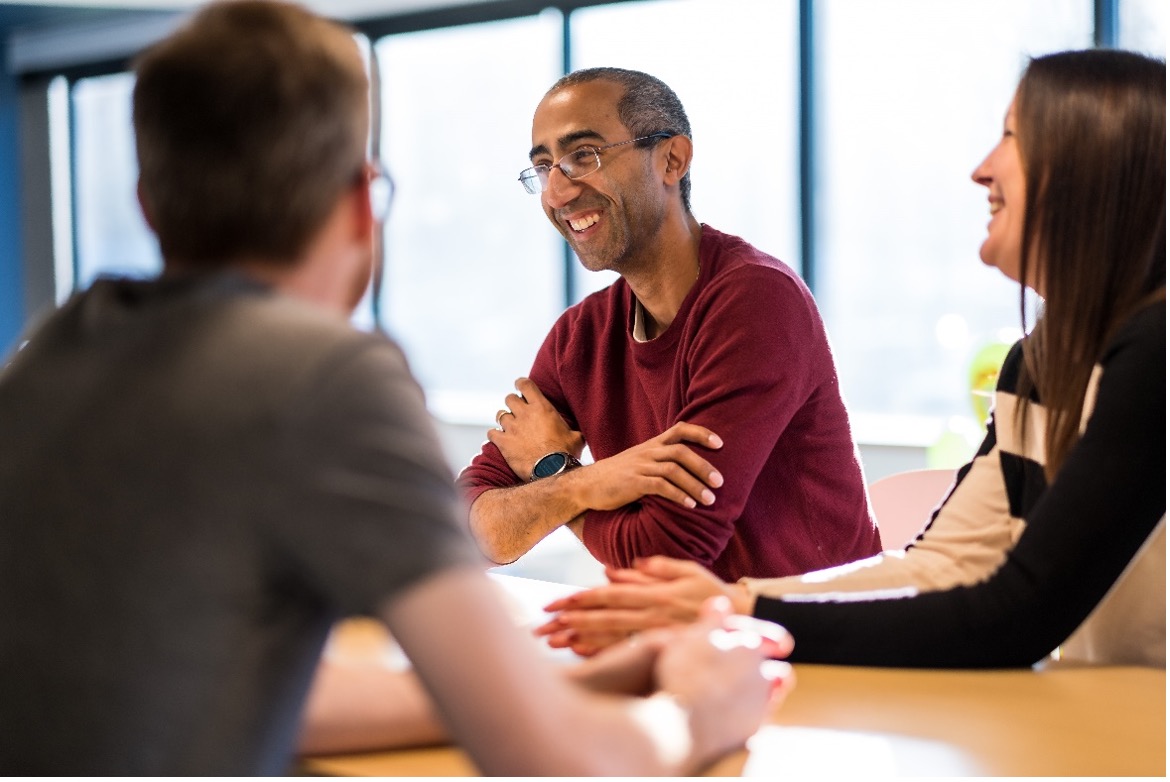 It's meaningful because it's all about the people
This certification carries so much significance for us because it is based solely on honest feedback from Dynatracers. We believe that our team is the heart and soul of Dynatrace, driving the innovation and success that defines the organization. From the very beginning, we have championed open and honest feedback, recognizing that Dynatracers are not just experts in their fields, but also our most perceptive critics. No one understands this organization better than they do.
Starting from scratch and achieving top-tier certifications in 13 countries reflects our commitment to creating a positive work environment where people can thrive. This certification is a testament to the satisfaction of our global team.
"Dynatracers strongly believe in the future of our company, our product, and the inclusive environment and connections that Dynatrace provides. I am proud of the fantastic ratings we have received from team members around the world. These positive results show that we're on the right path and prove our values, culture, and commitment to creating an outstanding employee experience for all Dynatracers. However, we will not rest on our laurels. We're on a journey to further improve and expand our employee experience to strengthen our culture and drive our growth in the future."

Sue Quackenbush, Chief People Officer at Dynatrace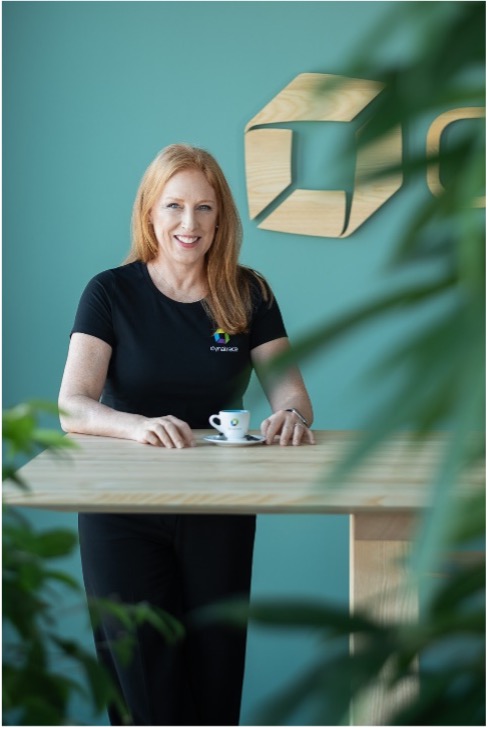 What Dynatracers said
In the Great Place to Work® survey we've received more than 2,600 comments from Dynatracers across the globe. The responses reflect what we had already established in our previous internal discovery work that we conducted last year. The aim of the discovery was to explore the Dynatrace Employee Experience by listening to Dynatracers' input across our global culture. We held group sessions and interviews in all regions and departments and conducted a global survey among all employees. We found that Dynatracers emphasized their strong belief in the future of Dynatrace, the product, and the inclusive environment and connections Dynatrace offers. We decided to get Great Place to Work® certifications as a follow-up in order to authentically share our culture with the communities outside of Dynatrace. The feedback we've received is a continuation of the shared beliefs we had already heard in our internal discovery work.  We will continue our approach to continuously listen to Dynatracers voices to adapt and provide the best employee experience.
What is unique about Dynatrace?
When asked "Is there anything unique about the company that makes it a great place to work?" Dynatracers replied:
"The people – I never worked in a Company that had such a supportive, open, and authentic culture. Everyone here is approachable and acts in a positive way. I LOVE that."
"The culture. I've spoken to many about how DT is a bit of a unicorn this way. And it's hard to understand it until you are a part of it. It is a very unique culture. Everyone is very passionate about what they are doing and all willing to help to drive overall success."
"There is a high level of transparency at all management levels, including the C-level, regarding the business and our current and future plans. I feel like I know what's coming at a high level at all times."
"I've never felt so cared for at a workplace before. Wellness days, free 24/7 mental health consultation, team days/incentives, and generally a great supportive network."
"Direct management is fantastic. Always enabling, listening, and collaborating. Open to fresh ideas."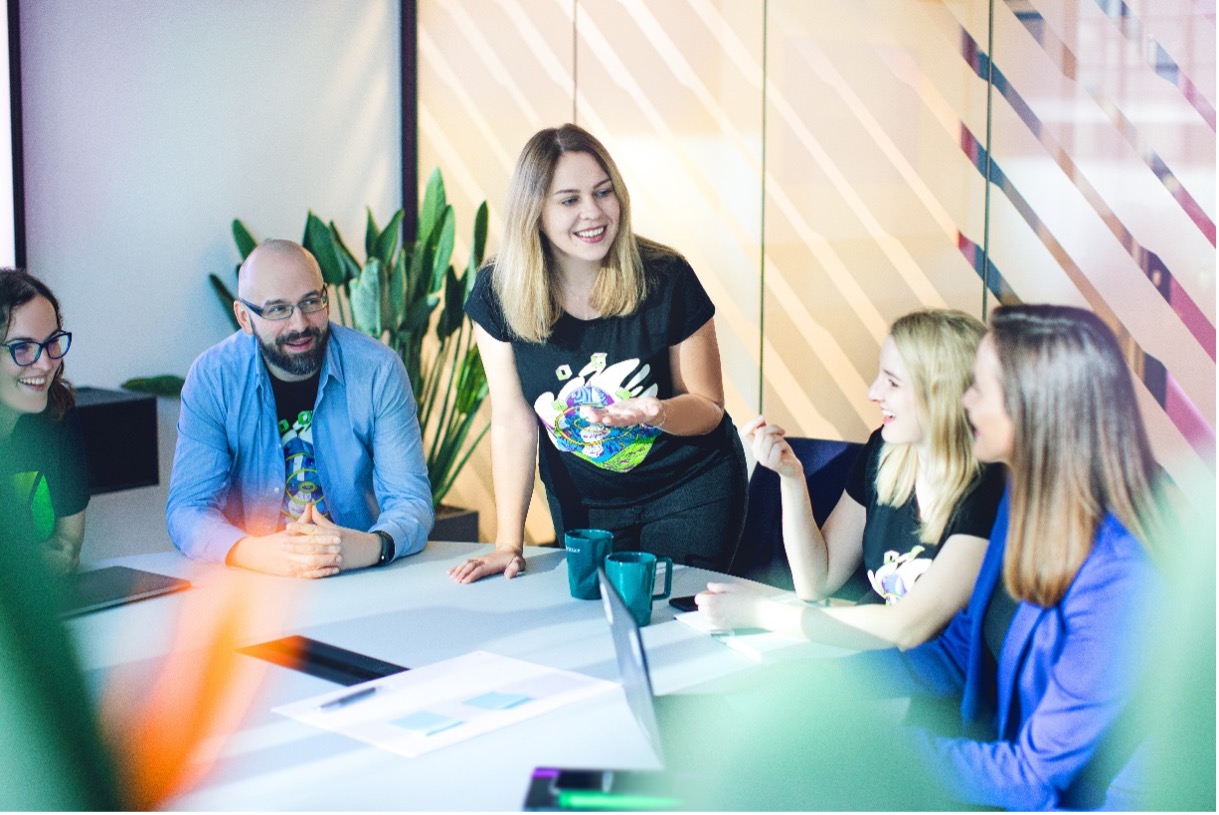 What values does Dynatrace stand for?
When asked about company values, Dynatracers confirmed that these core principles are well reflected in their day-to-day work and overall employee experience.

"Strong cultural diversity, recognizes and appreciates ethnic inclusiveness. Everyone feels welcomed in the office and the employees are well connected to each other."
"Commitment and engagement in work are rewarded, along with thinking out of the box and seeking support to work together towards achieving a goal."
"They truly care about the employees and customers and show it in abundance"
"We are all one together in our path forward. Walk the talk."
"Innovation, collaboration, team spirit, open door policy, really listening to people, talking openly about problems and how people feel, making a difference, not leaving somebody back, if leaving somebody back try to find it out and improve situation … we really work hard on being one of the best employers in the world and we do a great job on that front."