We've just wrapped up first round of EMEA and Asia Pacific Perform Days, talking with over 1,500 customers across 18 cities. There were so many extraordinary customer stories I wanted to share, and these are only a few of the highlights from the events I could attend.
It really didn't matter what country we were in, or what industry the customer was from, everyone understood the importance of digital and application performance.
Public speaking is not everyone's cup of tea, so I want to extend a sincere thank you to all our customers that presented.
Here are my four favourite highlights so far (more to come!!!):
Spark NZ
Nordstrom
Major International Airline
Toll Group
Here's a quick overview: 
Spark NZ
Spark is the leading telecommunications provider to New Zealand.
Graham Prowse, the Assure Manager, shared Spark's focus on customer experience that drills right into the impact of digital performance on revenue.
The impressive part of Graham's presentation for me was tying back-end metrics to front-end customer experience, and the impact this has on revenue.
The dashboards that Spark shared were a highlight for many customers. Graham has made his slides available for download: View the Slides
The best part occurred off-camera when an audience member asked "How easy was Dynatrace to install and get started?"
Graham's response: "Simple. Dynatrace works out of the box, and we installed a thousand agents and had most of the application configured in a few days".
Customer Testimonial
Nordstrom
 As customer experience leaders, Nordstrom's philosophy is to ensure they are always reviewing the impact of performance on customer conversions.  If you have time this is a great presentation to watch from start to finish. But if you only have time to review a few highlights skip to the sections indicated below.
 14.35 What's the impact of performance on conversions?
Optimum responses times are 2.5 – 3 seconds
.5 second increase impacted conversions by 11%
Even though this is an anniversary sale they still spend more if response times are faster.
 15.55 Everyone is focused on customer experience
The whole company needs to be focused on performance.
There are two aspects to analyse:

what is the technical impact?
what is the customer impact?
You can also read the recent BBC article that featured Gopal Brugalette from Nordstrom here
Customer Testimonial
Major International Airline Monitoring Web Kiosks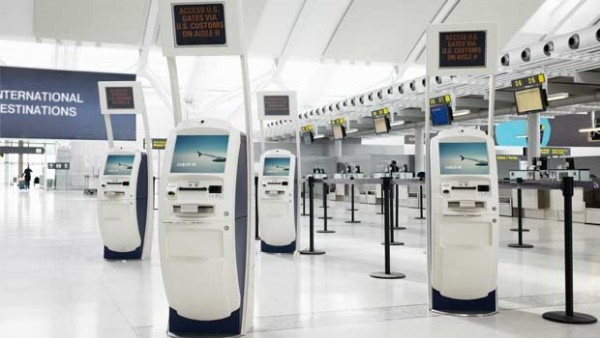 Whether it's printing your boarding pass, printing bag tags, or selecting your seat, the web kiosk at the airport is a critical application for both an airline and the passenger.
One of the leading airlines in the world shared how they are monitoring their web kiosks with Dynatrace –  helping them to minimise errors, maximise successful transactions and ultimately helping the airline with on time departures!
Unfortunately, we can't share any of the content from this presentation. Those individuals in the room were really honoured to have the chance to hear this story. Which is  all the more reason to attend our Perform Conference 2017 in Las Vegas!
Toll Group
Leading logistics organisation Toll Group are embarking on significant digital transformation integrating multiple disparate systems into a single platform and migrating to the cloud.
It's a situation that's common to a lot of large enterprise companies and Dynatrace has been able to provide the shared business & technical views they need to deliver a truly customer centric offering.
My favourite outtakes and quotes:
"Customers wanted a single experience. We wanted a single experience.  So we researched and workshopped customer journeys."
"I just wanted to know if the customer is having a good experience? Our technical stack is complicated so having dashboards like Dynatrace, is very valuable for us. We have marketers and developers working together. A very different dialogue for us." 
Viva Las Vegas!
Would you like to hear more customer experience stories from your fellow Dynatrace users? Then join us in Las Vegas February 7th – 9th for our Perform Conference 2017. To help you get there we've created a "How to make PERFORM work for you" countdown calendar infographic that includes access to a ready-made ROI letter for your boss, early-bird discount details, agenda preparation materials and more.
We look forward to seeing you there!