Either I don't go shopping very often or the retail world is rapidly changing because the in-store customer experience at Nike the other day was un-freaking-believable.
We all know how good their visual merchandising skills are but it was during the next stage of the shoe purchase journey – where I select the shoes I like and they check if they have my size in stock – that had me blown away.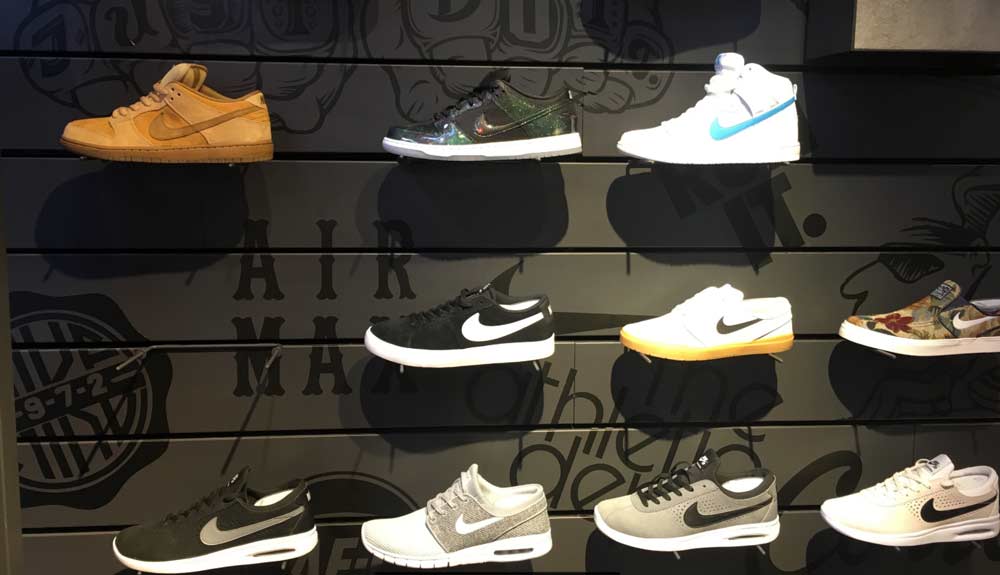 If there's a part of the shoe purchase cycle that can leave a customer disappointed, it's this stage.
You pick what you like,
The sales assistant disappears for about 5 minutes,
They then return to inform you that they're all out of size 11 in that style, but they have these other ones that you didn't like instead.
It's usually at this point that the shine of a new purchase is rubbing off and you start to gaze at the wall to try and find a second favourite option.
But that's not what happened today.
This stage of the purchase process shrank from 10 minutes to 1 second. Here's what happened:
I pointed out the shoes I liked
The sales guy pulled out his in-store device and scanned the shoe's code
He confirmed he had my size and knew exactly which storage room to find it.
Done. Stage 1 completed painlessly. And as an app-addicted guy, it was so satisfying to see it play out. I just stood there with a grin on my face as the sales assistant executed the process – a perfect blend of personal customer service and digital experience.
No waiting, no "let me go and check". Quick, easy, precise. For both the sales assistant and the customer.
So, I tried the shoes on; did the usual walk around and decided to purchase my second pair of coloured skate shoes in as many months (I'm definitely in denial about nearing 40).
And then another great digital moment took place.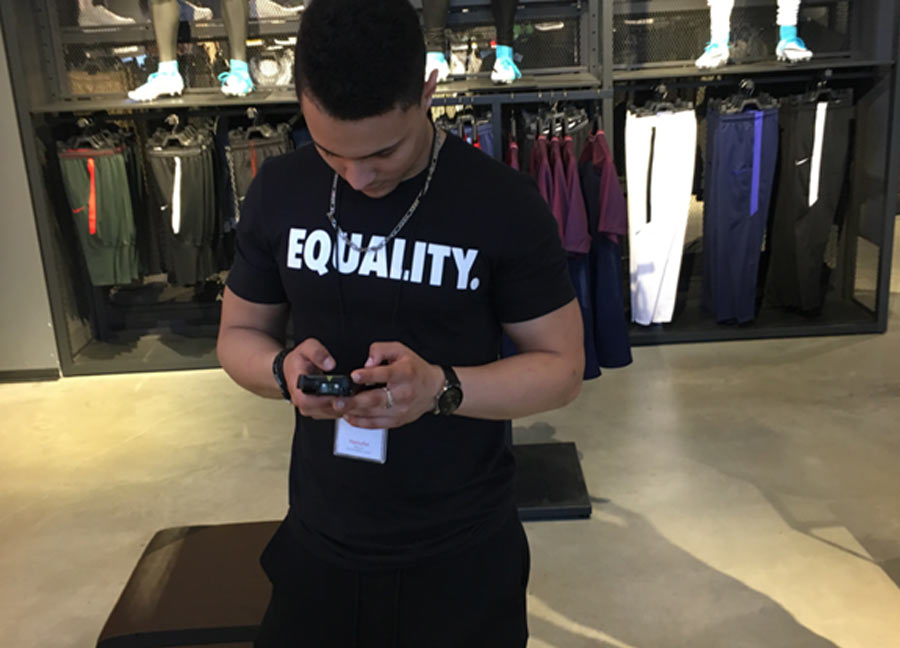 My sales assistant took out his device again, scanned the shoes, took my card and finalised the transaction there and then, on the spot.
I didn't have to move to a counter and wait for a register to be freed up.
He didn't have to pass me to a different sales person to complete the transaction.
The guy was pleasant, the transaction was done and I was out the door.
Top marks to Nike on their in-store customer experience strategy. It was satisfying to see how they'd used simple inventory and payment applications to empower (I don't like using that word but it is fitting here) their sales team.
But it raises the question of performance.
When an experience is so heavily reliant on an application's performance, how does Nike make sure that it's always a smooth journey? Imagine the frustration for the sales team and the customer if they couldn't check sizes on the spot or know where they were in the huge store rooms. Suddenly you're back to 10 minutes plus for that first stage of the buying cycle.
Consumers constantly benchmark
The problem for retailers is that once consumers have had a super-fast experience, we expect it all the time. Thanks to Nike, I now have a benchmark for all my in-store purchases. Any other brand that falls short of this experience is going to leave me frustrated.
It's the same for online purchases – Nordstrom found a 0.5 second reduction in response time, beyond 2.5 seconds, cost them 11% in revenue during a peak sale period.
So, where can things go wrong?
But back to the question of application performance and the Nike case study.
While the process seems simple from the customer's perspective, a business's ability to consistently serve up that perfect experience is really tough. IT complexity surrounding applications is mind-blowing, which means there's a lot of room for things to go wrong.
What happens when the network falters in-store and the devices are no longer able to send and retrieve information?
Can you pin point if it's the individual device, the app version, the user, or the network?
How do you ensure the search query from the app to the inventory system is fast?
Can you ensure the reliability of the payment gateway?
Any bumps in the application delivery chain and the sales assistant is forced to revert back to manual processes, which the customer isn't going to like.
But let's wrap up and come back to my shoes.
But I digress. Where was I? Oh yeah admiring my new purchase.