We've enhanced anomaly detection for VMware environments with the introduction of a new problem type called Low datastore space. This problem type is triggered whenever a datastore runs out of capacity.
When datastore space gets low, virtual machines can become corrupted, which can lead to major outages. Below is an example of a Low datastore space problem card. In this example, seven instances of this problem were detected. Seven ESXi hosts are connected to the problematic datastore.
To analyze this problem in detail, click any of the ESXi host's Low datastore space instances.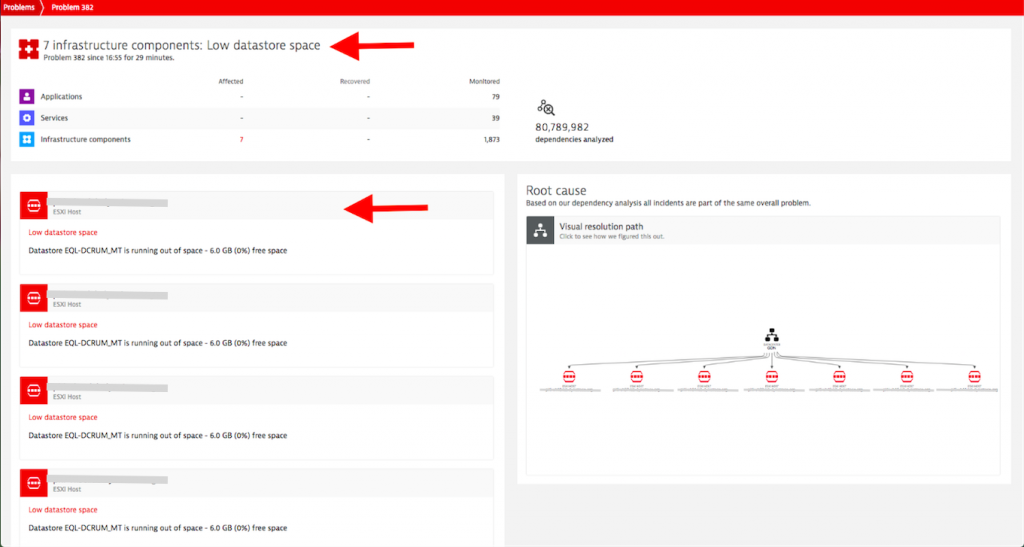 This ESXi host page provides more detail about the low datastore problem. Click the Disks portion of the infographic and then select the Datastores tab.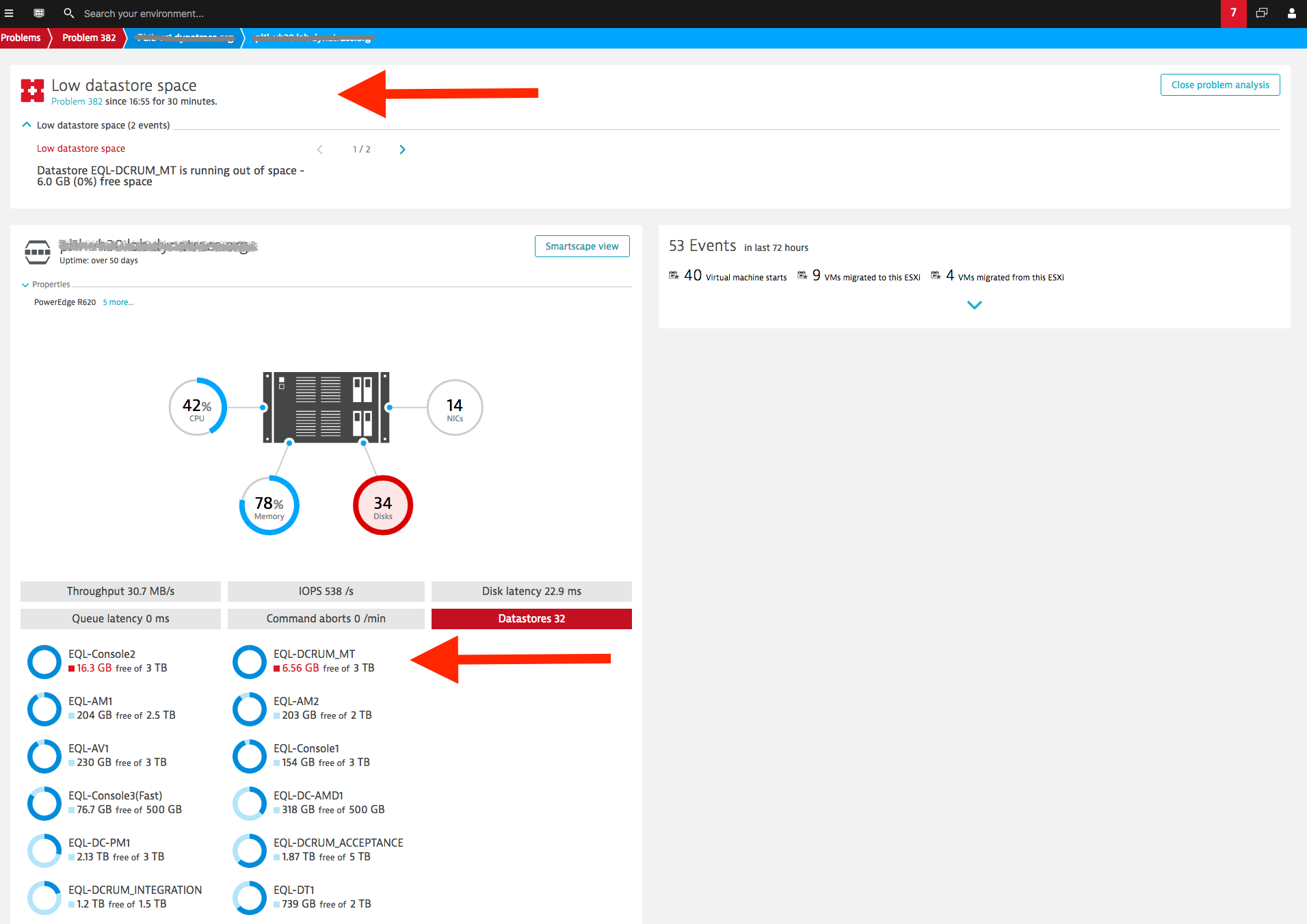 By default, low datastore space problems are generated whenever free space falls below 2%.
To adjust low-datastore-space problem detection settings
Go to Settings > Anomaly detection > Infrastructure > VMware section.
Set the Detect low datastore space option to based on custom settings.
Define the minimum threshold for free datastore space below which a Low datastore space problem should be generated.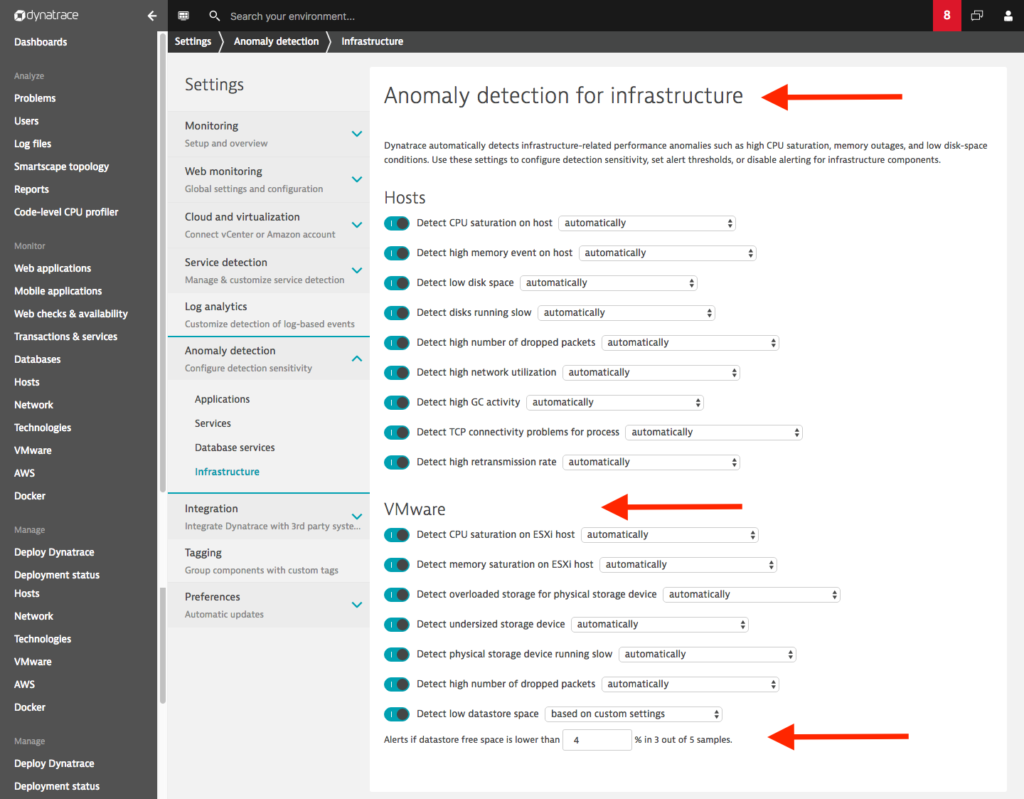 Note that this feature requires Dynatrace Security Gateway v1.105 (or higher).
Visit our VMware monitoring web page to learn more about how Dynatrace supports VMware.