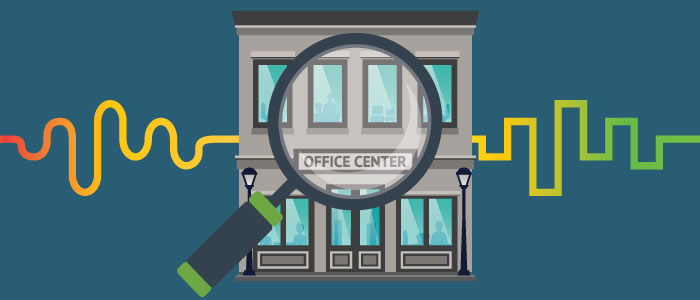 How healthy is your business? Or to place the question into a more strategic context: how will digital transformation impact the health of your business? Furthermore, how will digital transformation change the way you measure your business health?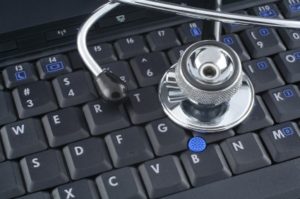 Traditional measures of business health depend upon a variety of financial key performance indicators (KPIs). Basic KPIs like revenue and profitability are important, but bean counters over the years have come up with several more accurate indicators.
How well an organization's strategic investments pay off is an important measure of its business health: the return on invested capital relative to the cost of that capital. These KPIs reflect the intrinsic value of an organization, centered on the value of discounted cash flow – how much money it can put in its pocket.
These metrics, in turn, drive the capital market value of a company: either its share price for publicly traded firms or its market value for the purposes of pricing an acquisition of the company.
Fair enough. Nobody will argue that such financial metrics are central to measuring the health of an enterprise. What's lost in the shuffle, however, is any mention of the customer.
Traditional enterprises monitor customer KPIs as well to be sure, including customer churn, lifetime value of each customer, and other such metrics. But for the purposes of measuring the health of the company overall, such customer-centric metrics all roll up into the question of how much money the organization is making from its customers.
This approach for measuring business health, however, is rapidly becoming obsolete. Digital transformation changes an organization's focus on the customer, and with this revamped focus, the evaluation of business health must also transform.
The Digital Red Herring
Such transformation, however, takes time and effort. As organizations initially put together their digital strategies, the changes they plan to implement will hopefully change the various numbers for the better, but it's unlikely an organization will revamp how it calculates its business health right off the bat.
After all, today's enterprises have been through this kind of change before, with the move to the web in the late 1990s. The web was unquestionably transformative for virtually every industry, but the basics of calculating business health remained largely unchanged.
Today, digital strategies typically begin with mobile initiatives coupled with next-generation web efforts, often with reinvigorated e-commerce sites. With these digital improvements come better ways of measuring the corresponding business performance, as various measurement technologies help organizations understand how well their digital efforts are meeting the business KPI goals set out for them.
Yet, while such digital KPIs are unquestionably important, they are unlikely to impact how an enterprise calculates its business health, as this limited rollout of digital technologies is not truly transformative. In fact, when executive management constrains the context of a digital effort to its web and mobile initiatives, they are missing the big picture of digital transformation – a dangerous oversight that may have disastrous implications.
Grasping the Big Picture of Digital Transformation
What's missing from this picture: the deeply transformative effects of changing customer preferences and behavior? In order to remain competitive in today's cutthroat environment, enterprises must go further than simply building better mobile apps and web sites in order to achieve their customer experience (CX) goals. They must rethink how their organization meets customer needs end-to-end, often in real-time.
It's no coincidence that this customer-driven transformation is taking place as enterprises are becoming software-driven organizations. As they become better able at leveraging technology to improve their overall operations, they also build the tools they need to improve their CX.
In this broader context of end-to-end, software-driven transformation, CX depends upon far more than the performance of web and mobile apps. Customer journeys may include interactions with call centers or retail associates in the case of B2C or supply chain partners or systems that serve employees in B2B scenarios, for example.
Improvements in technology are transforming the capabilities of all such customer touchpoints, while at the same time customers are expecting higher levels of performance from those touchpoints.
While many enterprises are still struggling to connect the dots between customer-driven transformation and technology change, sufficient numbers of them have made enough progress to impact the competitive landscape. As a result, customers are coming to expect streamlined, end-to-end digital experiences – and the enterprises who are falling behind are increasingly at a competitive disadvantage.
Rethinking Business Health
This transformative combination of a reinvigorated focus on CX combined with software-driven change across the organization opens up new ways of measuring the business health of the enterprise.
Traditional financial metrics still hold, but added to these standard KPIs are new CX metrics that not only represent the health of the digital effort itself but now the overall health of the digitally transformed organization.
There is a subtle, but critically important insight here: it is because organizations are becoming software-driven end-to-end that we have the ability to create meaningful CX metrics that are able to provide greater insight into business health than traditional financial metrics can on their own.
If we are only able to measure business health in terms of financial metrics, we can only drill down so far into the root causes that drive particular KPI values. Sales may go up in certain parts of the business, or perhaps we're getting a better return on an investment in some other part. Answering the underlying question why – especially in real-time – has largely been a matter of guesswork.
In order to answer such questions, digitally transformed organizations require more powerful tools for measuring business health, leading to the rise of a new class of tooling: digital performance management (DPM) from vendors like Dynatrace.
DPM tools go beyond the earlier generation of application performance management tooling to answer questions about web and mobile performance, while simultaneously answering the more strategic questions about customer behavior that drive CX-centric KPIs – since in such organizations, CX reflects the end-to-end performance of the company.
The combination of financial and CX metrics as measures of the business health of the digitally transformed enterprise, therefore, gives executive management greater visibility into the performance of their enterprise while simultaneously giving them better tools to improve those metrics over time.
The end result: healthier businesses and happier customers – which in the final analysis should always go hand-in-hand.
Dynatrace is an Intellyx client. At the time of writing, No other organizations mentioned in this article are Intellyx clients. Intellyx retains full editorial control over the content of this article. Image credit: jfcherry.