Following the release of version 106, here are the latest enhancements that we've introduced to the Dynatrace Managed deployment option.
Yearly quotas for web checks & user sessions
In addition to the monthly quotas that we offer for web checks and user sessions, you can now additionally set annual quotas for web checks and user sessions. You can even combine your monthly and yearly quotas to cover overages that occur during peak traffic months while ensuring that your overall annual limits aren't exceeded.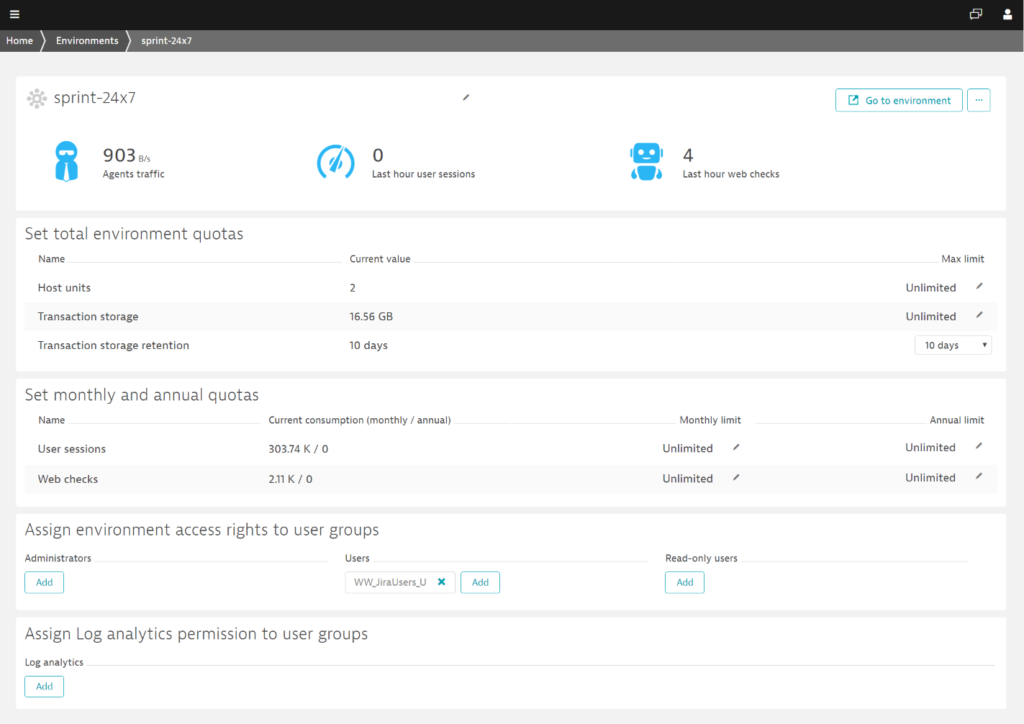 Redesigned home page
The Dynatrace Managed home page has received a number of design improvements and its look is now better aligned with our Dynatrace SaaS offering. The newly designed home page visually communicates deployment status and error situations so that you can now easily gain an overview of your environment status at a glance.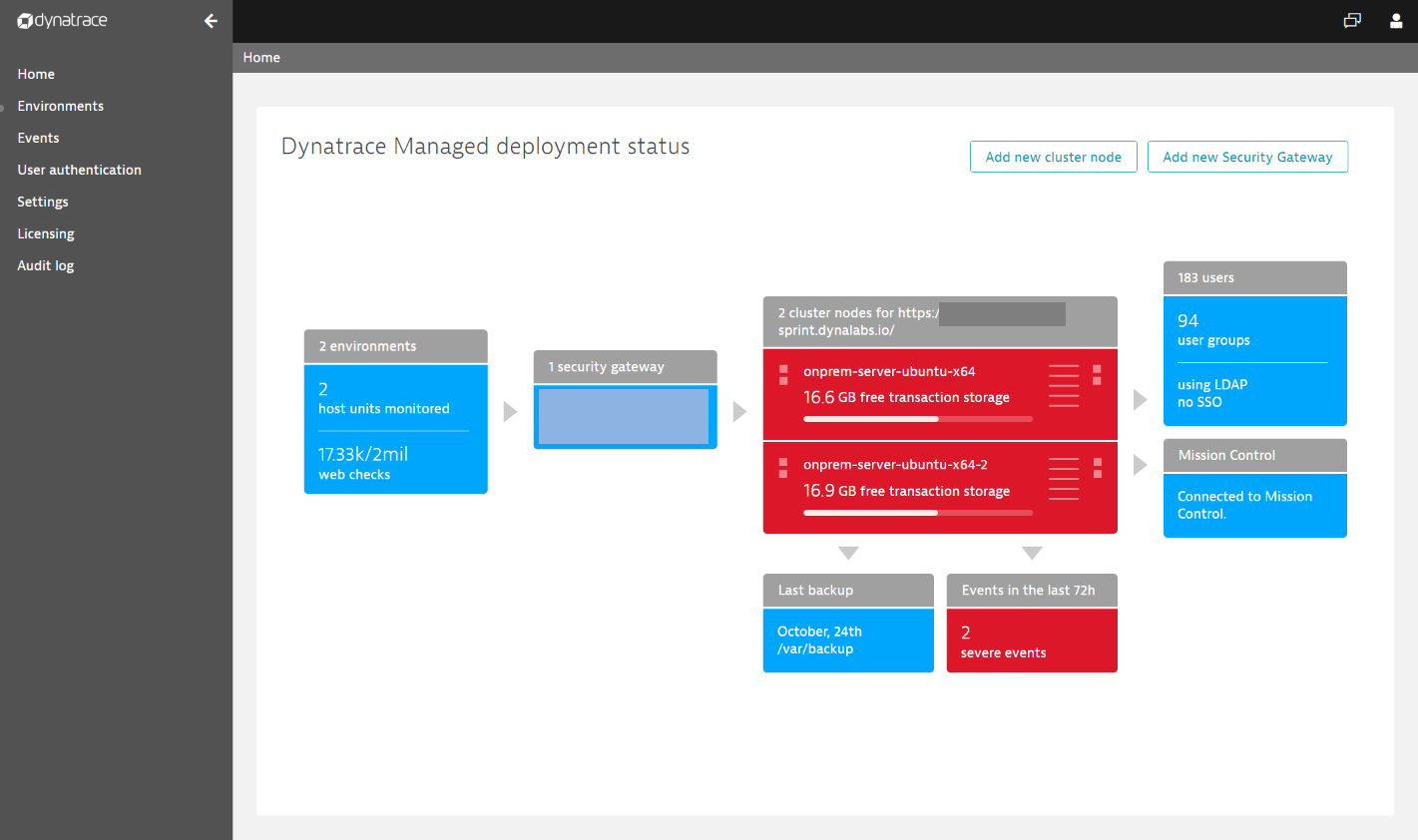 Improved email notification settings
With version 106, we've consolidated all email notification settings onto the redesigned Email notifications page. You can now additionally have all notification emails automatically sent to active admin users (i.e., users with cluster admin rights who have logged into Dynatrace Managed at least once) in addition to the recipients listed in the Notification recipients field.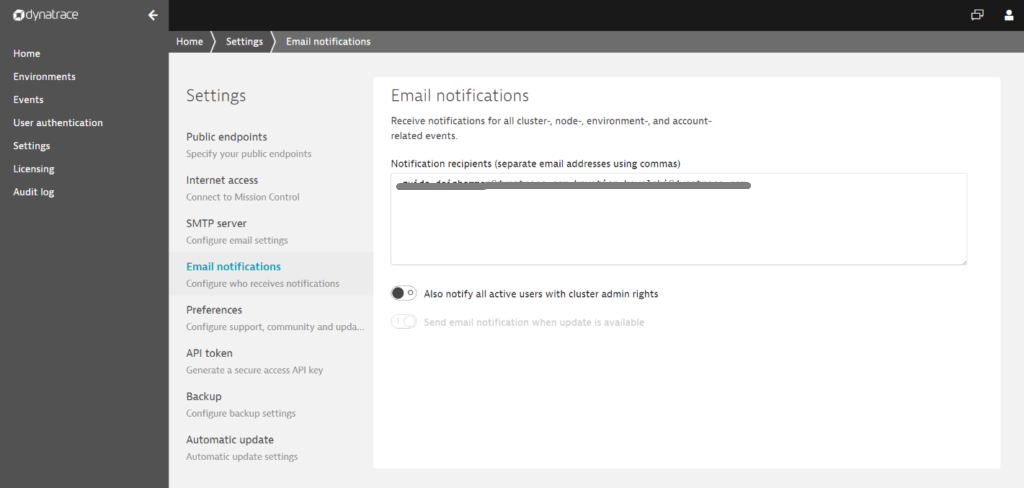 Other enhancements
We've also made numerous small improvements to Dynatrace Managed functionality and quality:
Nested groups are now supported for LDAP integration.
All log files are now stored in the directory /var/opt/dynatrace-managed/log
Log collection related to the upgrade process has been improved.
We've made the upgrade process for multi-node clusters more resilient.