Following the release of version 108, here are the latest enhancements that we've introduced to the Dynatrace Managed deployment option.
New Security Gateway page
To enable you to see the resource usage and availability of your public Security Gateways, we've overhauled the Security Gateway page. The page now provides a chart that shows you the resource consumption of your Security Gateways. We've also added an indicator that shows you when your Security Gateways were offline.
Add your own certificate to your Security Gateways
To enhance security and to make the configuration of agentless real-user monitoring and mobile real-user monitoring easier, Dynatrace now allows you to install your own certificate on your Security Gateways. The domain name and certificate management feature doesn't include Security Gateways, so we can't yet generate a Let's Encrypt certificate for your Security Gateways—this functionality will be available in an upcoming release.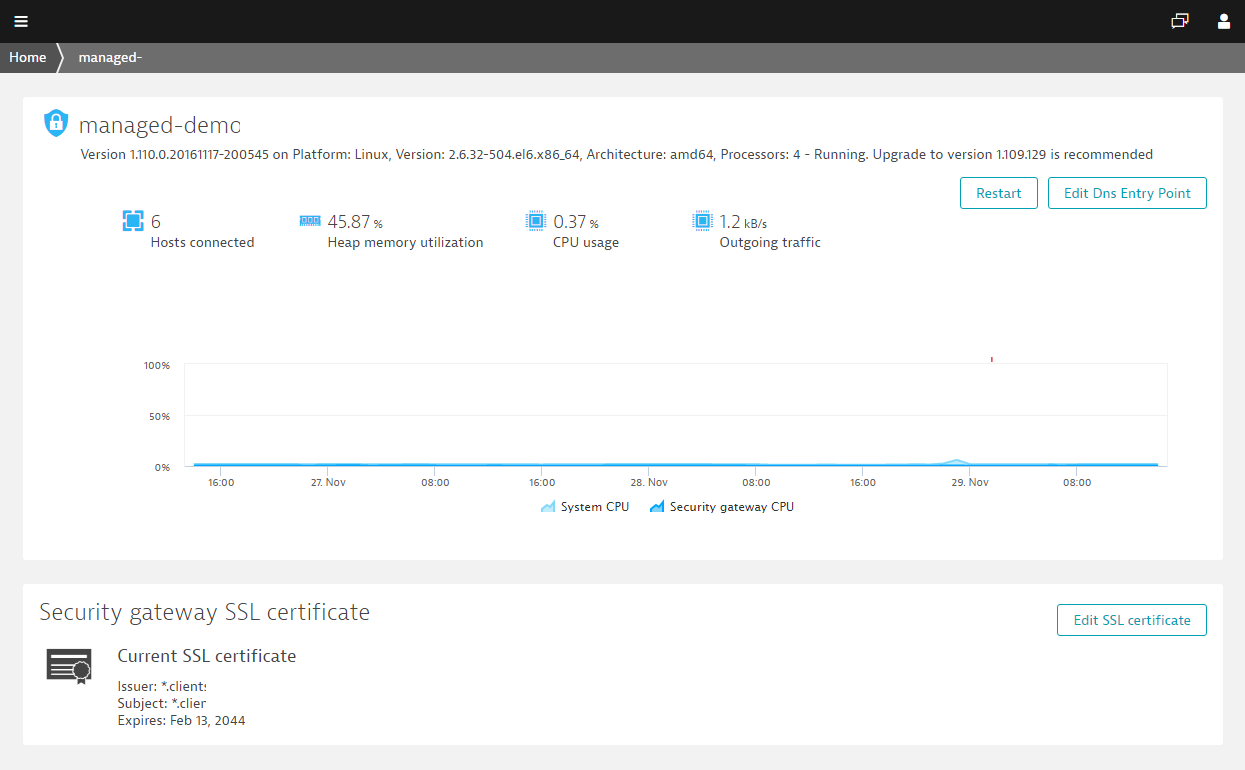 Improved connectivity checks for public endpoints
To make the configuration of public endpoints easier, we've added more explicit feedback related to connectivity checks on the Public endpoints settings page.
Other enhancements
We've made numerous other small improvements to Dynatrace Managed functionality and quality, including:
Dynatrace Managed now performs daily checks to confirm that it has sufficient rights to upgrade your clusters. If access rights have been revoked (e.g., due to sudo or Powerbroker), you will be notified immediately.
SUSE Enterprise Linux is now supported by Dynatrace Managed.