Managing multi-customer environments at scale is a challenge that many Managed Service Providers (MSP) face today. Identity management and monitoring across customers and cloud provider accounts have become increasingly complex, making it harder to enforce performance and security policies.
The newly launched Microsoft Azure Lighthouse offers capabilities for cross-customer management at scale for service providers to differentiate and benefit from greater efficiency and automation. Learn more at azure.com/lighthouse.
Dynatrace adds software intelligence at scale
Dynatrace is a software intelligence platform that combines application performance management, cloud infrastructure monitoring, AIOps, and digital experience monitoring for the cloud. It provides a single pane of glass to your operation center and provides precise, AI-powered answers, powering the automation of critical business and IT processes. Dynatrace can also be deployed and operated with ease in large environments, ensuring the efficiency of teams.
With management zones, Dynatrace provides you with a powerful information-partitioning mechanism that simultaneously promotes collaboration and the sharing of relevant team-specific data while still ensuring secure access control.
Working closely together with the Microsoft Azure team, Dynatrace has embraced Azure Lighthouse as an early adopter. Automatically enhanced with additional tenant-specific metadata, you get customer-specific views using management zones while retaining holistic monitoring.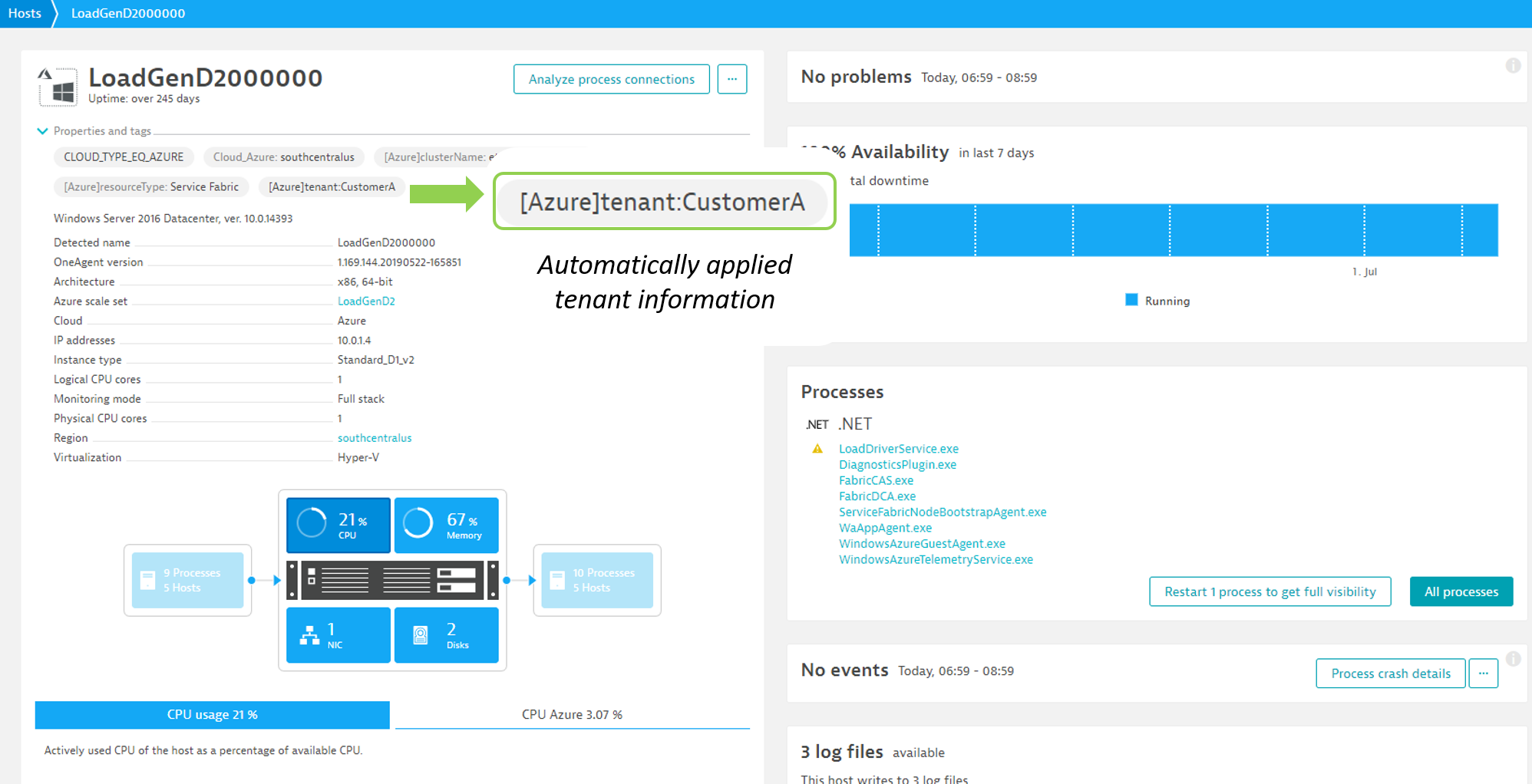 Get started
We're proud to be launch partner of Azure Lighthouse, providing our partners and customers with a seamless experience from Dynatrace and Azure. We'd love to get your feedback and welcome you to our Azure Lighthouse Preview so that you can begin leveraging this new feature in Dynatrace.