In the three years the Dynatrace artificial intelligence (AI) engine has been in production, we've seen what it takes to solve real problems. While our competitors are finally entering the world of AI, I'm skeptical whether their approaches will work without a fundamental re-engineering of their products. Here's why.
AI is only as good as the data that feeds it
As Data Science advisor Monica Rogati points out, having the right data is essential to getting value from AI. Without it, an organization (or vendor) just isn't ready to take advantage of what AI can offer.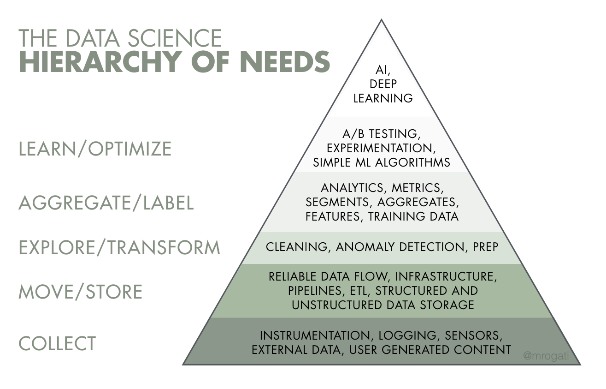 In the world of application performance, the right data means three things:
Full stack. Seeing everything, starting from your users' digital experience, through to the application, code, database, microservice, container, cloud infrastructure, network and log files.
High fidelity. Capturing every swipe, every click, across every tier, for every user, 24x7x365.
In context. Being able to see the inter-relationships between all components, services and processes. Effective AI requires an understanding of the connections, not just the metrics.
Dynatrace is the only monitoring solution capable of effectively leveraging AI today, because we are the only one that meets these requirements. The fidelity and completeness of our data enable us to apply highly sophisticated, contextual AI algorithms and analytics for smart, extremely precise auto-baselining, anomaly detection, and root cause analysis.
AI without automation won't cut it
If you're going to see everything, you need to instrument everything. As New Relic CEO Lew Cirne recommends, "Instrument everything. It's not production if it's not instrumented."
But the question is, how do you do it? With the massive complexity and dynamism of today's cloud and microservice-based applications, instrumenting everything is daunting, if not impossible, using manual, multi-agent approaches.
That's why AI is limited in practical use without massive automation, and why automation has been the cornerstone of our modern approach. The simplicity of deploying a single agent that auto-discovers your environment, including all the interdependencies, is not just something that makes your life easier – although it does that for sure – it's a necessity.
And it's something only Dynatrace can do.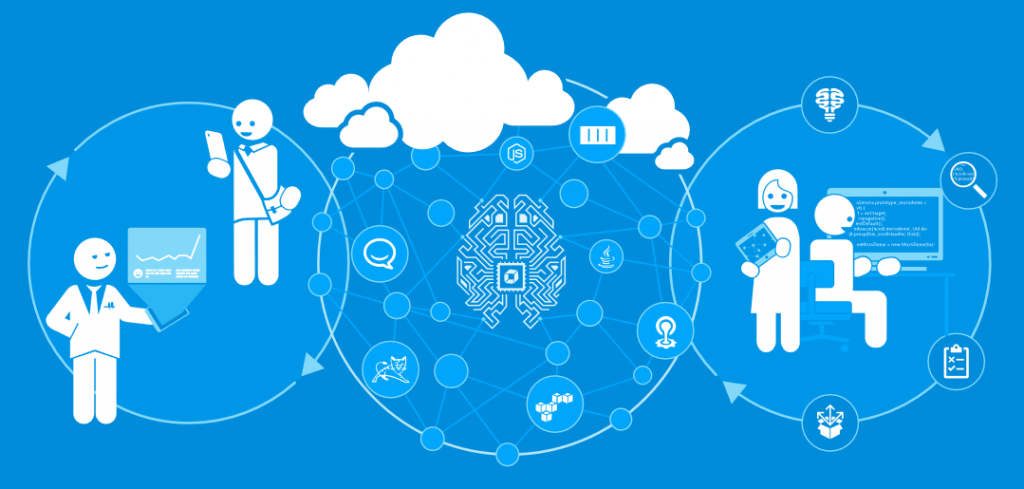 AI should provide value to non-techies
One of the most exciting possibilities of AI is providing insights to everyone, not just the technologists.
We recognized that potential early on, which is why we developed Davis®, our AI-powered virtual assistant. Davis allows users to interact in the way that works best for them, including asking natural language questions through voice or chat.
AI interfaces are designed to make life simpler. Take Siri, Bixby, Alexa, or Cortana – they make it easy to ask a question and get an answer. So I enjoyed hearing that Lew Cirne took a jab at talking to your monitoring system, when with New Relic you have to create a query using their proprietary language in order to get answers. Talking to your dashboard isn't for everyone, in the same way everyone thought Alexa was a joke. Not anymore.
Forbes, and diginomica have more to say on the topic.
When Dynatrace customers experienced Davis for the first time, they could immediately see the value.
It keeps getting better
We were only last week discussing the next evolution of our AI engine to provide even more insights. Our software geniuses have been quietly tuning the engine and what's coming had everyone floored.
But let's not forget it's already providing answers not humanly possible.
Take Barbri, the first customer who adopted our AI engine three years ago. In fact, we just sent Mark cupcakes a few days ago to celebrate the anniversary. The answers and insights we provide have changed the way the Barbri team collaborates.
Travis Perkins is another great example. Abdul Al Tayib, their eCommerce operations team leader, has described the insights he gets from Dynatrace as "eye opening". The AI capabilities in Dynatrace have drastically reduced customer-impacting problems, and they have been able to cut mean time to resolution by 75%.
Those are just a couple examples of many. With our agile approach, we've been iterating and improving our AI engine based on customer feedback with releases every two weeks, so it just keeps getting better.
As we always say, just try it
Dynatrace's AI engine is not only proven and in production use by thousands of companies, but it's also easy to see it for yourself. Download the free trial and see what it can do for you.