lemniscus.de
"Ensuring that everything was running as expected used to require looking at data from multiple tools. Now I only need to check the Dynatrace mobile app."
Papick Taboada
Lemniscus is the first and only online management software for homeopathic and alternative medicine practitioners. Leveraging the potential behind the SaaS model, Lemniscus delivers an affordable solution for self-employed practitioners. A professional, legally secure, privacy-conscious practice management software solution should not be a luxury that only larger practices can afford.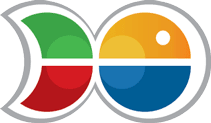 What type of application are you monitoring?
Technically, Lemniscus is a SaaS application running fully in AWS built on a Java backend using Spring with GWT on the frontend.
What did you use before Dynatrace?
Working as a consultant I used a number of different tools with varying success. For monitoring I often went with AppDynamics and for pure local machine code-level insight I used tools like JProfiler. Often I had to combine them with other tools to get the full picture.
For Lemniscus, being a startup in early stages, both the financial and the resource requirements for an end-to-end commercial solution were definitely out of our budget. So we built some custom monitoring features into the application and kept an eye on the monitoring provided by AWS.
Why did you choose Dynatrace?
Having to use a bunch of tools for our monitoring needs required a lot of time looking at data. Usually we had to consult a couple of tools to get the insights we needed. When I saw Dynatrace and its all-in-one approach, it felt like the tool was actually built for us!
Dynatrace also provides a monitoring solution that can scale with us. This is a great advantage for a growing startup like Lemniscus.
What were your biggest concerns when evaluating Dynatrace?
Although we suspected that Dynatrace was exactly what we needed, as a small business, we have to be careful about what we spend our money on. To justify purchases they must really add value and make life easier.
Based on past experience, we knew that once we went through the process of integrating an external service into our environment, it would be difficult to switch later. We weren't sure if it was too early to introduce a full-fledged monitoring service.
Why did you choose Dynatrace ultimately?
Honestly, once you have a sizable number of customers, the availability and performance of your service becomes a priority. If Lemniscus wasn't performing well our customers wouldn't know how to interact with their clients.
When we saw how easy it would be to integrate Dynatrace into our AWS environment, we decided to give it a try.
Would you recommend Dynatrace to others?
Absolutely, and I already have. I think it offers great value for the money. The biggest change for us is that we spend significantly less time looking at monitoring data and have more confidence that ous application is working fine. Dynatrace notifies me on my mobile phone whenever something unusual happens.
Start your free Dynatrace trial today!