Dynatrace Managed trial
Application performance monitoring that keeps data on-premises with full SaaS convenience
SaaS convenience in your own data center
Dynatrace Managed is more than an on-premises solution. It provides key SaaS-solution features like ease-of-use, no operational overhead, and fast release cycles. Still it keeps data on-premises.
Tailored for organizations that can't deploy cloud solutions because they need to keep data on-premises.
Multi-tenant support and integration with popular user management systems.
Turn-key solution for organizations with stringent regulatory requirements.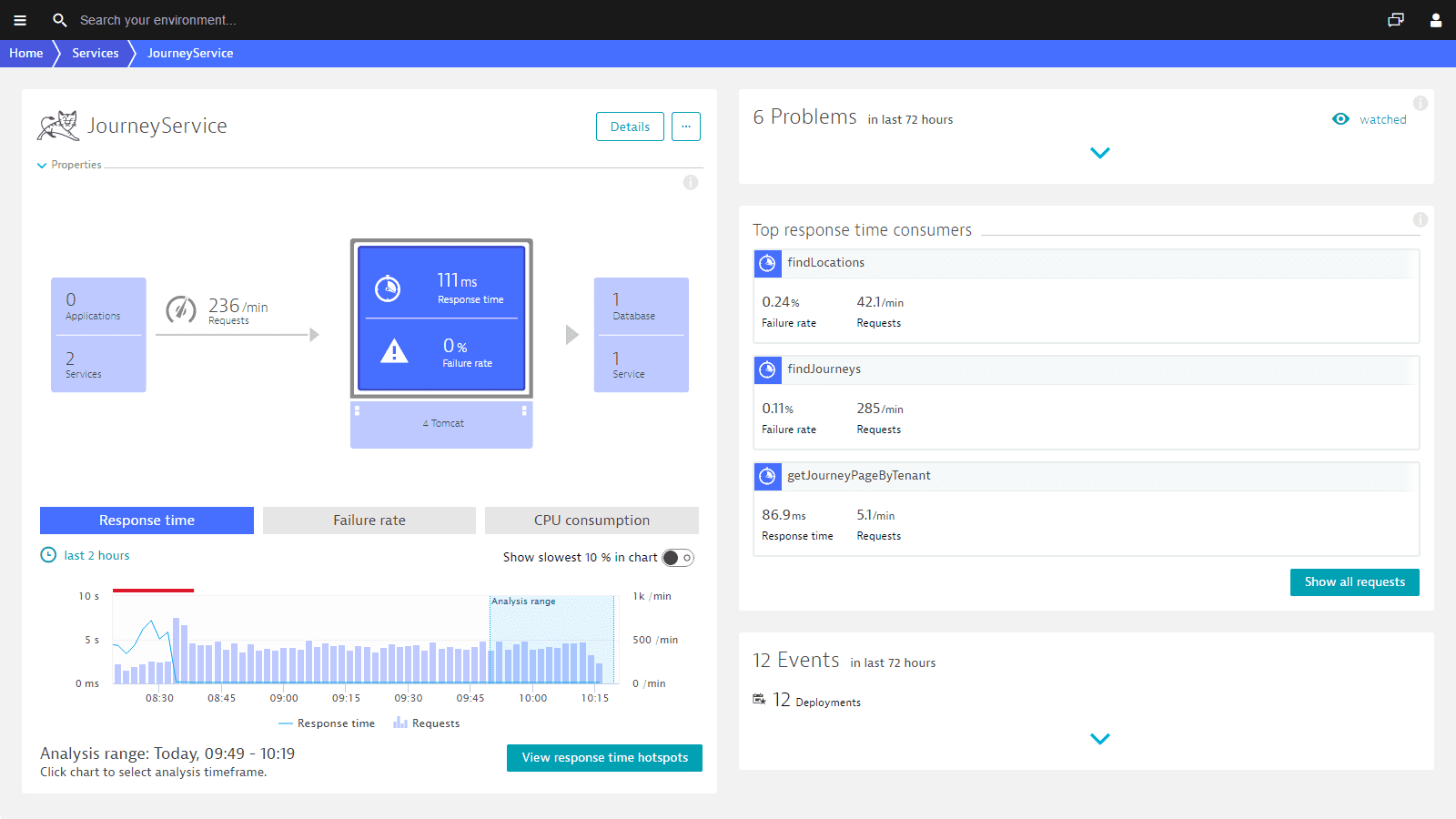 Get started in three simple steps!
---
1. Start your 15-day free trial of Dynatrace SaaS!
Managed is a pre-packaged version of our SaaS Dynatrace cluster. So you can evaluate the full feature set of our all-in-one performance monitoring solution without infrastructure hassles.
2. Have questions during your evaluation?
For questions on Dynatrace features or details about Dynatrace Managed, don't hesitate to contact our Customer Success team. They'll be happy to help!
Contact Customer Success team.
3. Deploy Dynatrace Managed on your own infrastructure.
We've taken great effort to ensure that Dynatrace Managed is easy to install. You can deploy it on-site in minutes; you'll be up and running lightning-fast and worry-free. And, because Dynatrace Managed is as easy to manage as a SaaS-based approach, it delivers the best of both worlds to companies that aren't permitted to store data in cloud-based environments.