Getting started with Dynatrace is easy
Go beyond APM with our all-in-one software intelligence platform.
Start your Dynatrace trial
---
Install our famous OneAgent, then sit back and relax.
Watch as Dynatrace auto-discovers and maps your environment.
Realize how much easier life is now that you have software intelligence as your secret weapon.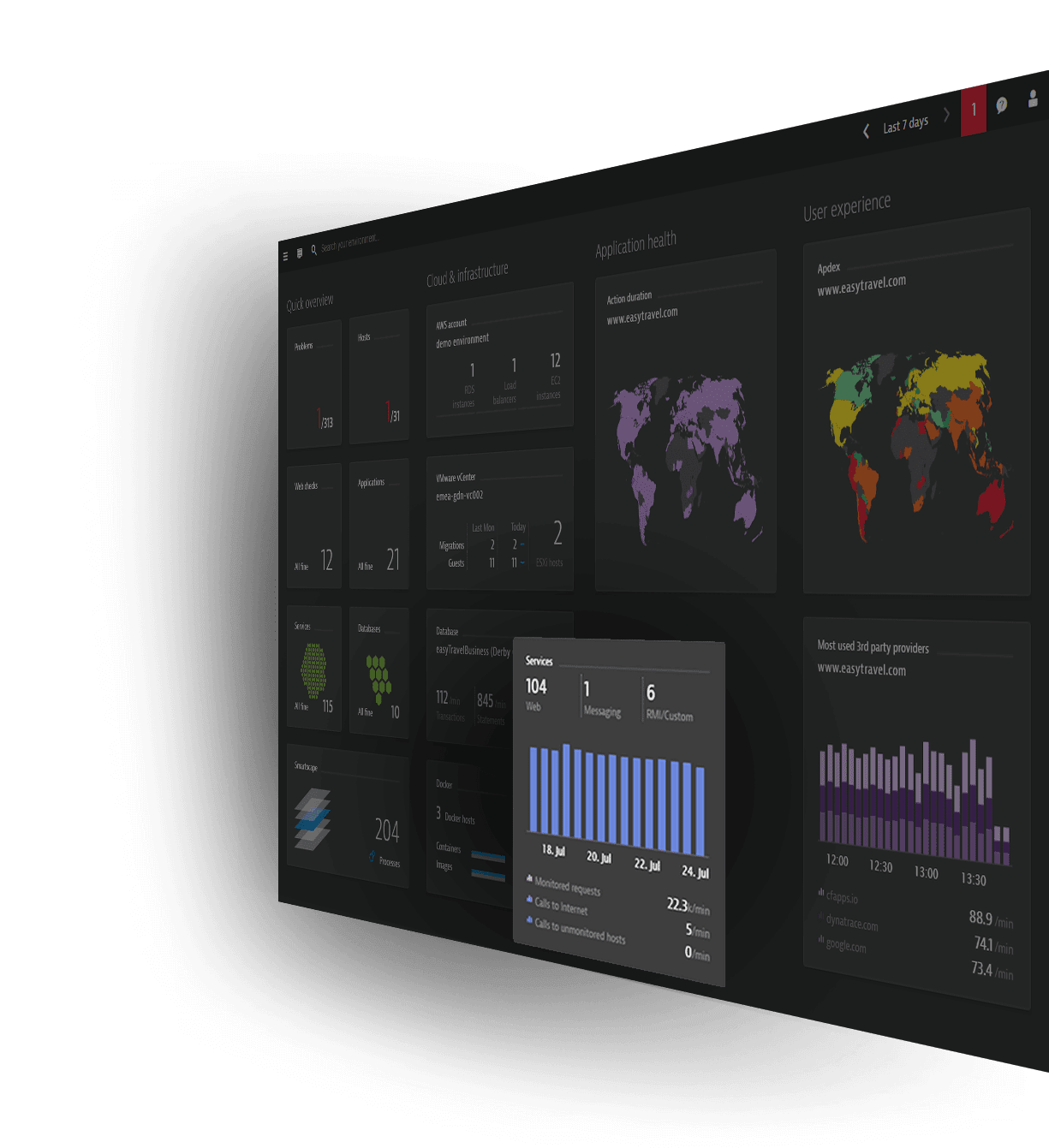 Dynatrace Developer Experience
---
Already a Dynatrace customer or partner? Request a free developer instance to build custom monitoring and AIOps solutions powered by Dynatrace.
AppMon Personal license
---
Dynatrace AppMon reached the end of support by March 31, 2021! As the new Dynatrace software intelligence platform has evolved in capability and enterprise-readiness, it's time to retire AppMon & UEM free trial and look to the new, all-in-one Dynatrace solution.
The good news is that you can sign up for the Dynatrace SaaS Free Trial as well as the Dynatrace Developer Instance which is available for customers and partners.