Digital Experience
Digital experience is a term used to describe the impressions users have when interacting with an organization's various digital touchpoints, including their websites, social media channels, and mobile apps. In ecommerce, finance, and other competitive industries, the quality and consistency of the digital experience that you provide for users impacts online revenue streams, customer satisfaction and loyalty, and your brand reputation. Therefore, monitoring all aspects of the digital experience—internal and external, front-end and back-end—is essential for maintaining a competitive advantage and for achieving success in online and IoT-related business endeavors.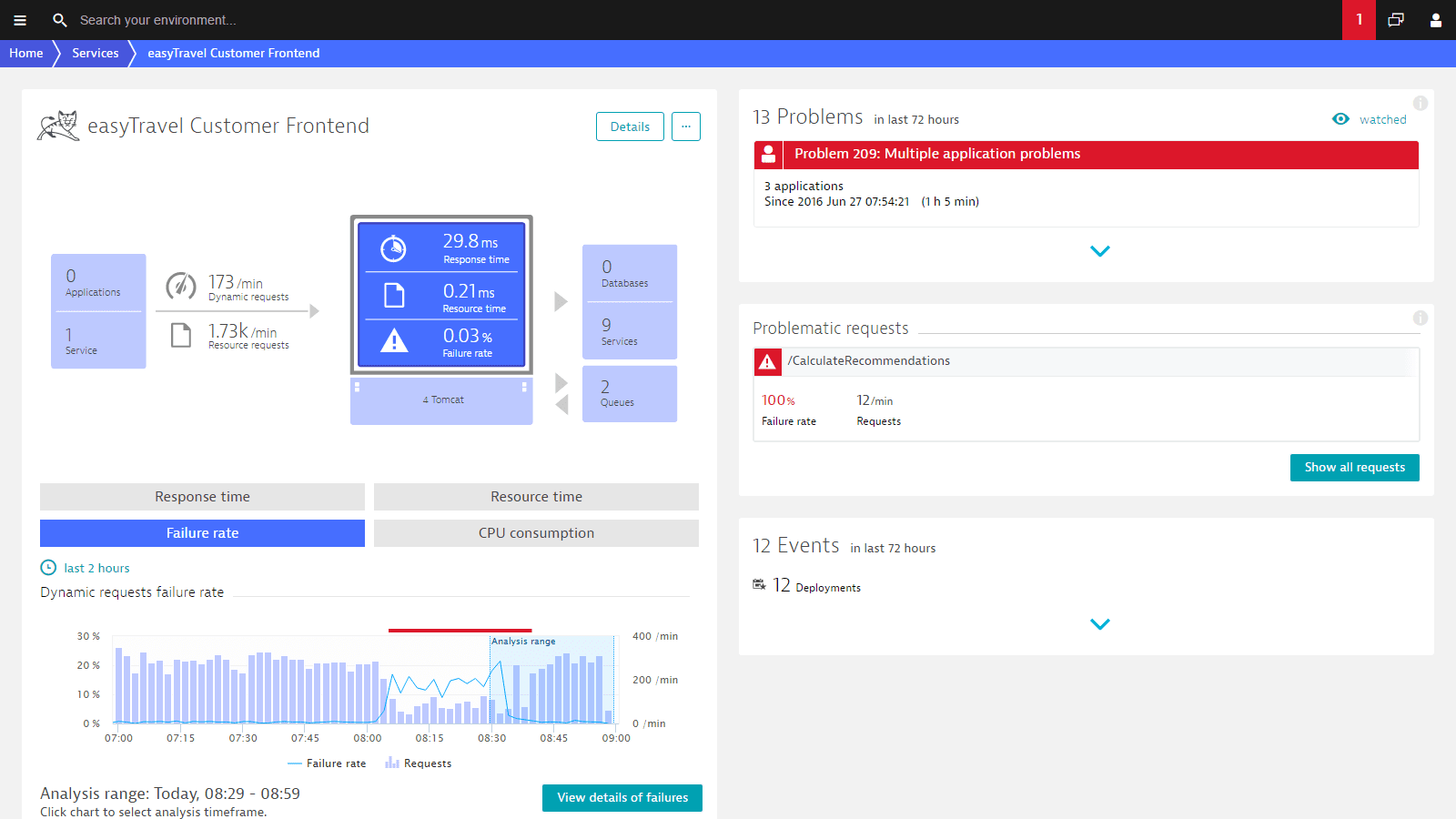 Optimizing all aspects of the digital experience with monitoring tools
Through the process of digital transformation, firms have been able to engage their customers and clients in innovative new ways while fostering workplace collaboration and creating a more agile and productive workforce. In order to achieve a successful digital transformation, however, organizations must design and deliver not only helpful and convenient digital platforms but a consistently glitch-free user experience.
Real user and synthetic monitoring tools can help you gain a better understanding of and improve your users' digital experience by offering you visibility into user behavior and the performance of your web and mobile applications from the perspective of end users—across different geographies, browsers, and devices. Real user monitoring allows you to examine common user paths and identify possible points of frustration while synthetic monitoring enables you to diagnose and resolve performance issues proactively—before your users are affected.
Of course it's not just the front-end of the digital experience that you should monitor but all components involved in service delivery. The back-end of the digital experience—the performance and availability of your applications, servers, and databases—should also be measured and managed through the use of application performance monitoring and load testing tools as well as database, server, and JVM monitoring tools. You can make sure your servers are healthy 24/7/365 with Windows monitoring or Linux monitoring tools and leverage a database troubleshooting tool to recover quickly when database-related issues arise.
Deliver an exceptional digital experience to each and every user with Dynatrace
Dynatrace is an AI-powered, fully automated unified monitoring solution that supplies you with the intuitive dashboards, relevant metrics, and actionable insight you need to develop and deliver an exceptional user experience via all your digital channels. Engineered by the leader in APM and enterprise monitoring technology, Dynatrace provides you with an extensive catalog of capabilities including: real user monitoring, synthetic transaction and SLA monitoring, mobile app analytics, deep-dive application monitoring, database monitoring, and server monitoring.
Dynatrace gives you a 360 degree view of the user journey—across your web, cloud, and mobile applications—and end-to-end visibility across every tier of the application delivery environment including third-party APIs and services. Use our all-in-one solution to monitor and manage every aspect of the digital experience and keep your users engaged, satisfied, and committed to your brand.
You may also be interested in…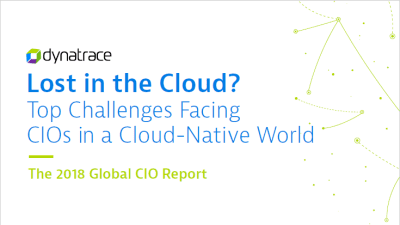 Top challenges facing CIOs in a cloud-native world
Based on a global survey of 800 CIOs, this report takes a closer look at the challenges that organizations face in overcoming the hyper-complexity of modern, cloud-centric ecosystems.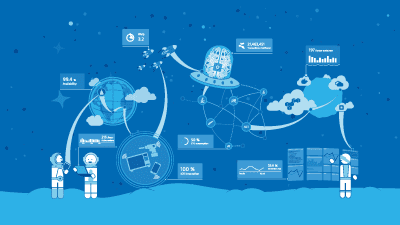 Global Digital Performance & Transformation Audit
In an independent study involving more than 1,200 global IT and business professionals, Dynatrace reveals that it's commonplace for organizations to encounter customer and revenue-impacting performance problems every five days.
Read the Global Digital Performance & Transformation Audit here
Named a Leader in the Gartner Magic Quadrant for APM Suites 8 years in a row
It's our dedication to innovation and ability to see the market expanding beyond APM and into the modern era of "digital performance management" that earns us a top spot year after year.
Read the latest Gartner Magic Quadrant for APM Suites report here
Start your 15-day free Dynatrace trial today!