Windows monitoring
Windows monitoring refers to the process of tracking Windows server performance metrics to identify and diagnose problematic trends or issues and optimize the availability and performance of Windows servers and the applications that depend on them.
Typically, Windows monitoring is carried out by collecting and analyzing key performance metrics, such as CPU usage or disk space, and may involve establishing baselines, looking for bottlenecks, and forecasting capacity needs. Windows monitoring can help firms decide on the best time to upgrade their servers and assess the performance impact of upgrades and other changes made to their Windows systems.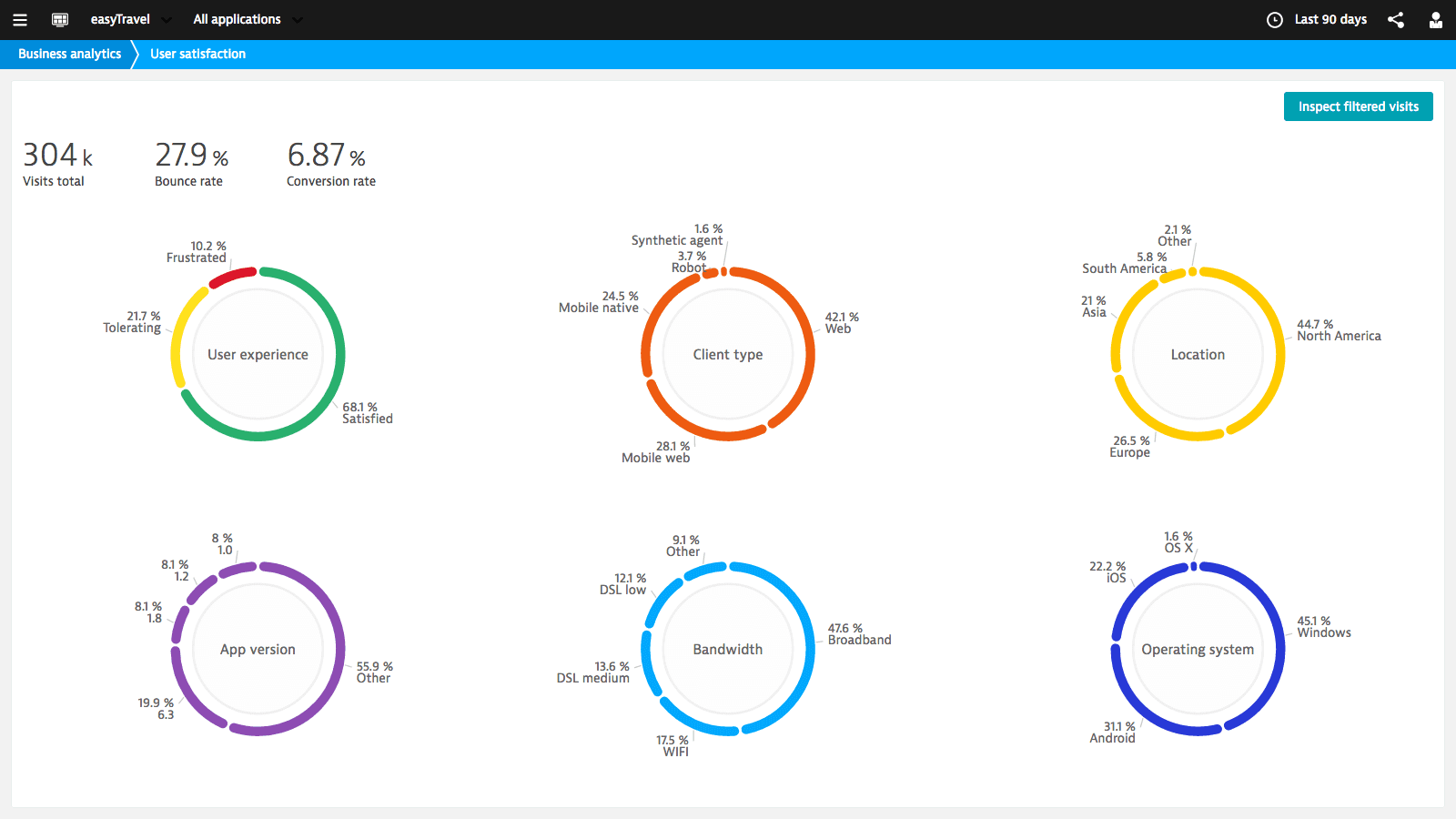 The benefits of Windows monitoring
In addition to helping you ensure the optimal performance and availability of Windows servers and applications, implementing Windows monitoring can enable you to:
Achieve greater resource usage efficiency—spend less on unnecessary hardware
Maximize your Windows server ROI
Isolate and solve problems before users are affected
Protect the digital experience delivered by applications running on Windows systems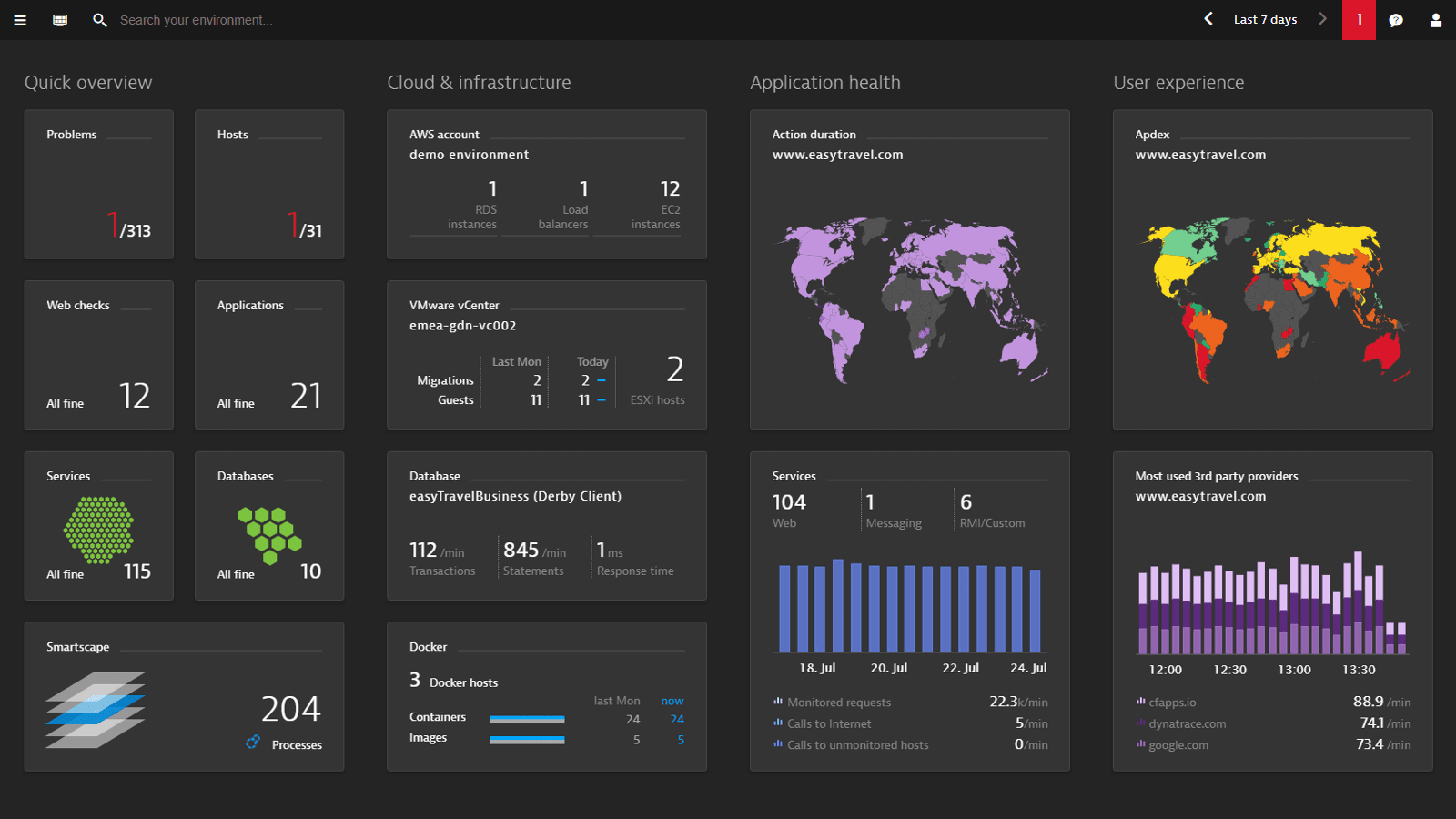 Implement Windows monitoring easier and more effectively with the right tool
Instead of depending on Windows utilities, which can be cumbersome and difficult to use, many firms are now leveraging enterprise monitoring tools to implement Windows monitoring more effectively—and save time. Why spend hours and hours manually assembling and examining data collection sets when there are powerful monitoring tools that can provide you with the relevant data and actionable information you need when you need it?
With the right tool, you can resolve performance issues faster and save yourself a headache or two. With Dynatrace, an automated full-stack monitoring solution, you can carry out server performance monitoring, including Windows monitoring and Linux monitoring, easier than you may have imagined.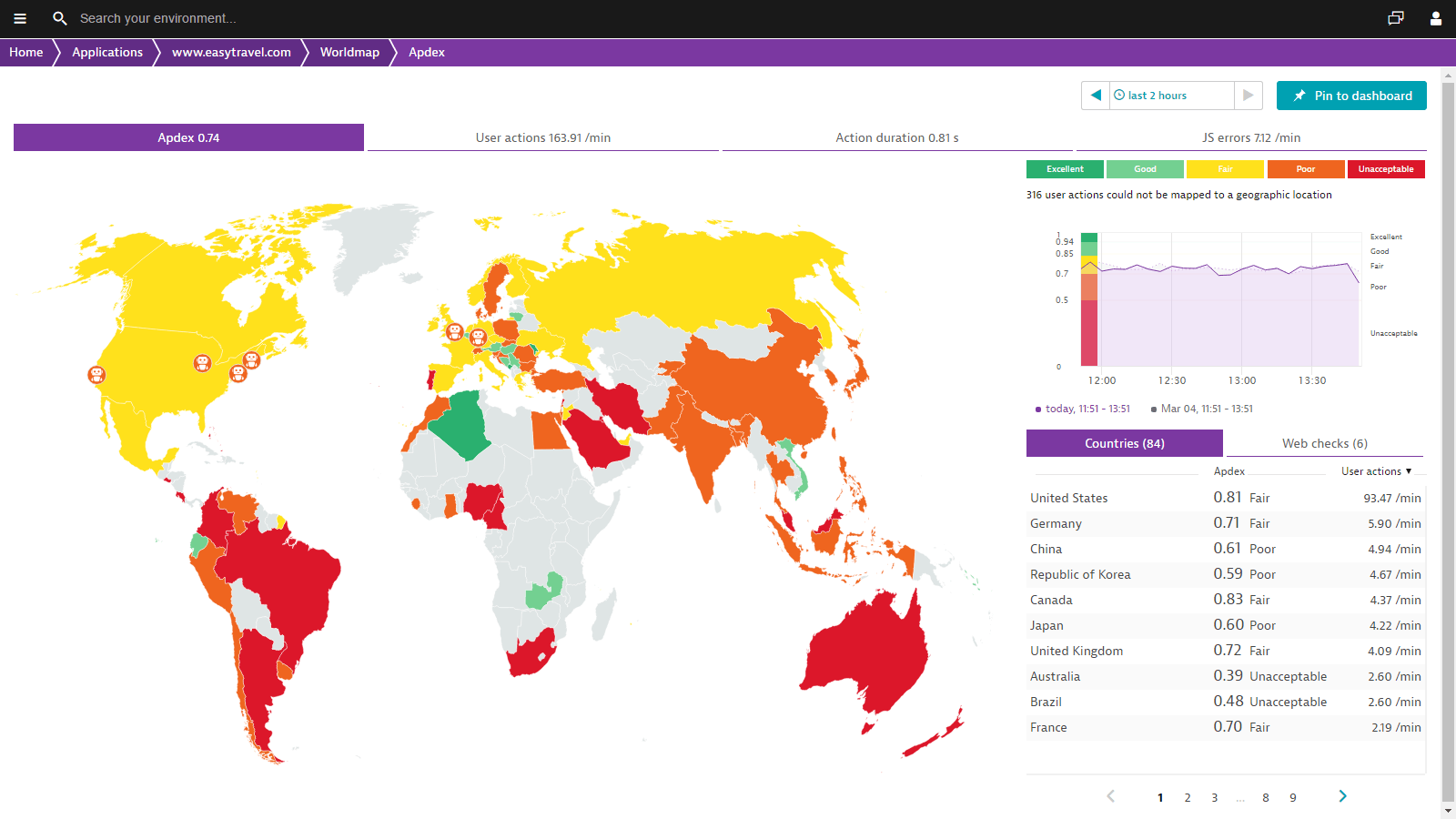 More than a Windows monitoring tool: An AI-powered, full-stack monitoring solution
Developed by the leaders in APM, Dynatrace is a full-stack monitoring solution powered by AI and equipped with patented technologies that make it easy to track and manage the performance and availability of not just your servers but also your applications and complete underlying infrastructure—including cloud and hybrid environments.
Instead of juggling multiple tools to carry out infrastructure monitoring, database troubleshooting, and application performance monitoring, why not do it all with one simple solution? Dynatrace is comprehensive, offering you a wide range of capabilities including synthetic availability monitoring for 24/7/365 SLA monitoring as well as real user and JVM monitoring tools. Dynatrace installs in minutes and automatically detects every component and dependency across your application delivery environment—your applications, services, processes, containers, hosts, and data centers. Our unique Smartscape technology provides you with an accurate real-time visualization of your service delivery ecosystem, so you can better grasp what's happening where.
Our server monitoring tools give you instant access to process-level server and network health metrics and—using our smart baselining technology—notify you when problematic resource consumption patterns and other issues are detected. Take a proactive approach to Windows monitoring and application performance management with Dynatrace.
You may also be interested in…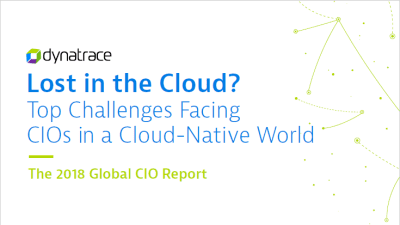 Top challenges facing CIOs in a cloud-native world
Based on a global survey of 800 CIOs, this report takes a closer look at the challenges that organizations face in overcoming the hyper-complexity of modern, cloud-centric ecosystems.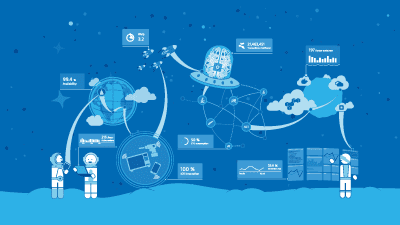 Global Digital Performance & Transformation Audit
In an independent study involving more than 1,200 global IT and business professionals, Dynatrace reveals that it's commonplace for organizations to encounter customer and revenue-impacting performance problems every five days.
Read the Global Digital Performance & Transformation Audit here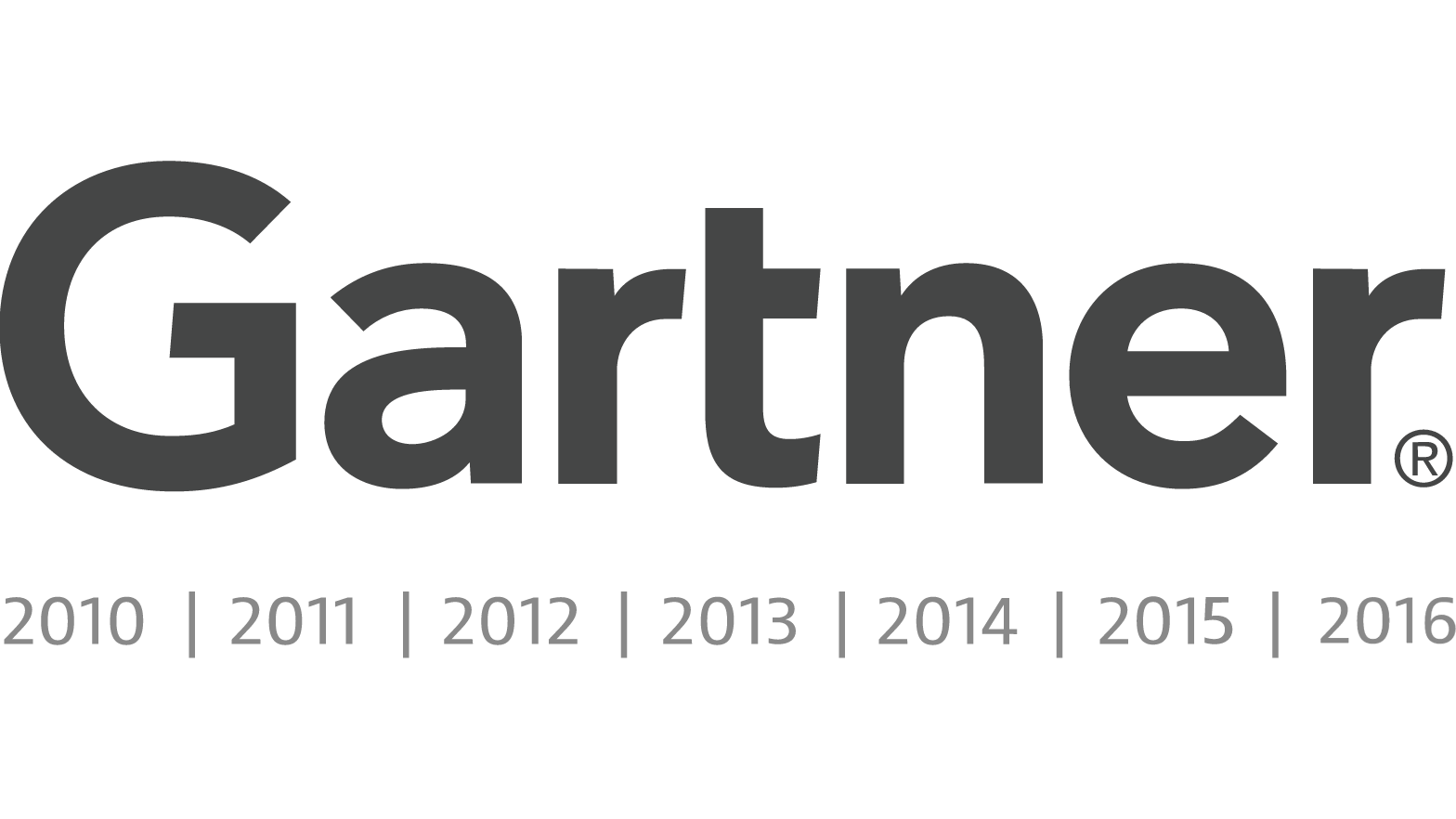 Named a Leader in the Gartner Magic Quadrant for APM 7 years in a row
It's our dedication to innovation and ability to see the market expanding beyond APM and into the modern era of "digital performance management" that earns us a top spot year after year.
Start your 15-day free Dynatrace trial today!