Linux monitoring
Linux monitoring refers to the processes of measuring and tracking the health of Linux server operating systems. By capturing and analyzing key performance metrics such as CPU and memory utilization, administrators can detect and resolve issues affecting the performance and availability of their servers.
Because of their reputation for stability, flexibility, and low cost, Linux servers are extremely popular. Linux systems can be difficult to configure and manage, however, due to the number and variety of components that make up a Linux distribution. For those with less experience in Linux management or lacking the patience or time to carry out Linux monitoring manually, an intelligent server monitoring tool is invaluable.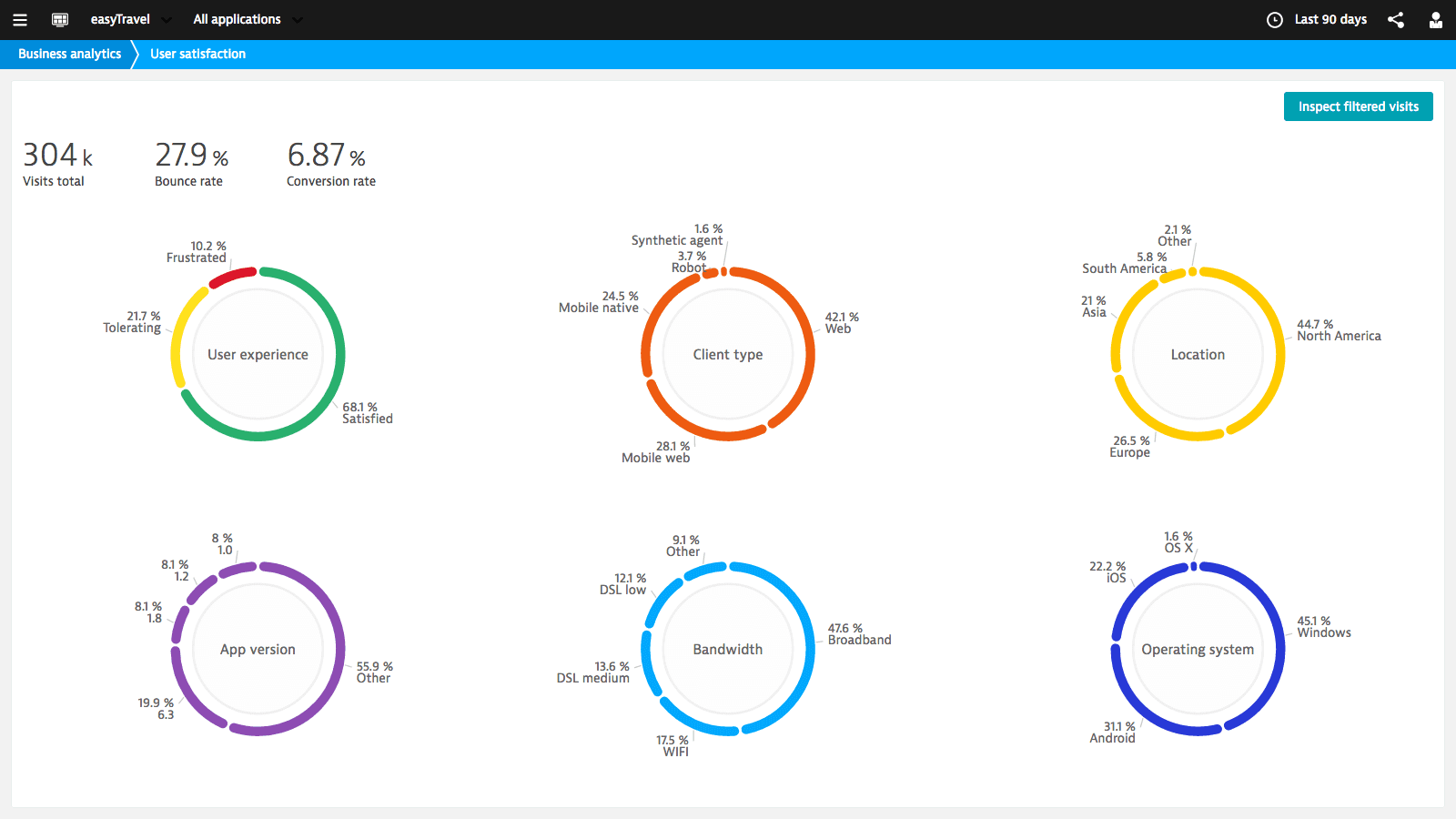 Achieve greater efficiency and optimal performance with Linux monitoring
By implementing Linux monitoring, firms can:
Ensure that their business-critical Linux servers are always available and operating at peak performance.
Improve resource usage efficiency and save on data center costs.
Enhance the performance and digital experience delivered by their applications.
With the right Linux monitoring tool, you can troubleshoot and eliminate server performance issues faster, minimize costly downtime, better manage future capacity needs, and boost overall data center efficiency and productivity. If you're not an experienced Linux administrator or would rather not spend your days and nights bonding with your distribution's many parts and pieces, there is a powerful and intuitive enterprise monitoring tool that makes carrying out Linux monitoring easier than ever before.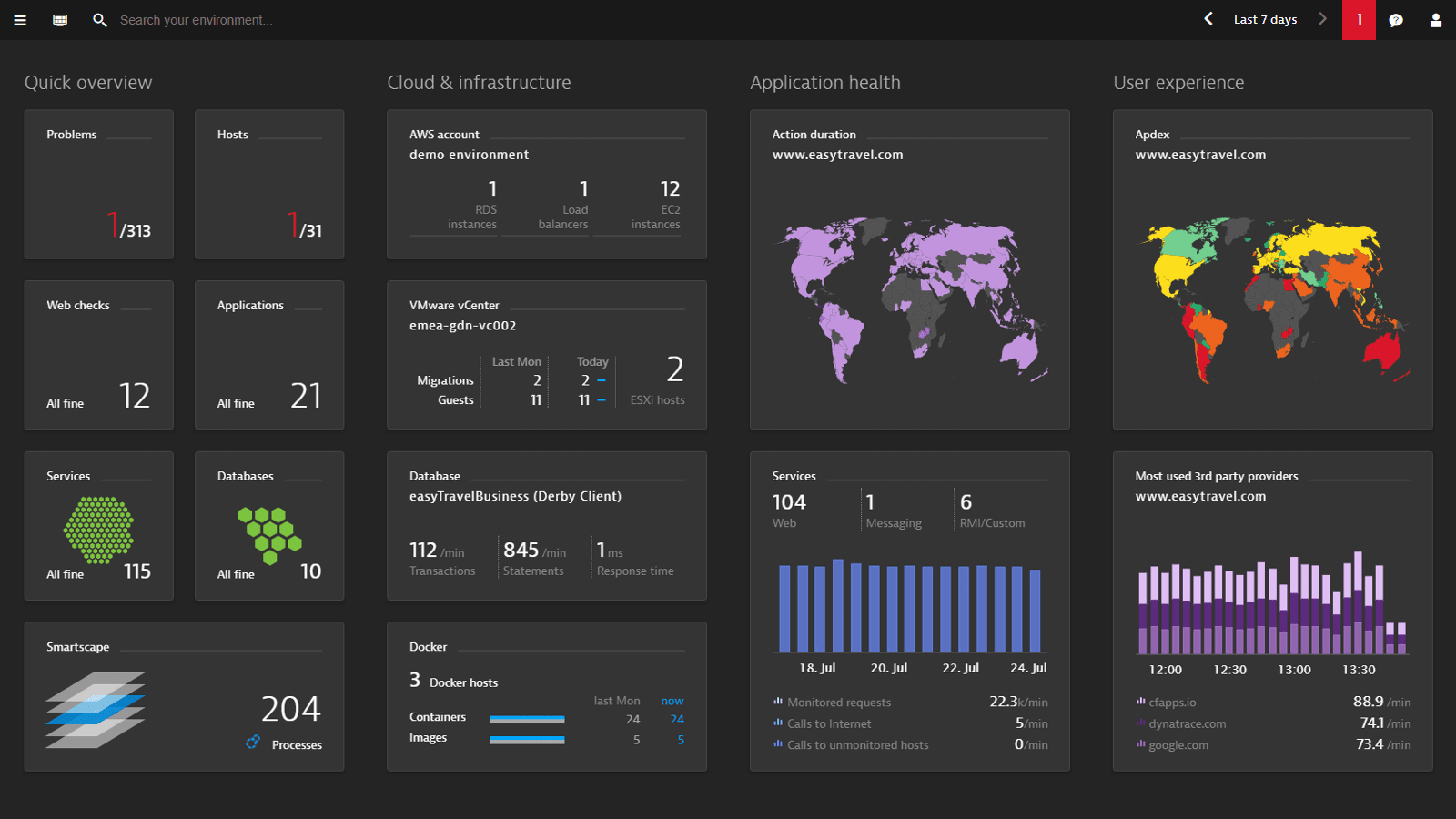 Automate Linux monitoring and simplify systems management with Dynatrace
Dynatrace is a sophisticated yet easy-to-use automated performance management solution featuring an extensive catalog of monitoring and analytics capabilities including both Linux monitoring and Windows monitoring. Our server performance monitoring toolkit gives you the detailed process-level metrics (CPU, memory, disk, and network health), actionable information, and comprehensive graphical overview of your servers and your network that you need to keep your systems up-and-running.
Get notified instantly when problematic trends or patterns are detected.
Diagnose and resolve issues faster—before your users are affected.
Obtain full visibility into all aspects of your Linux distribution.
Implement SLA monitoring and capacity planning more effectively.
Requiring zero manual configuration, Dynatrace is user-friendly and fast. Our solution provides you with application, infrastructure, and user monitoring capabilities as well as database troubleshooting and JVM monitoring tools—automatically discovering all components and dependencies in your entire technology stack in under five minutes.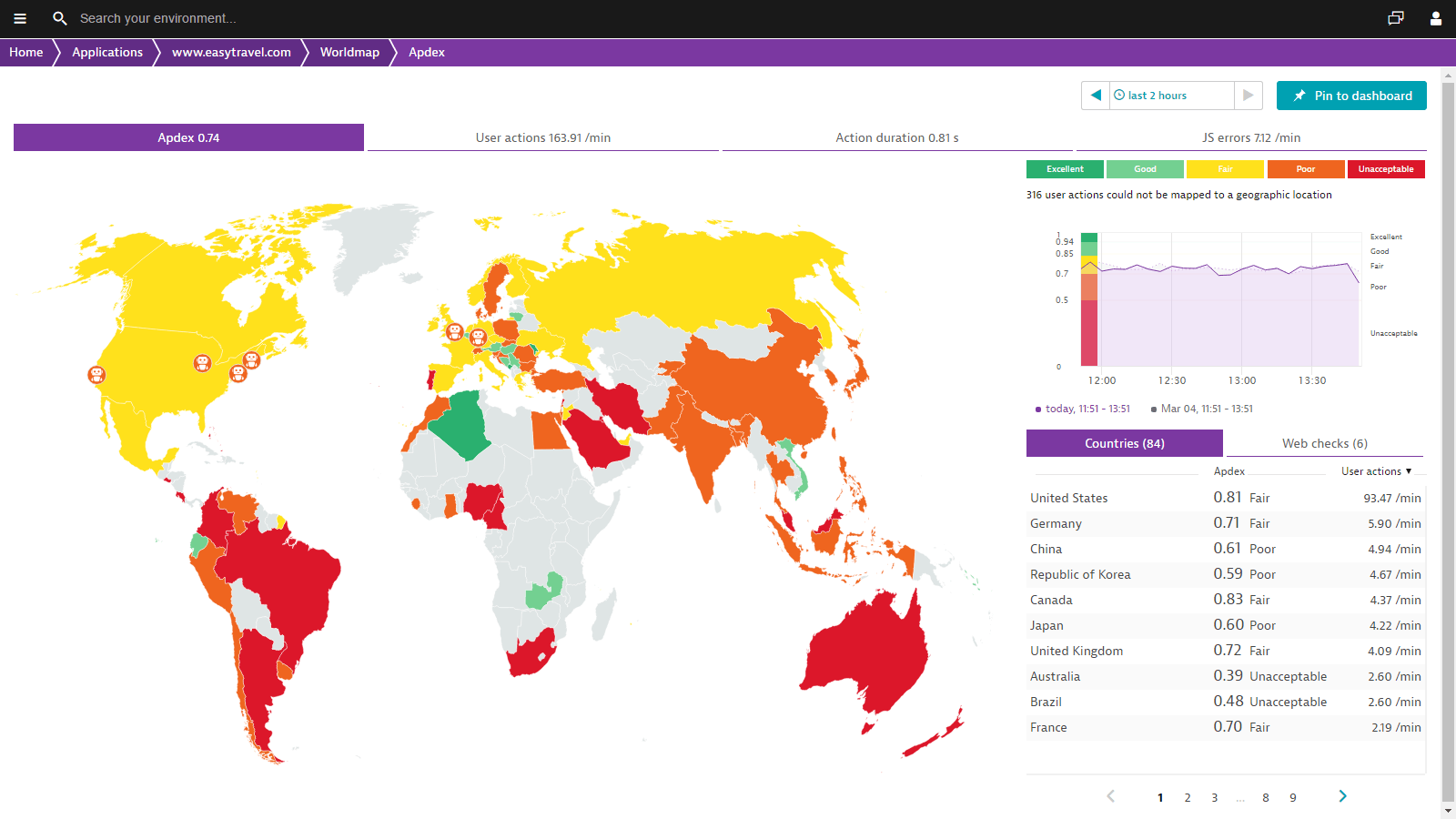 Leverage Dynatrace's patented technology to accelerate incident resolution
Our unique Smartscape technology gives you an accurate, up-to-the-second map of your entire service delivery environment while our PurePath technology lets you trace and analyze each and every transaction flowing through your applications, services, processes, hosts, and data centers. Featuring dynamic auto-baselining and intelligent anomaly detection, Dynatrace discovers and analyzes problems proactively, pinpointing the root cause of an issue—so you don't have to. Go beyond Linux monitoring and leverage AI-powered full-stack monitoring from the leaders in APM.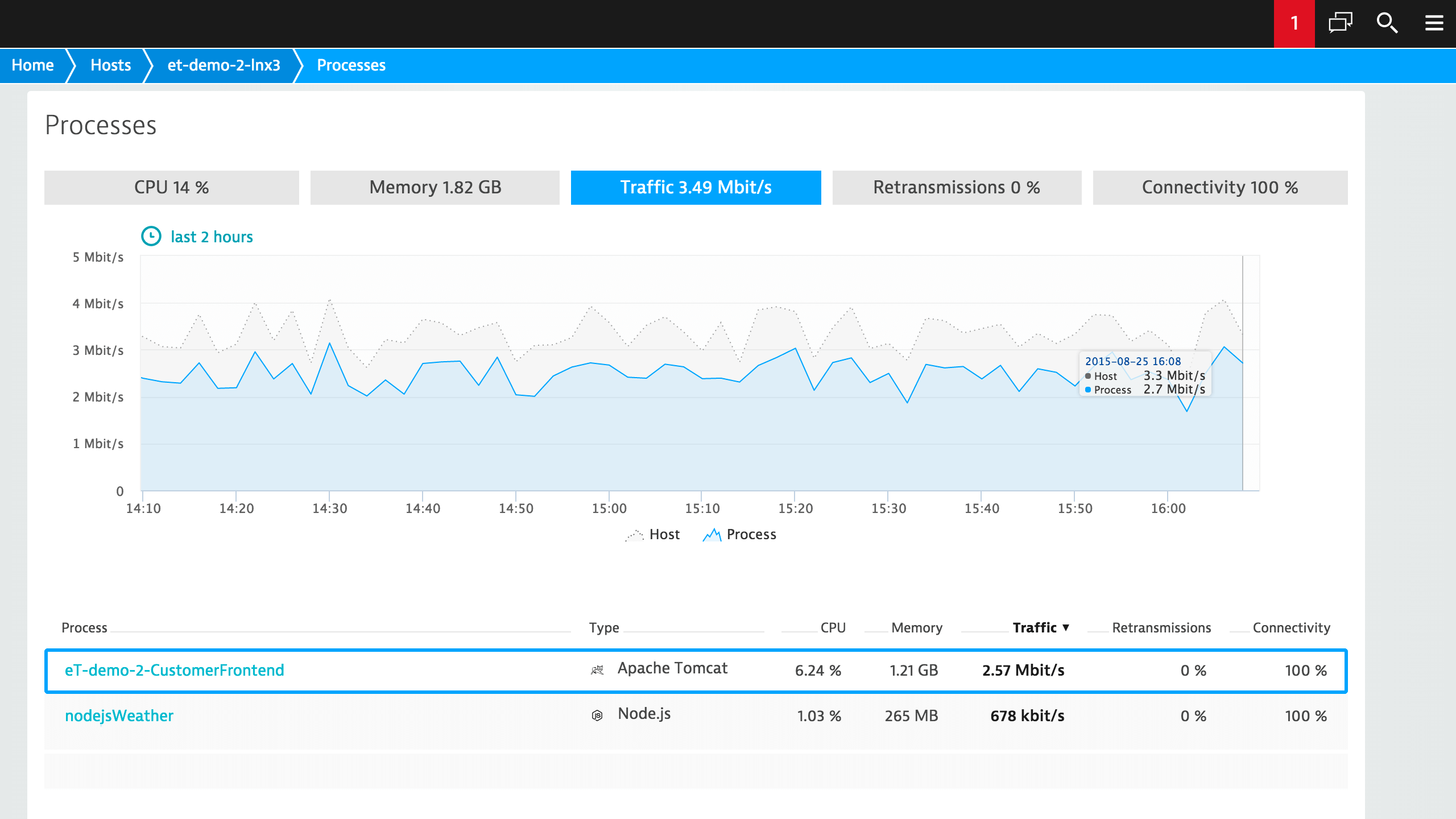 You may also be interested in…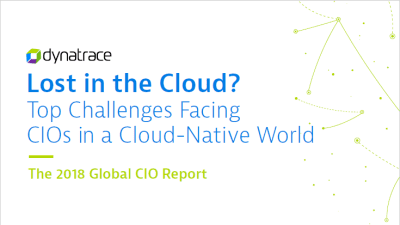 Top challenges facing CIOs in a cloud-native world
Based on a global survey of 800 CIOs, this report takes a closer look at the challenges that organizations face in overcoming the hyper-complexity of modern, cloud-centric ecosystems.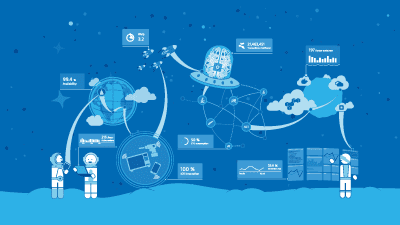 Global Digital Performance & Transformation Audit
In an independent study involving more than 1,200 global IT and business professionals, Dynatrace reveals that it's commonplace for organizations to encounter customer and revenue-impacting performance problems every five days.
Read the Global Digital Performance & Transformation Audit here
Named a Leader in the Gartner Magic Quadrant for APM Suites 8 years in a row
It's our dedication to innovation and ability to see the market expanding beyond APM and into the modern era of "digital performance management" that earns us a top spot year after year.
Read the latest Gartner Magic Quadrant for APM Suites report here
Start your 15-day free Dynatrace trial today!