Event log analyzer
What is an event log analyzer?
An event log analyzer is a tool that allows you to collect, parse, and analyze event logs from multiple servers, applications, and network devices. Essentially a log harvesting tool, an event log analyzer helps you to aggregate and mine your log content for specific patterns or anomalies.
Event logs, which are generated by application components and services, contain information useful for troubleshooting and preventing performance issues—for diagnosing slow Linux performance or for IIS troubleshooting, for example. However, because logs tend to produce large volumes of data, manual review is close to impossible. This is why many teams today choose to leverage an event log analyzer that can monitor and sort log content, enabling them to quickly extract the most relevant information for the task at hand—be that .NET or Java troubleshooting.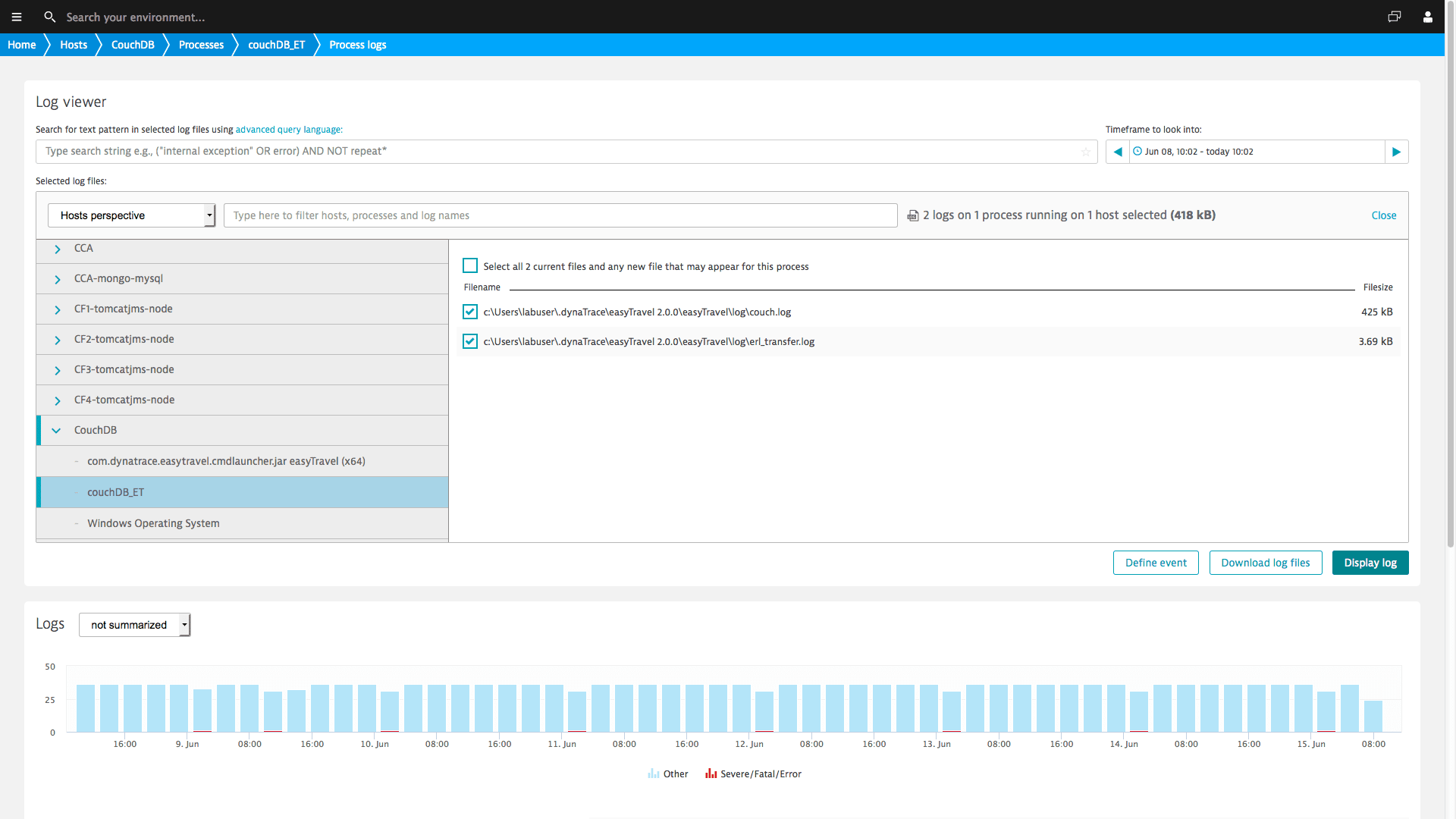 Features to look for in an event log analyzer
The ideal event log analyzer is one that is versatile—allowing you to collect log data from a wide variety of devices, operating systems, databases, and applications—and scalable. In order to handle troubleshooting for today's complex applications, an event log analyzer should also be intelligent—automatically correlating events and performance issues and alerting you when problematic patterns have been detected.
A smart log analytics tool enables you to centralize logs from across your data center(s) and the cloud and provides you with actionable information to simplify and accelerate troubleshooting. An event log analyzer should also be easy to use, offering you intuitive dashboards for browsing log content, a customizable log pattern detection and notification mechanism, and advanced search and filtering options. With a sophisticated event log analyzer, you can obtain greater understanding of infrastructure issues, detect and respond to outages and failed processes faster, and improve service and application availability.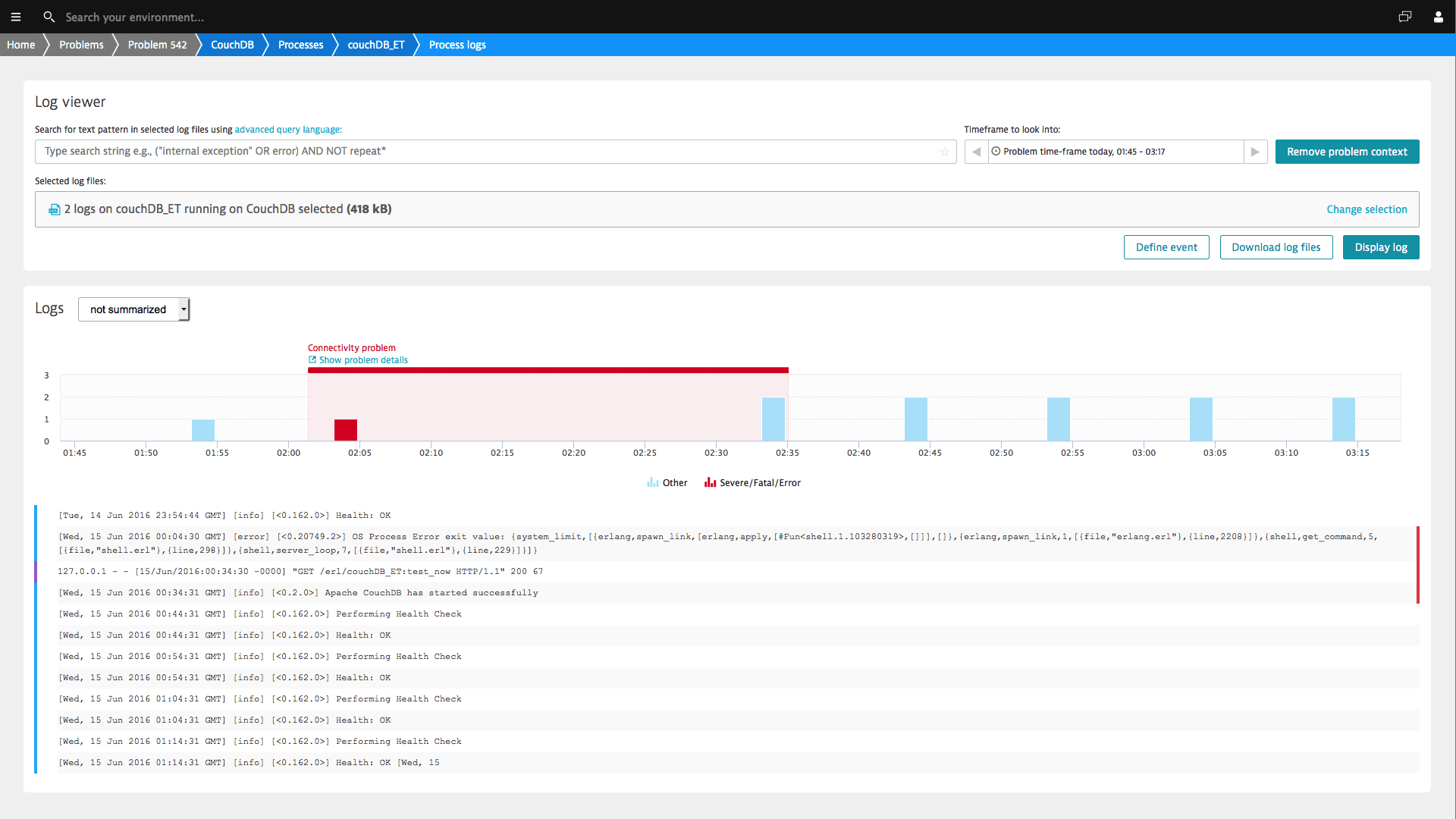 Full-stack performance monitoring plus integrated log analytics out-of-the-box
Dynatrace is a unified end-to-end performance monitoring solution that combines comprehensive full-stack monitoring capabilities with outstanding log analytics, empowering your teams to troubleshoot faster with one easy-to-use toolset. With its built-in event log analyzer functionality, Dynatrace discovers and analyzes all log files on your monitored hosts and processes and, using AI, automatically correlates relevant log messages with any performance issues detected. From intuitive dashboards, you can view, filter, and search analyzed log results and drill down for the necessary diagnostic data when problems arise.
Dynatrace provides you with real full-stack monitoring by fully integrating our AI-powered APM capabilities with:
Real user and synthetic monitoring for web and mobile applications including JavaScript troubleshooting
Real user monitoring for corporate applications including Citrix troubleshooting
Database monitoring, network monitoring, and infrastructure monitoring for physical servers as well as virtualized environments (including JMX monitoring)—in one powerful solution
Dynatrace eliminates blind spots, enabling you to monitor and manage performance across each and every layer of your application delivery environment.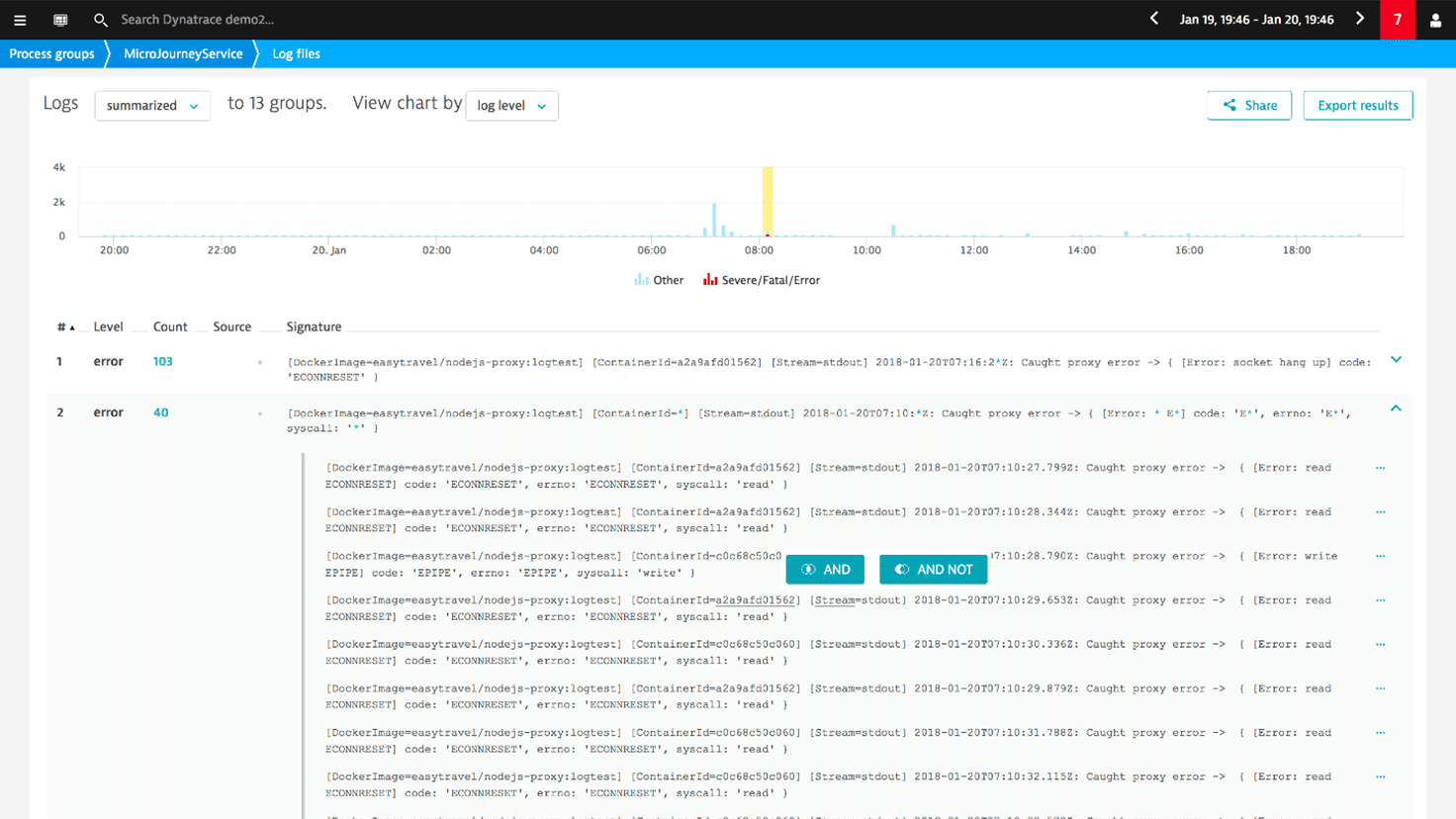 You may also be interested in…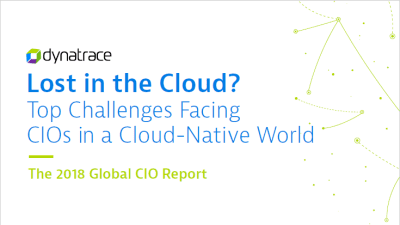 Top challenges facing CIOs in a cloud-native world
Based on a global survey of 800 CIOs, this report takes a closer look at the challenges that organizations face in overcoming the hyper-complexity of modern, cloud-centric ecosystems.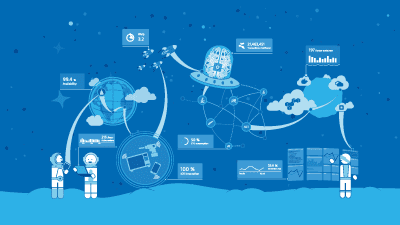 Global Digital Performance & Transformation Audit
In an independent study involving more than 1,200 global IT and business professionals, Dynatrace reveals that it's commonplace for organizations to encounter customer and revenue-impacting performance problems every five days.
Read the Global Digital Performance & Transformation Audit here
Named a Leader in the Gartner Magic Quadrant for APM Suites 8 years in a row
It's our dedication to innovation and ability to see the market expanding beyond APM and into the modern era of "digital performance management" that earns us a top spot year after year.
Read the latest Gartner Magic Quadrant for APM Suites report here
Start your 15-day free Dynatrace trial today!