Continuous testing tools
What are continuous testing tools?
For software-making companies that practice continuous integration and continuous delivery, continuous testing is the process of subjecting each build to a set of tests that evaluate whether that build is of sufficient quality to advance through the delivery pipeline. Continuous testing tools are technologies that enable DevOps teams to standardize and automate this testing process, monitor its effectiveness in supporting key business objectives, and improve it over time.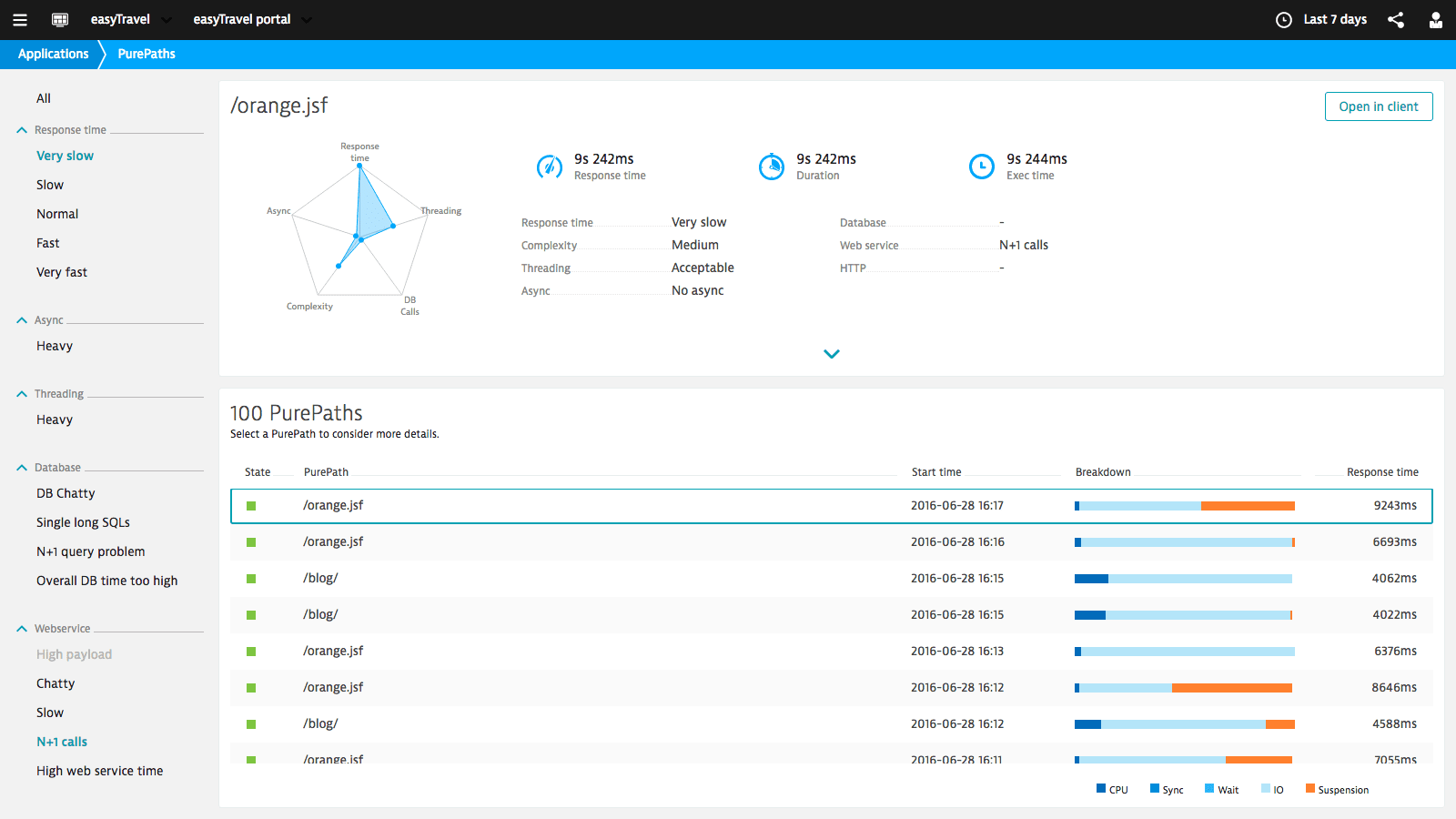 Continuous testing tools and continuous performance management
A primary benefit of continuous testing and continuous testing tools is that by catching functional problems immediately after new code is checked in – rather than at some later point in the application lifecycle – the time and effort required to diagnose and fix those problems is minimized. Increasingly DevOps organizations have recognized that what's true for the functional quality of an application is true also for application performance attributes: it's far more efficient to catch performance issues right after the build rather than later in the release process or in production. Therefore a vital type of continuous testing tools are tools that can assess the performance attributes of each build.
The leading toolset for continuous performance testing is Dynatrace. A comprehensive and versatile solution for application performance monitoring, Dynatrace works together with your functional test automation tools so that your unit tests, integration tests, and acceptance tests become a rich source of performance quality data as well as functional quality data. Because it boosts their ability to quickly deliver applications that meet not only functional criteria but also performance criteria, many organizations practicing WebOps or other forms of DevOps count Dynatrace among their best DevOps tools.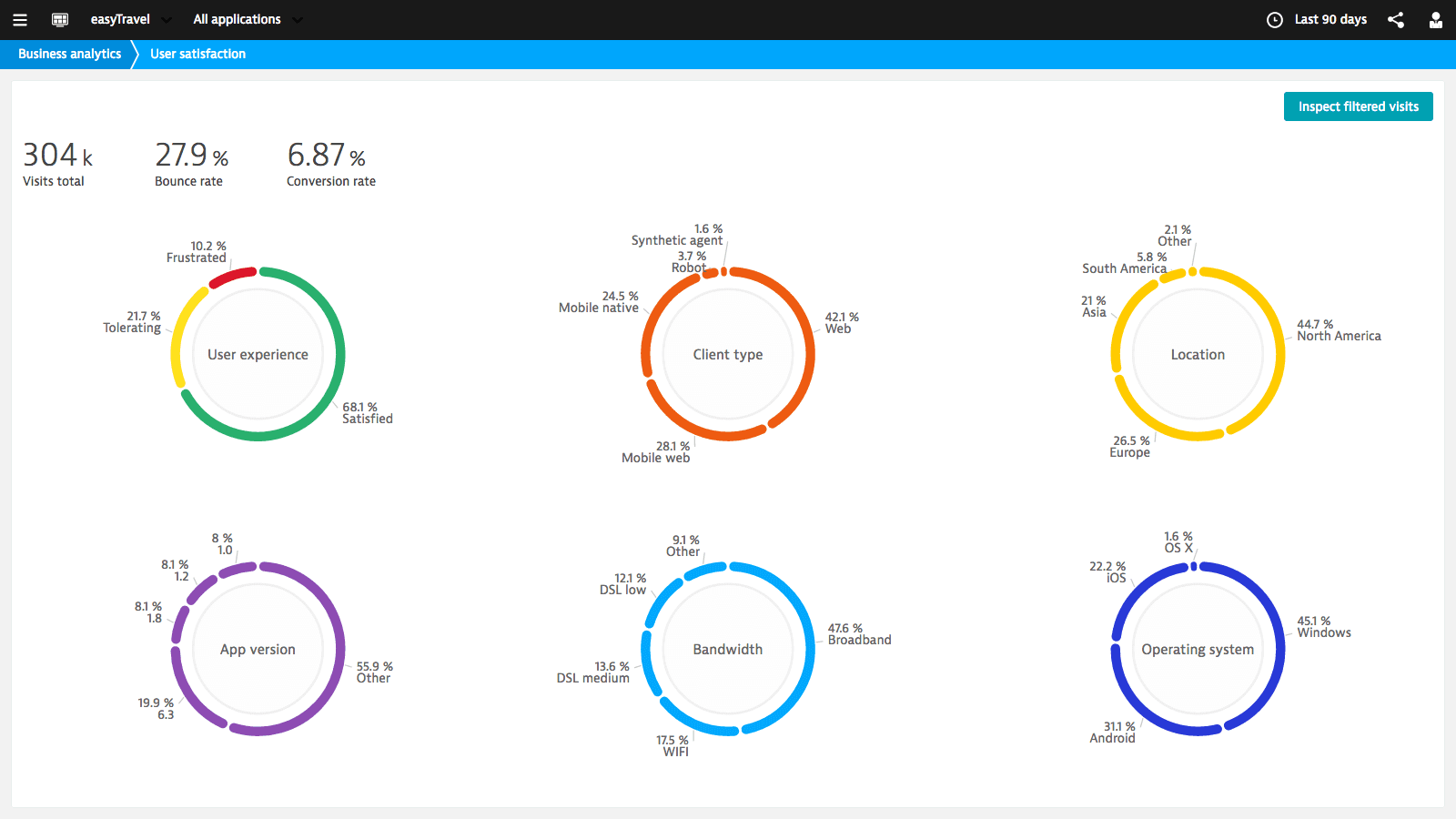 What makes Dynatrace the best among continuous testing tools for performance
There are good reasons why leading software makers and online service providers count Dynatrace among their most valued continuous testing tools:
Easy automation and integration. Along with a powerful web console, Dynatrace has a full-featured REST API to allow easy automated integration with leading CI servers and functional testing toolsets.
AI-driven performance troubleshooting. Dynatrace doesn't just detect performance problems in your application – it leverages artificial intelligence to deliver fast, pinpoint-accurate analysis of the root cause of those problems. Dynatrace enables efficient troubleshooting for Java applications and their environments (including Tomcat troubleshooting) as well as for other leading application frameworks including .NET and PHP.
Comprehensive technology support. Dynatrace continuous testing tools deliver performance monitoring and troubleshooting across all major physical and virtual server platforms, containers, web servers, and databases, as well as big data platforms and legacy mainframes. For organizations migrating to the cloud, Dynatrace supports major DIY cloud platforms (including OpenStack monitoring and OpenStack troubleshooting) and public cloud services (including AWS monitoring and AWS troubleshooting).
Performance management across the whole delivery pipeline. In a single solution, Dynatrace provides continuous performance monitoring across the entire application delivery pipeline, from assessing the performance profile of the latest build through to monitoring and troubleshooting the performance of web-scale applications in production.
You may also be interested in…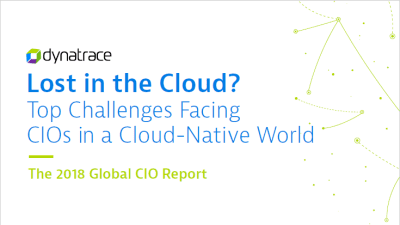 Top challenges facing CIOs in a cloud-native world
Based on a global survey of 800 CIOs, this report takes a closer look at the challenges that organizations face in overcoming the hyper-complexity of modern, cloud-centric ecosystems.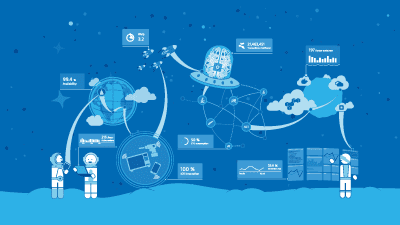 Global Digital Performance & Transformation Audit
In an independent study involving more than 1,200 global IT and business professionals, Dynatrace reveals that it's commonplace for organizations to encounter customer and revenue-impacting performance problems every five days.
Read the Global Digital Performance & Transformation Audit here
Named a Leader in the Gartner Magic Quadrant for APM Suites 8 years in a row
It's our dedication to innovation and ability to see the market expanding beyond APM and into the modern era of "digital performance management" that earns us a top spot year after year.
Read the latest Gartner Magic Quadrant for APM Suites report here
Start your 15-day free Dynatrace trial today!