Enterprise application monitoring
Several factors have combined to elevate enterprise application monitoring as a strategic concern for today's enterprises. Enterprise software applications have become essential to the conduct of daily business operations. At the same time, those applications have grown more complex and opaque, typically spanning multiple architectural tiers, data centers, and geographies. Compounding the enterprise application monitoring challenge, business applications are changing more rapidly than ever as virtualization and private cloud service models have ushered in a new era of IT agility.
Because enterprise application monitoring is both technically challenging and critical to business success, leading enterprises are choosing Dynatrace as their application performance management (APM) solutions provider. The Gartner Magic Quadrant leader in APM for several years running, Dynatrace powers performance management for tens of thousands of applications for more than 8000 organizations worldwide.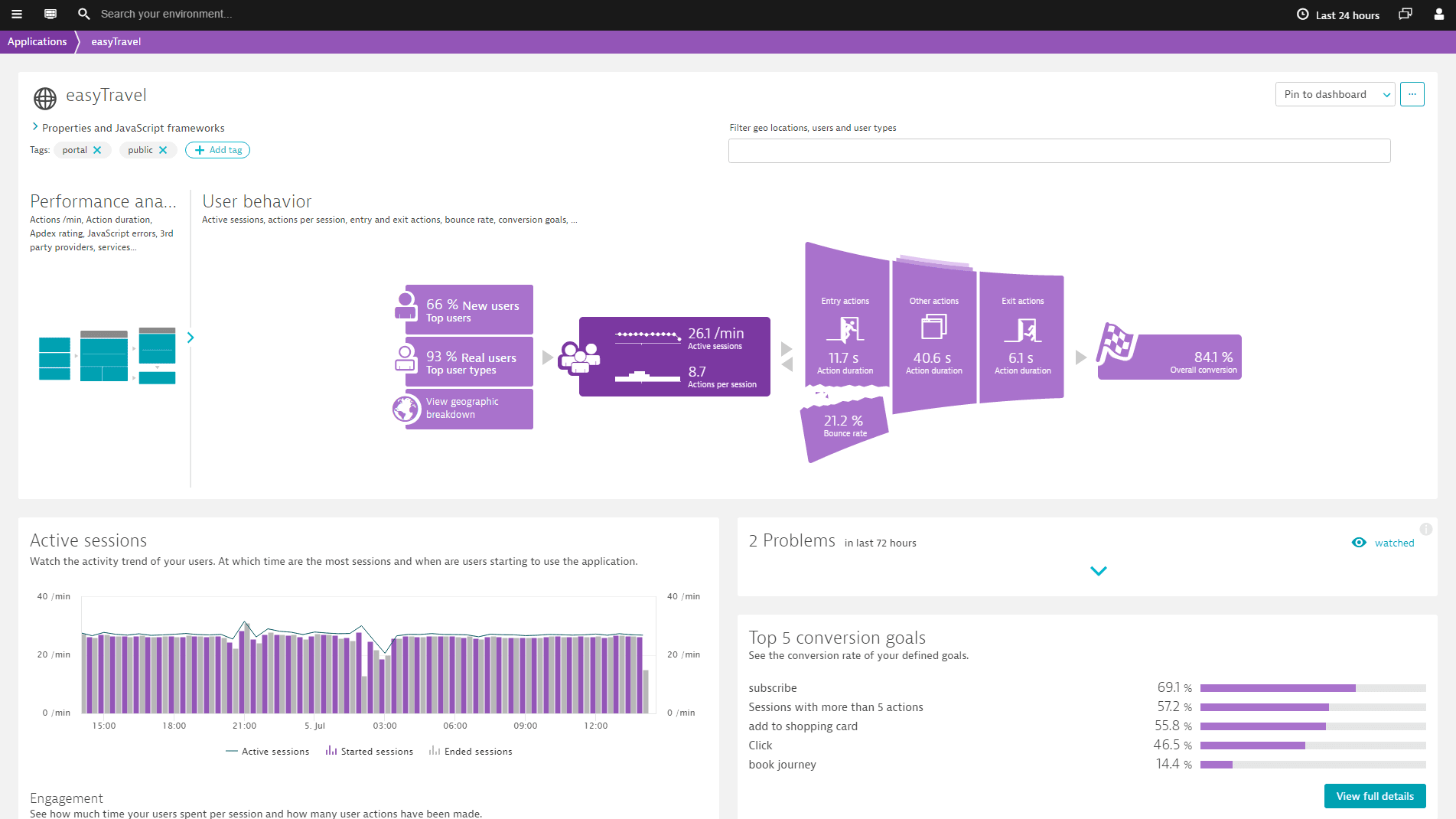 Why Dynatrace is leading in enterprise application monitoring
Dynatrace offers businesses and public sector organizations key features that make the Dynatrace solution the clear best choice for enterprise application monitoring:
Unmatched breadth of visibility. We deliver visibility across major enterprise applications, middleware, databases, and mainframe systems, and integrates real user monitoring with network monitoring for a complete picture of application performance. Businesses count on Dynatrace for SAP performance monitoring and SAP performance management as well as for Oracle E-Business applications, Microsoft SharePoint, Citrix, VOIP, and many other enterprise technologies.
Network monitoring joined with business context. Dynatrace provides not only end to end monitoring across all application tiers, but also deep packet visibility with complete transactional and user context. Analyze performance from the network perspective and drill down to gauge how performance impacts reals users and key business transactions.
Integrated support for the business application lifecycle. The Dynatrace platform provides a common framework and shared knowledge base for development, test, and operations teams—ideal for driving proactive performance optimization as well as fast and efficient troubleshooting.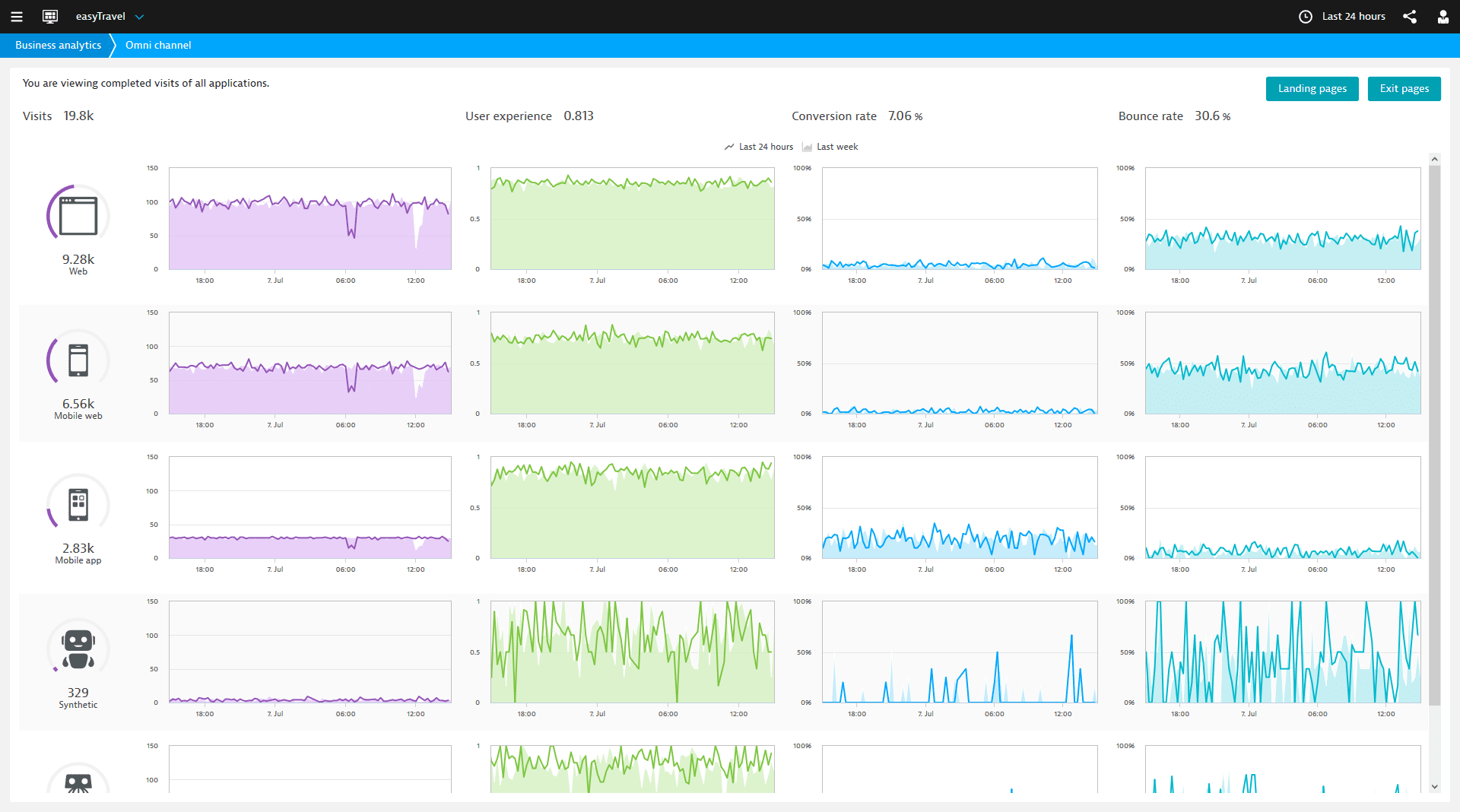 See Enterprise application monitoring in action
Check out this video that shows a quick 5 minute demonstration of Dynatrace. See how Dynatrace provides visibility into critical enterprise applications like SAP, which can be very difficult to monitor. With our combination of probe- and agent-based technologies, we're able to show usage, performance and availability for the full landscape of enterprise applications.
You may also be interested in…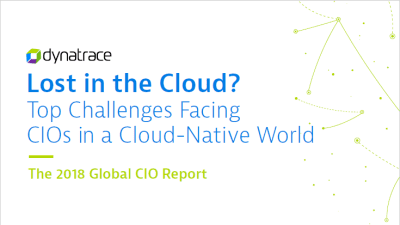 Top challenges facing CIOs in a cloud-native world
Based on a global survey of 800 CIOs, this report takes a closer look at the challenges that organizations face in overcoming the hyper-complexity of modern, cloud-centric ecosystems.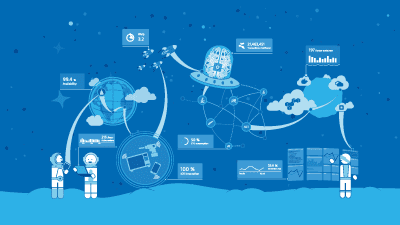 Global Digital Performance & Transformation Audit
In an independent study involving more than 1,200 global IT and business professionals, Dynatrace reveals that it's commonplace for organizations to encounter customer and revenue-impacting performance problems every five days.
Read the Global Digital Performance & Transformation Audit here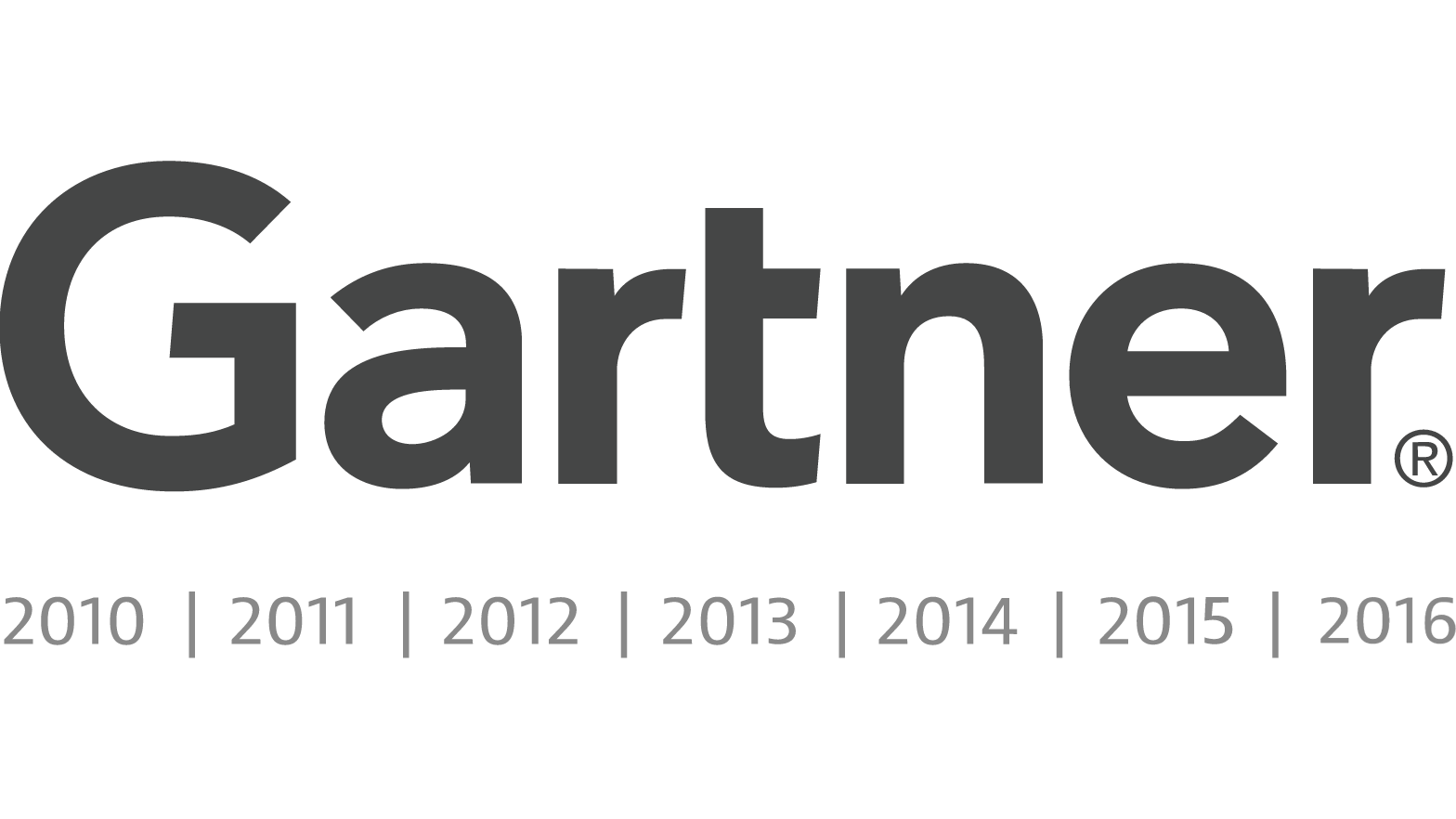 Named a Leader in the Gartner Magic Quadrant for APM 7 years in a row
It's our dedication to innovation and ability to see the market expanding beyond APM and into the modern era of "digital performance management" that earns us a top spot year after year.
Start your 15-day free Dynatrace trial today!