SAP ERP monitoring
Dynatrace covers all your monitoring needs and ensures a positive end user experience.
For many enterprises, day-to-day business performance hinges on the performance of SAP business applications. Because SAP applications are complex and highly customized, the critical task of SAP performance monitoring presents a formidable challenge to IT operations teams.
With many points of failure that are outside the app itself, when applications fail or response time rises, a "blamestorm" forms as each department scrambles to prove their system is not the one at fault.
With Dynatrace, you can solve problems fast with agentless monitoring for your entire SAP landscape. From the end user (SAP GUI) through the Internet, through Citrix, WAN Optimization controllers, you get the insights of our Dynatrace agent into one overview.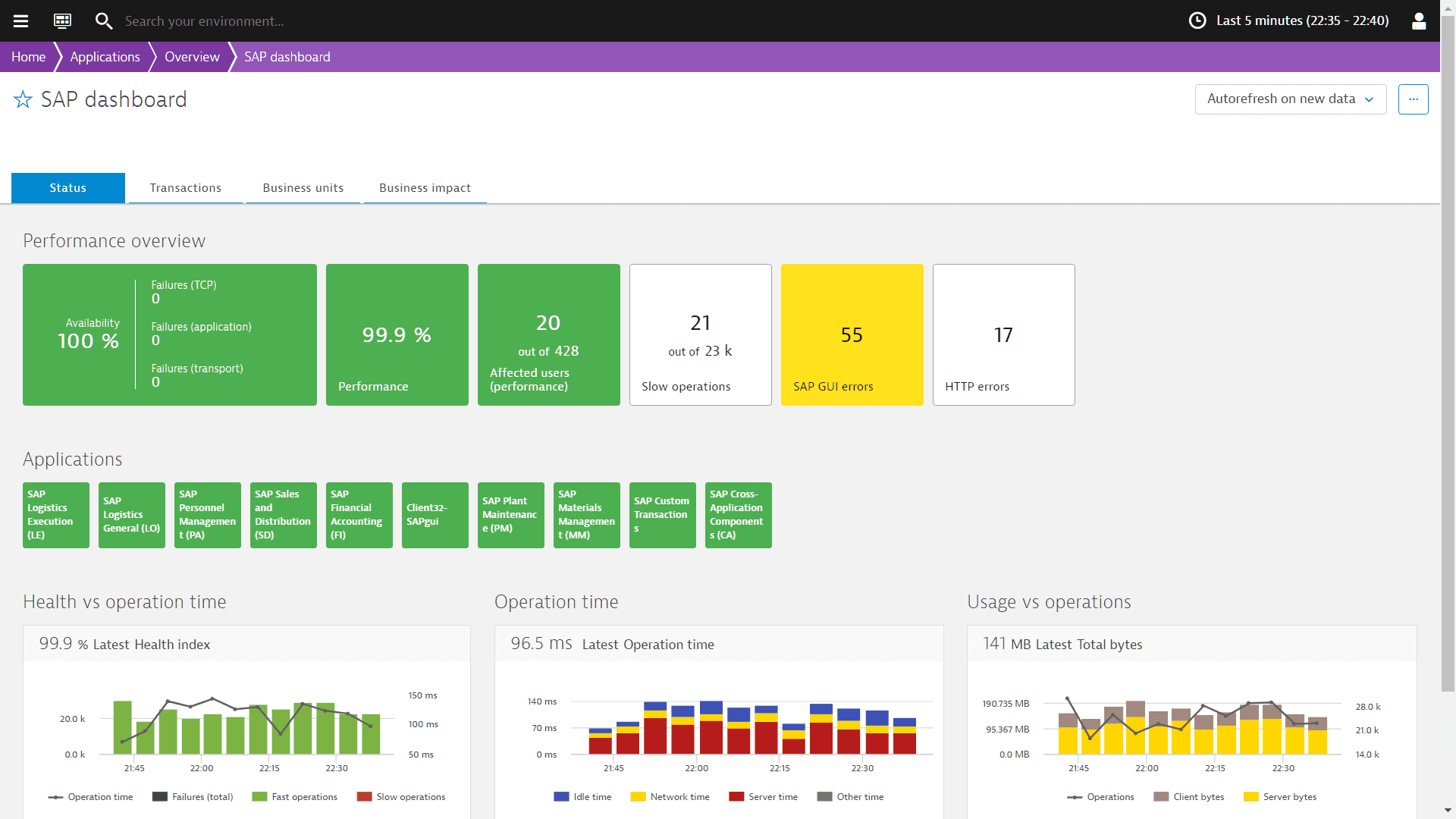 See Dynatrace SAP monitoring in action
Check out this video that shows a quick 5 minute demonstration of how Dynatrace can take data from agents and the wire to give a full picture of the performance of a complicated application like SAP. Auto discovery of applications and services. Problem identification and deep understanding of proprietary SAP protocols, it's all in there. You'll know about and solve the problem before the users even know it happened.
100% of SAP user transactions, 24/7
Proactively monitor all users and SAP transactions, from all locations, through all infrastructure tiers.
Quickly detect, prioritize, isolate and resolve SAP issues before they impact your business.
Automatically discover and recognize SAP processes and individual user names.
Identify end-user performance issues by user and type of transaction that user performed.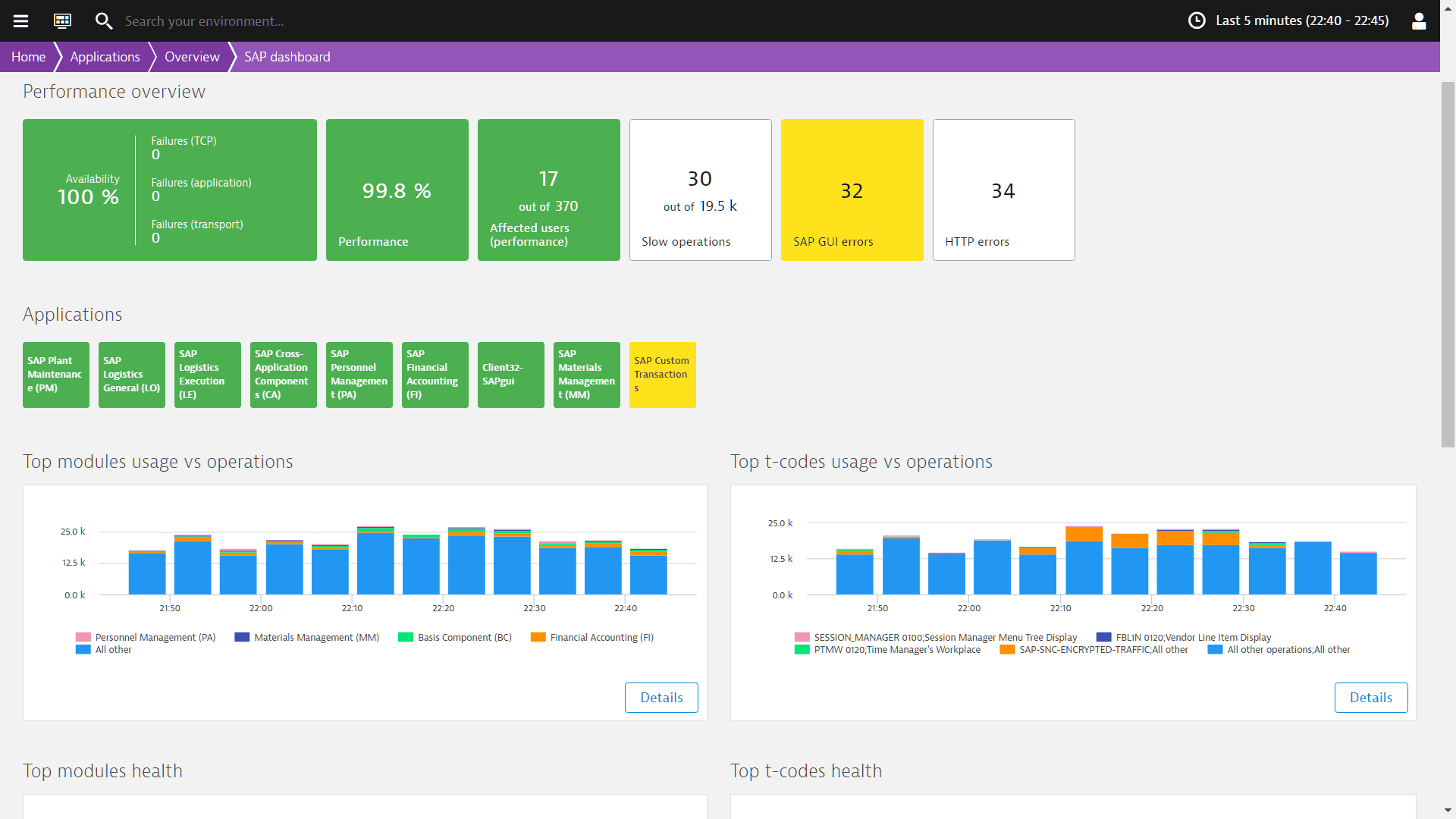 Deep visibility into SAP GUI protocol (DIAG)
Get visibility into your SAP applications with 100% visibility into the user experience. Monitor the performance of the entire SAP and non-SAP landscape, including the back-end SQL database and the integration tiers between SAP and external applications such as Adobe or SharePoint.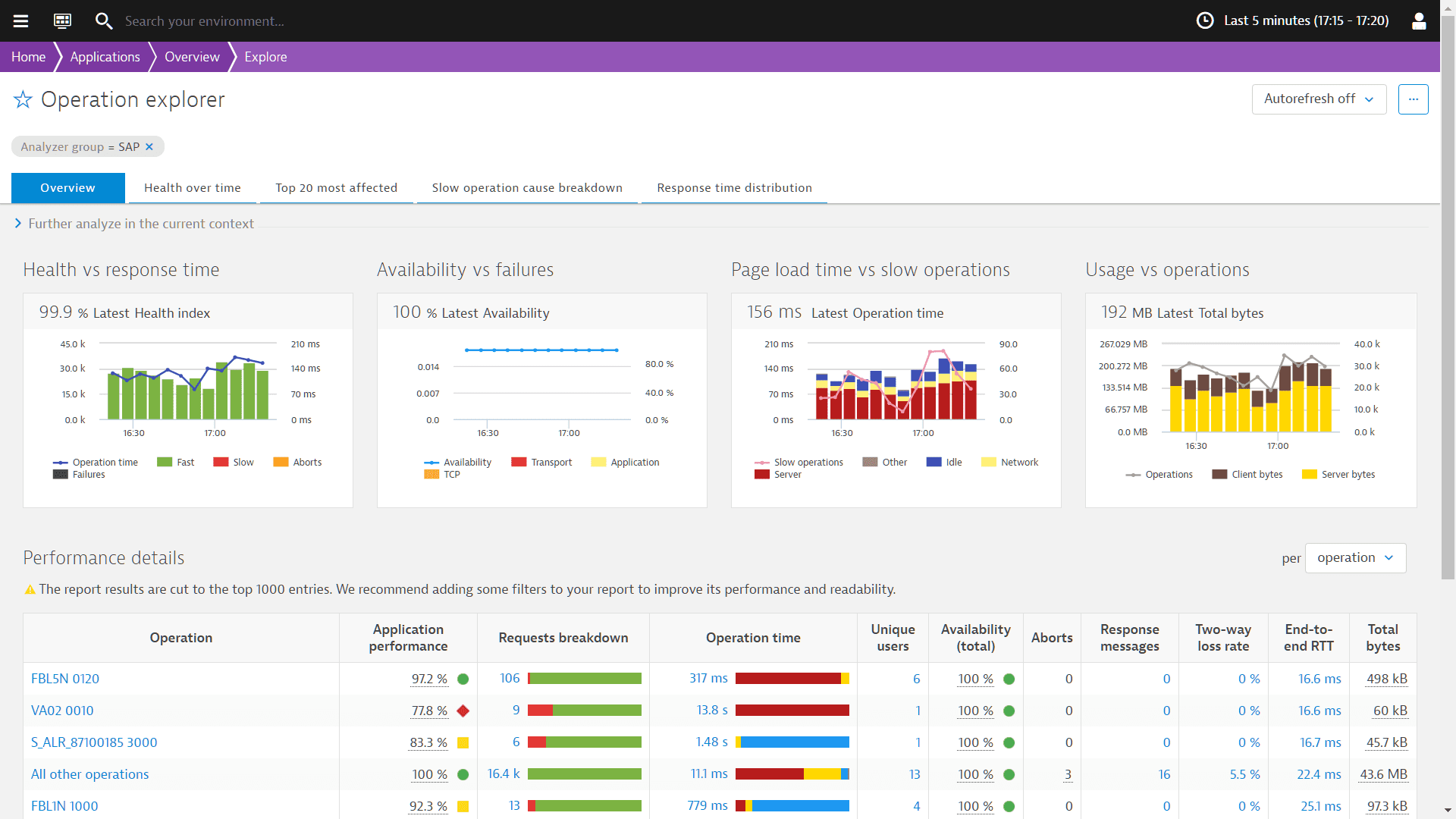 Ramp SAP user adoption and usage in no time
Ensure that your SAP users are getting the best experience with SAP leading to better and faster adoption of the processes, gains in employee productivity and ultimately faster return on investment.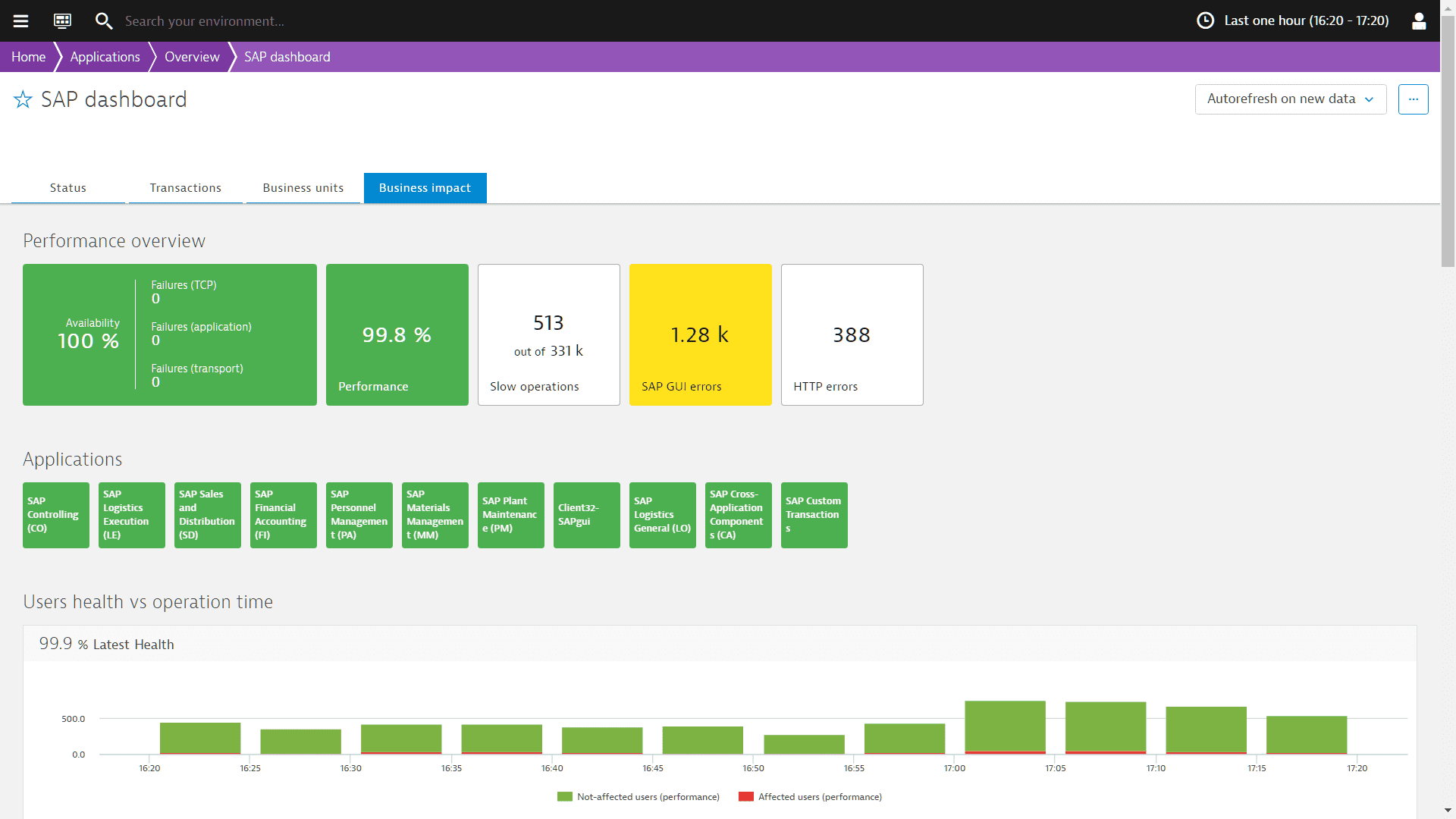 Start your free Dynatrace trial today!