Cloud Foundry deployment strategies
Dynatrace supports full-stack monitoring for Cloud Foundry through the Dynatrace OneAgent BOSH Release, which allows you to deploy OneAgent to your Cloud Foundry cluster VMs, including Diego cells, Cloud Controller, router, and others.
There are two approaches in deploying the OneAgent BOSH release, immutable and lightweight. The differences between these approaches are described below.
The immutable OneAgent BOSH release is downloaded using the Dynatrace Environment API. This release contains complete packages, binaries, and installation files in the same archive. This fully contained approach is immutable because it gives operators full control over what is deployed and when.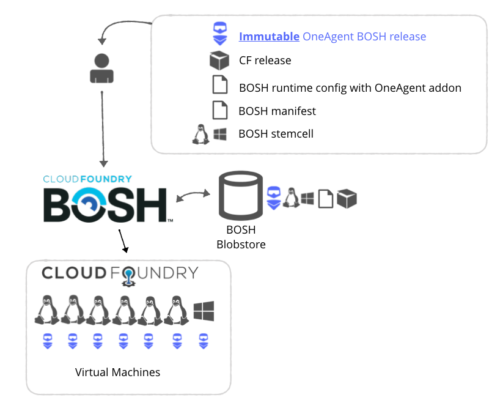 The lightweight OneAgent BOSH release downloads and installs a pre-configured OneAgent at deployment time, which guarantees the latest OneAgent binaries and allows for fully automated OneAgent-controlled version updates.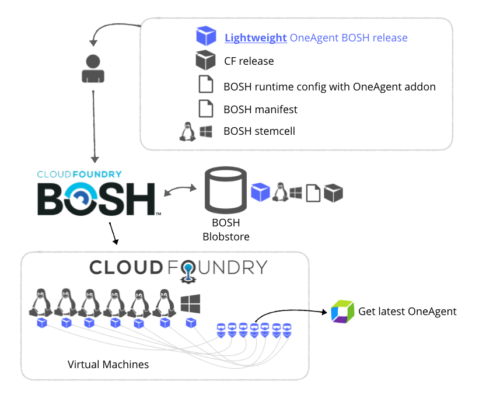 If you don't have access to BOSH, Dynatrace provides three different approaches for application-only monitoring: