Virtual Machine Scale Sets
Virtual Machines Scale Sets (VMSS) provide the ability to operate virtual machines with the scale, elasticity and the simplicity of PaaS services. Azure Services like Azure Kubernetes Service or Service Fabric are built on top of VMSS.
Capabilities
Dynatrace offers the following capabilities for Virtual Machines Scale Sets.
Enhanced support for Azure VM Metadata such as Azure Regions, AutoScale detection, and more.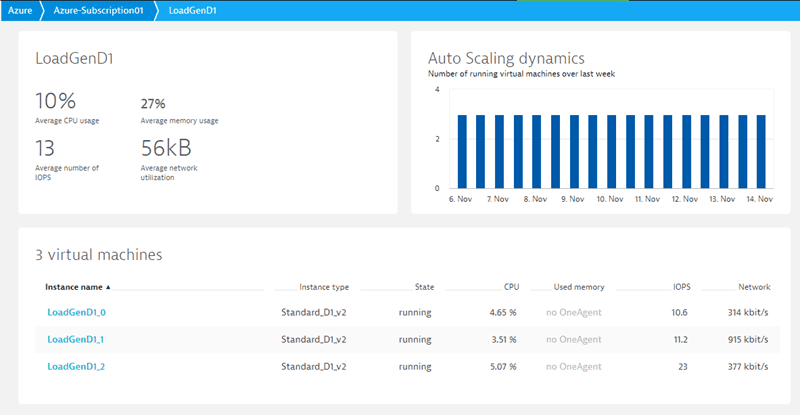 Installation and operation