Dynatrace offers an out-of-the-box PagerDuty integration that automatically pushes Dynatrace problem notifications to your PagerDuty environment.
To set up PagerDuty problem-notification integration
Navigate to Dynatrace > Settings > Integration > Problem notifications.
Click Set up a notification and select PagerDuty, as shown below.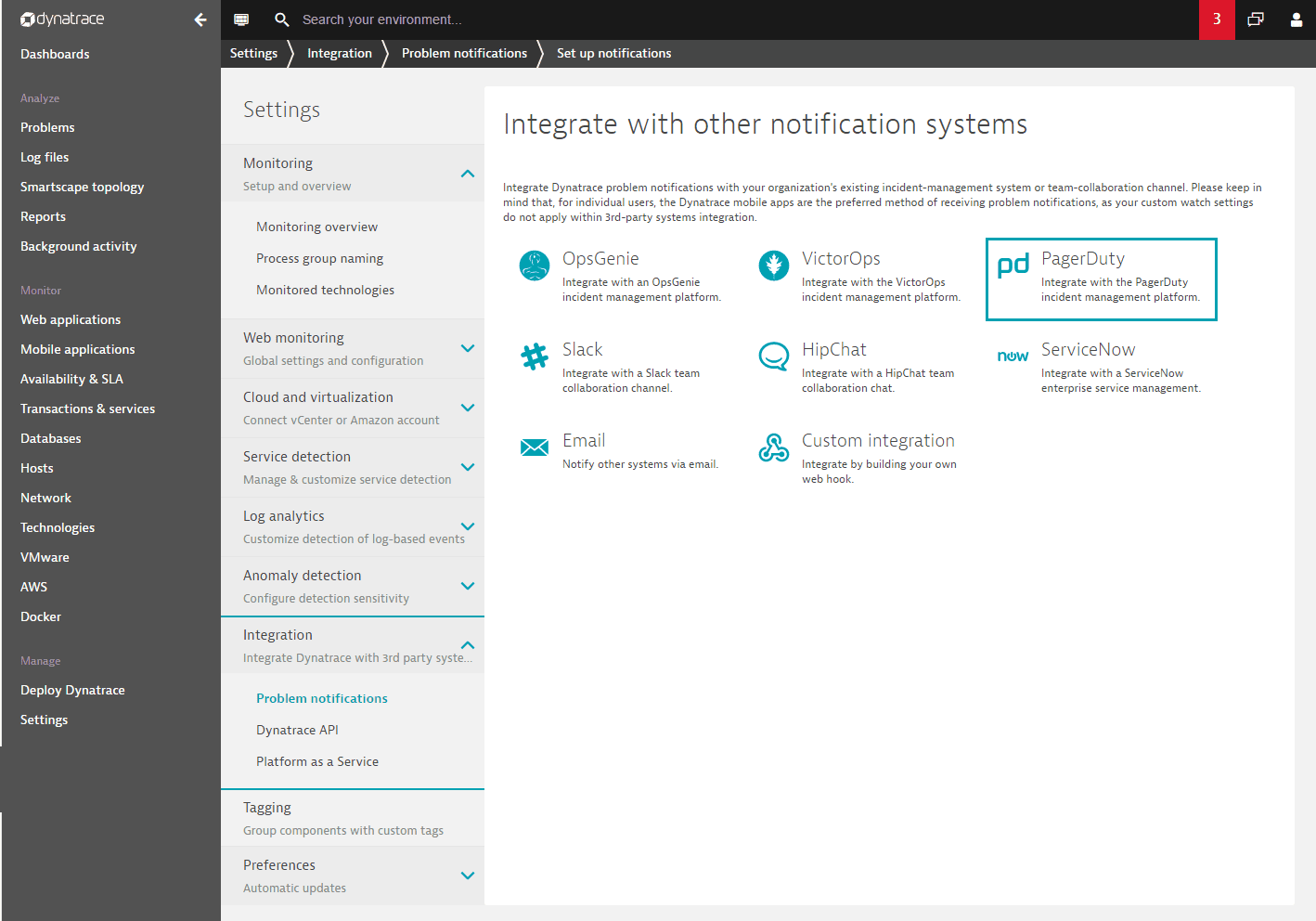 To save you some time entering the PagerDuty authentication key, Dynatrace can automatically connect your PagerDuty environment with Dynatrace. Click the Alert with PagerDuty button and follow the PagerDuty steps to connect your PagerDuty account with Dynatrace, as shown below: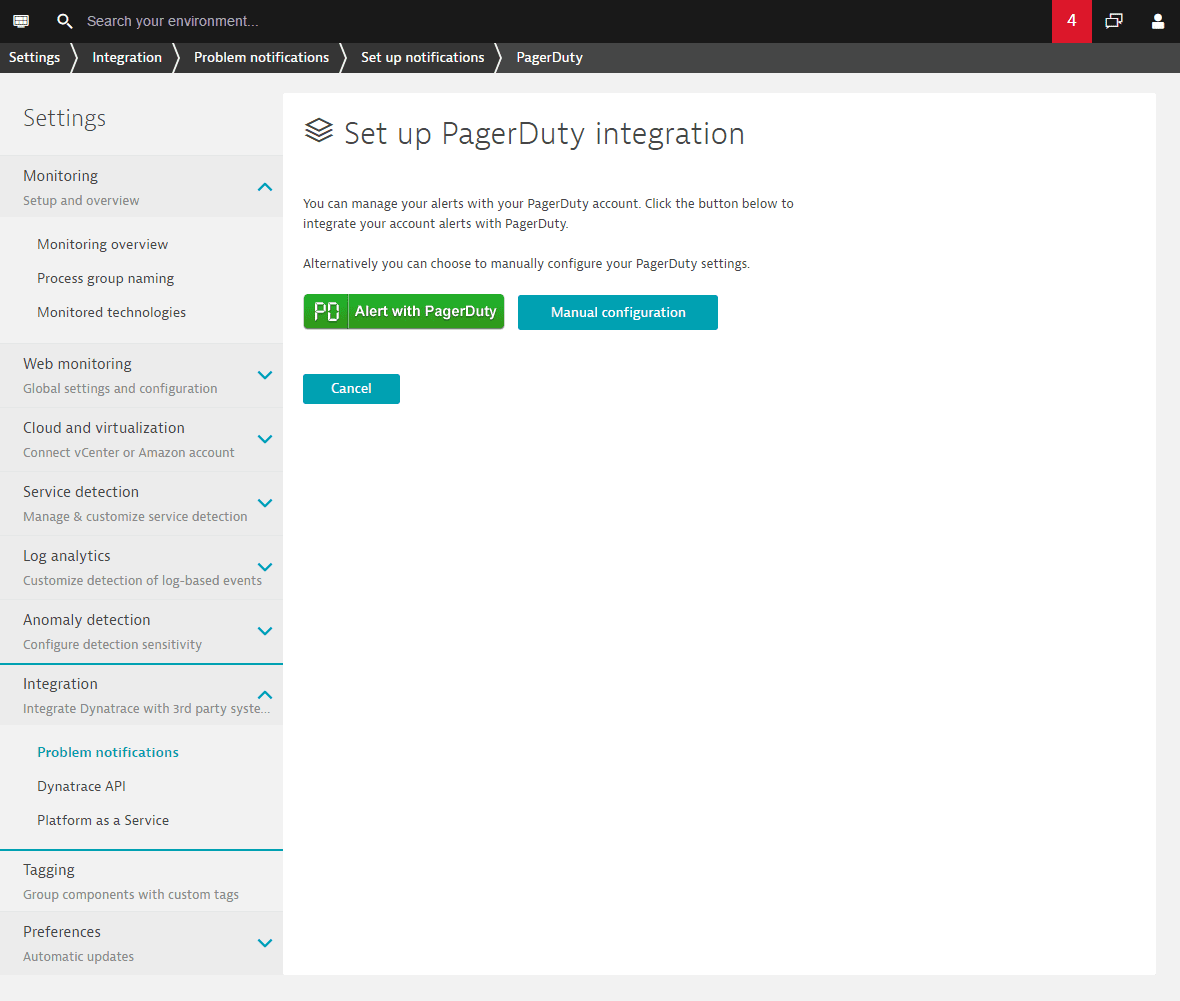 The Set up PagerDuty integration page is displayed.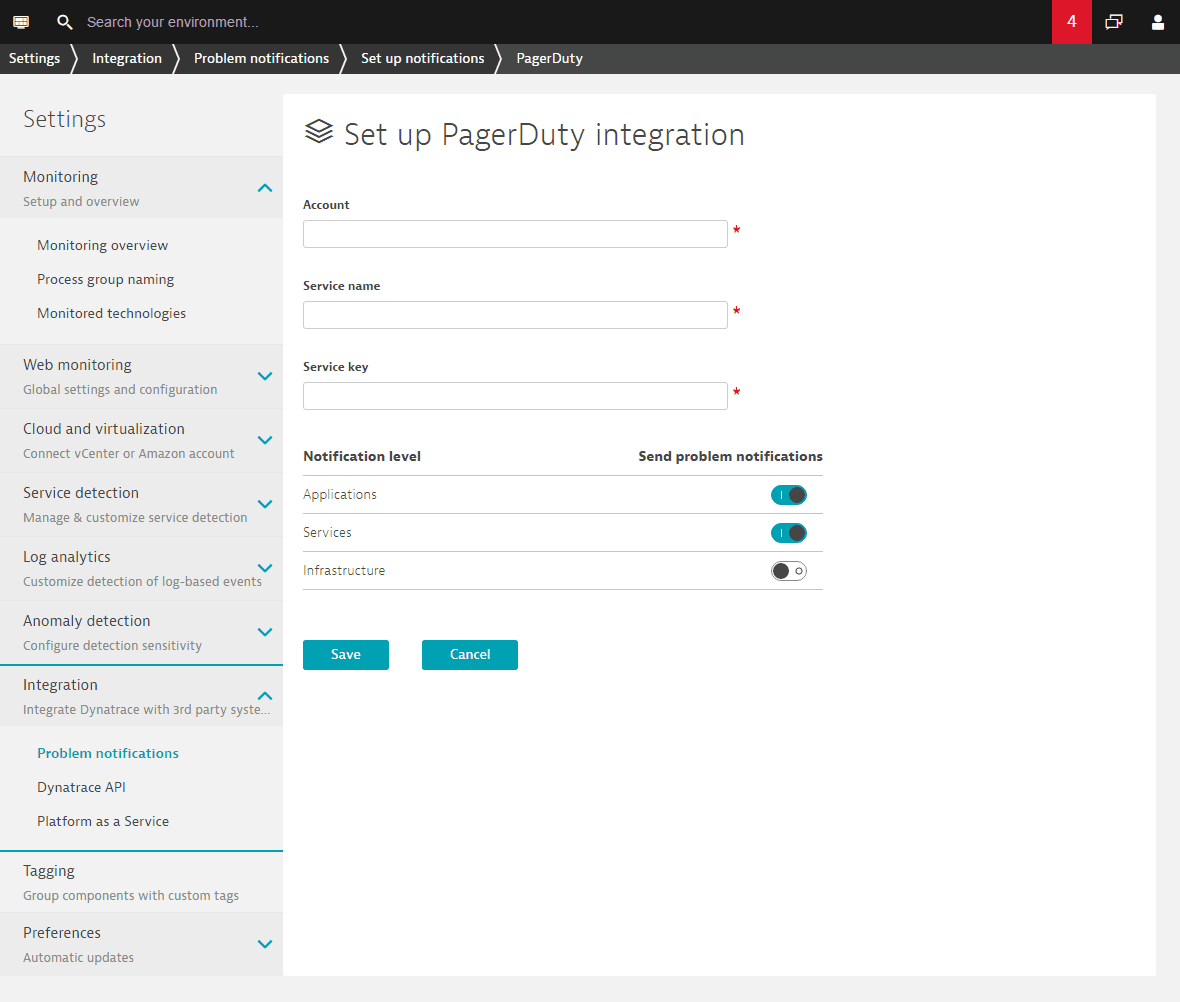 Enter the following information
Account Your PagerDuty account identifier.
Service name Enter 'Dynatrace' as the target service name.
Service key
Insert your auto-generated PagerDuty service key here.
Finalize and save.
Use the Notification level switches to control the types of problem notifications that are sent to the target system (problems with Applications, Services, and/or Infrastructure).