z/OS
Dynatrace supports the installation of code modules for CICS, IMS, and Java on z/OS to achieve seamless observability for IBM Z mainframes with trace and metric insights. These code modules interact with the Dynatrace z/OS Data Collection subsystem (zDC) and the zRemote module to process observability data efficiently.
Architecture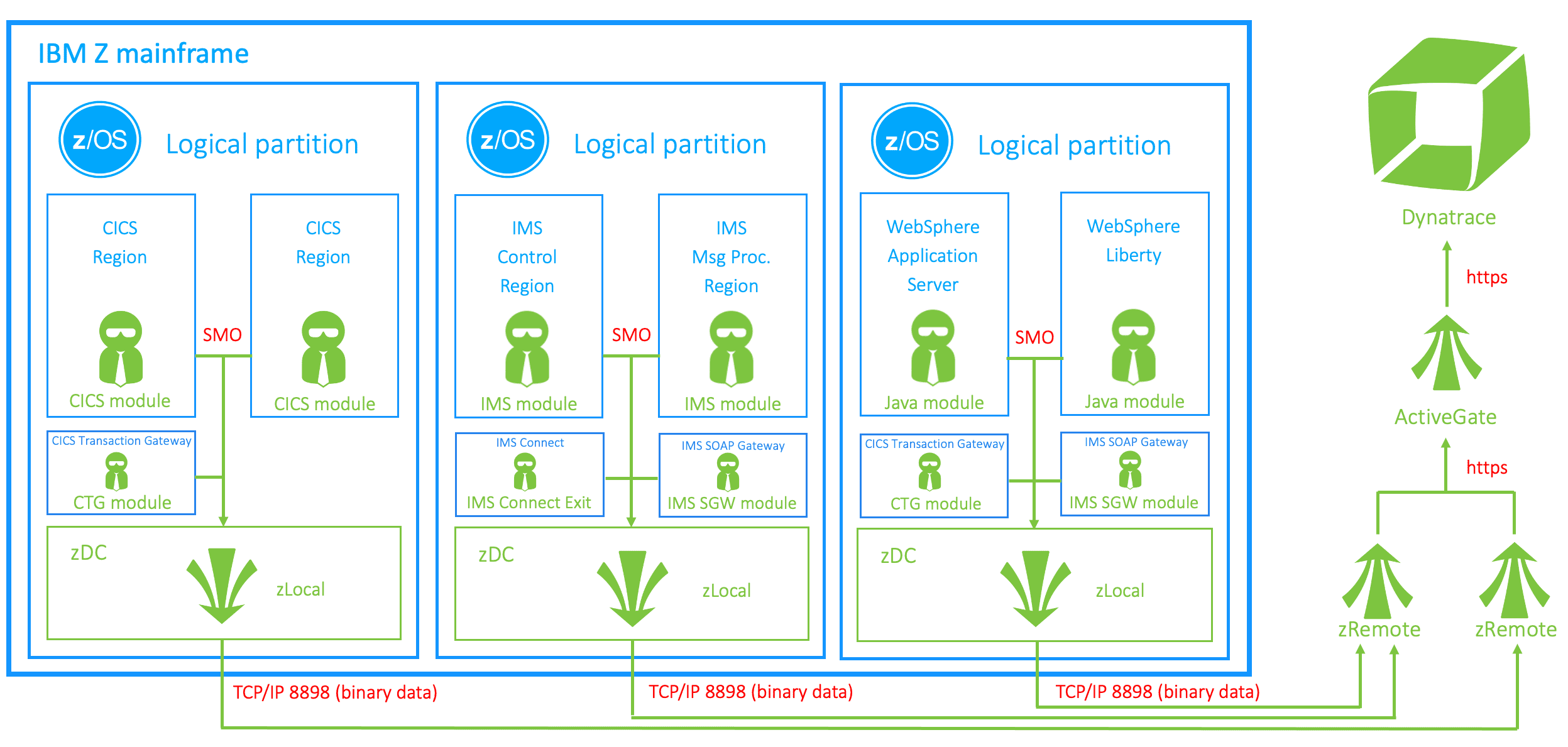 The zDC subsystem controls communication between the code modules and the zLocal. The zLocal, hosted in the z/OS Unix environment, runs as part of zDC. It handles the TCP/IP connection and transfers binary data from the code modules to the zRemote module.
The zRemote processes binary data received from the code modules and relays aggregated data to a Dynatrace ActiveGate. The zRemote can run in a Windows or Linux environment and thereby offloads much of the processing from the code modules incurred in instrumenting subsystems and applications.
To get started, see z/OS installation overview.
FAQ