Diagnostic archives for Managed installations
For each Dynatrace Managed license, we provide a downloadable cluster log and configuration file (ZIP archive). The package contains configuration and log files from all installed Cluster ActiveGates and components of every single cluster node, including audit log files. This enables easier troubleshooting, proactive health checks, and support-related information that may be requested by Dynatrace Support or Dynatrace ONE. Therefore, whenever you open a support ticket in Jira, please also include the support archive for the cluster.
To download the archive, open the browse (…) button in the upper-right corner of the CMC Home page and select Download support archive.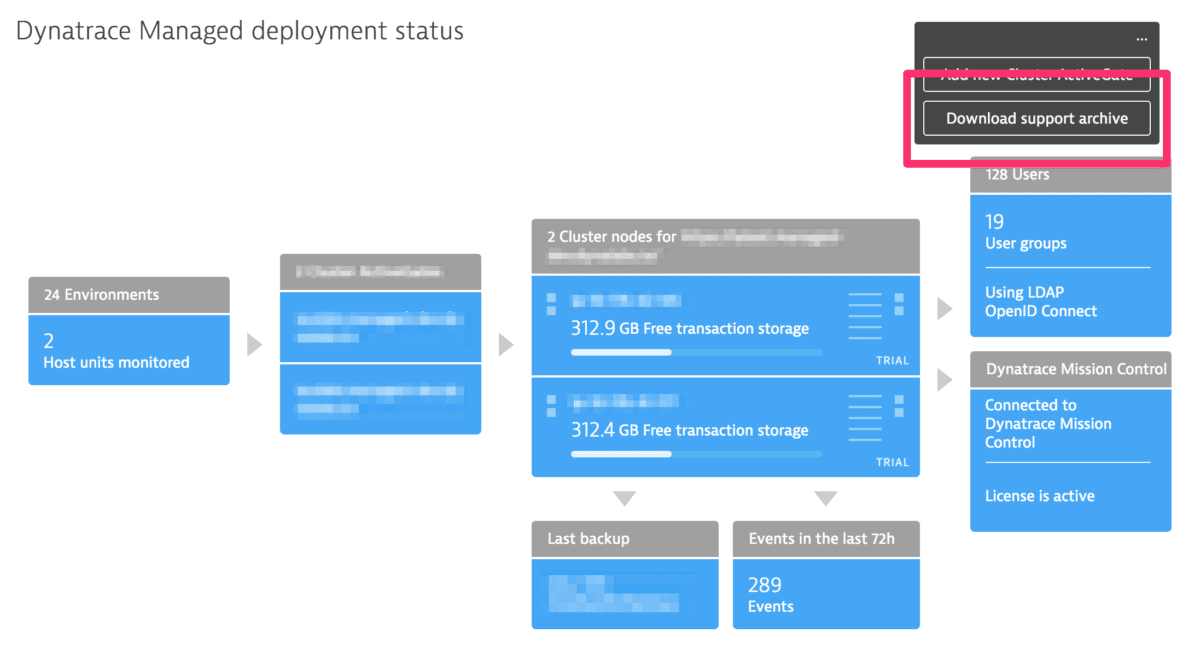 Note: We limit log file storage to the last 60 days to prevent archives from growing too large. Depending on the size of your cluster, these archives can consume up to a few GB of uncompressed storage.