How do I investigate infrastructure problems?
Dynatrace monitors the following components for all detected hosts in your environment, both virtual and physical:
CPU
Memory
Disk (storage I/O)
NIC (network)
When Dynatrace discovers a problem with one of your hosts, an alert is displayed on the Problems tile on your home dashboard.

Click the Problems tile to go to the Problems feed, which lists all the performance-related problems that have recently been detected in your environment.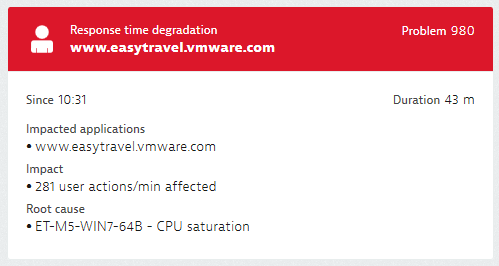 Click a Problem card to begin root-cause analysis. For details, see Root cause analysis of infrastructure issues.