How do I adjust anomaly detection for infrastructure components?
Dynatrace automatically detects infrastructure-related performance anomalies such as high CPU saturation, memory outages, and low disk-space conditions across both physical and virtual infrastructure components. Go to Settings > Anomaly detection > Infrastructure to configure detection sensitivity, set alert thresholds, or disable alerting for issues within infrastructure components.
Anomaly detection can be configured for all hosts monitored by OneAgent regardless of their type (for example, EC2, VMware, OpenStack VMs, and physical machines).
For example, to change the threshold setting for CPU saturation globally across all hosts, select based on custom settings from the Detect CPU saturation on host drop list. Then type an appropriate percentage value in the Alert if CPU usage is higher than field. Alerts will then be raised whenever the threshold is breached in 3 of 5 one-minute samples.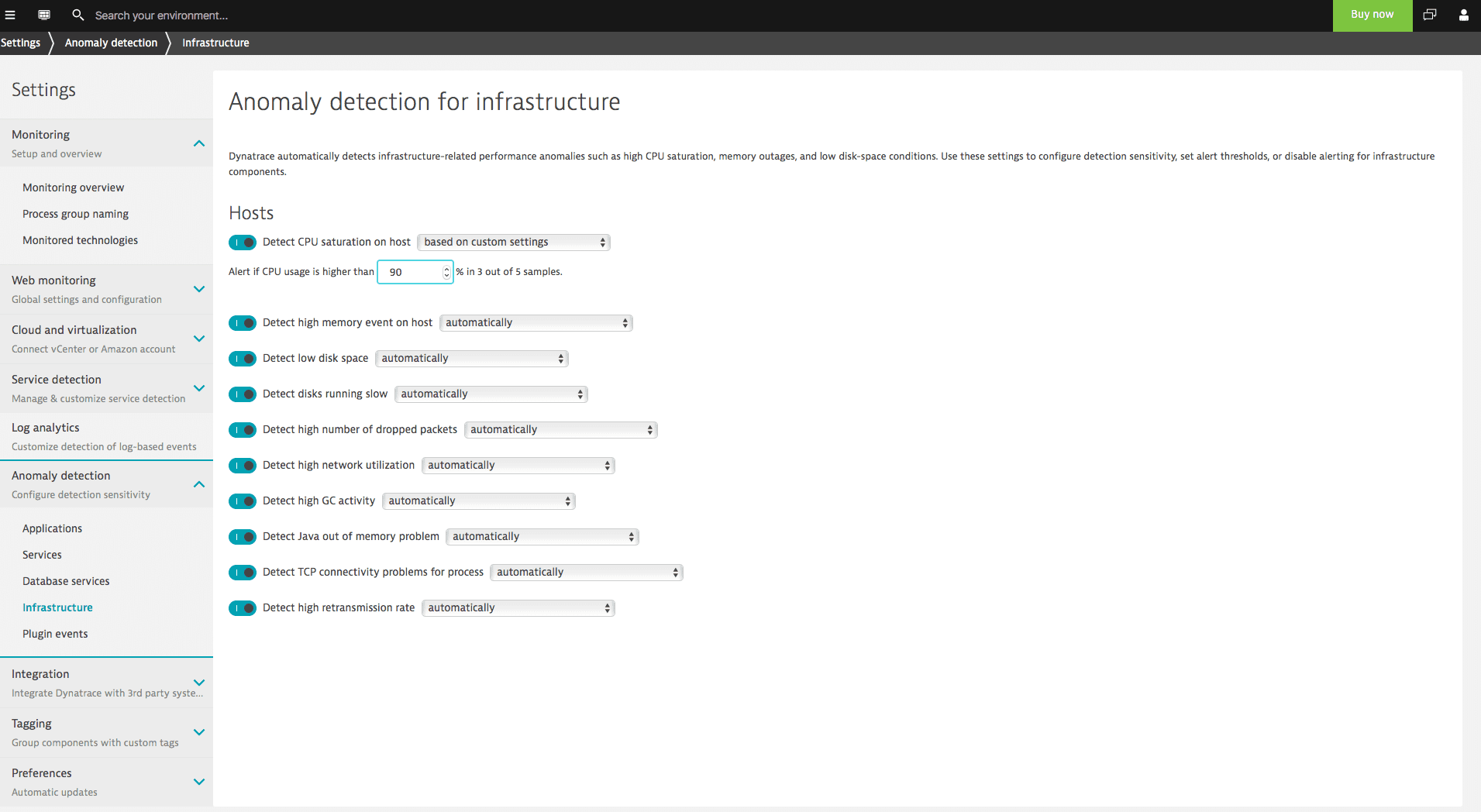 To change threshold settings for specific hosts you must first disable global anomaly detection for all hosts.
Select Hosts from the navigation menu.
Select the host you want to configure.
Click the Edit button.
Click Anomaly detection.
Set the Use global anomaly detection settings switch to the Off position.
Note that here you can also enable/disable detection of availability events for the selected host using the Detect host or monitoring connection problem switch.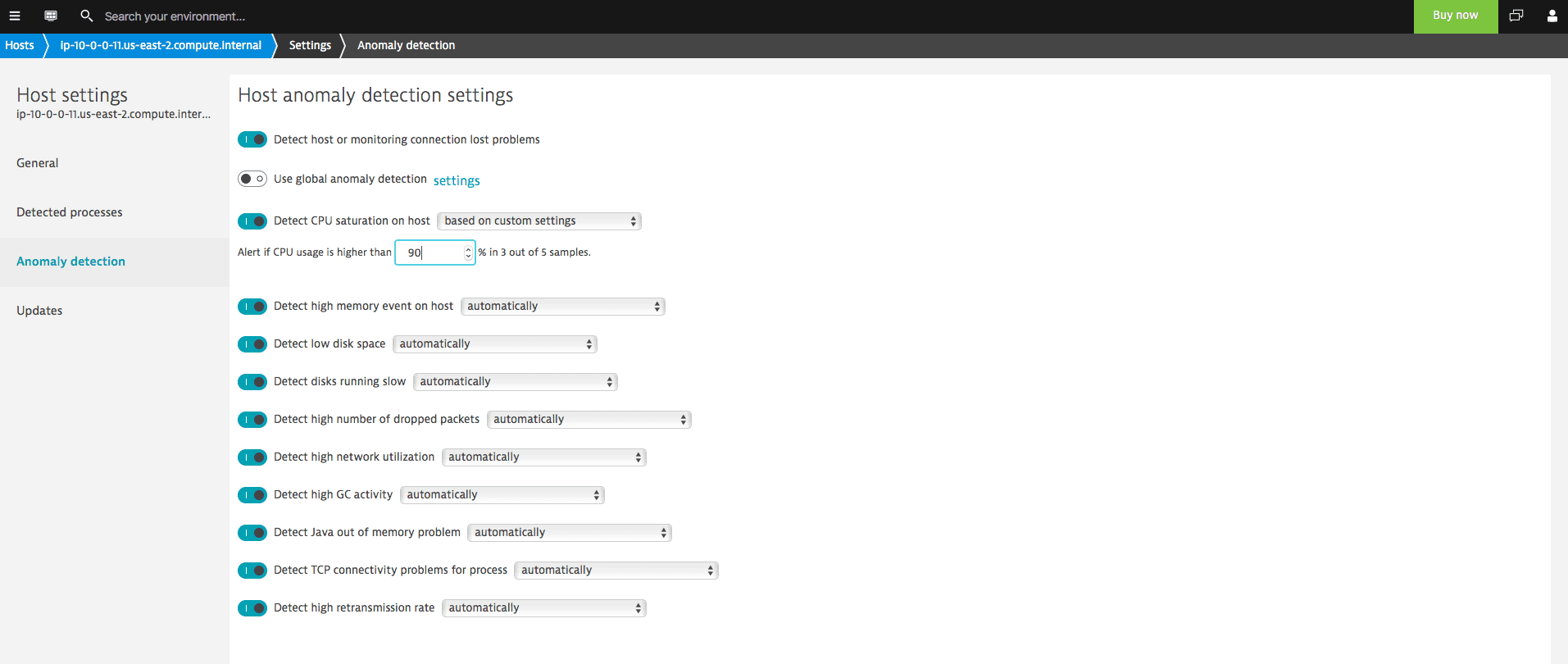 VMware and AWS anomaly detection
For VMware, detection settings are available for ESXi hosts, storage devices, datastores, and more. For Amazon Web Services EC2, settings are available for Relational Database Service (RDS), Elastic Load Balancing (ELB), and more.