Log analysis with PurePath® technology
OneAgent version 1.231+
Logs are often a crucial component for understanding the behavior of your environment. Use the log enrichment to view related long entries right in the distributed traces view and enhance your analysis capabilities. By combining logs with distributed traces, you can check log records in the full context of a transaction. Automatic contextualization of log data works out of the box for popular languages like Java, .NET, Node.js, Go, and PHP, as well as for NGINX and Apache web servers.
Logs with traces
With logs available for individual services over the flow of the transaction, you can trace user interaction with your application via log records. To view logs related to an individual transaction, navigate to the trace you want to analyze and select the Logs tab.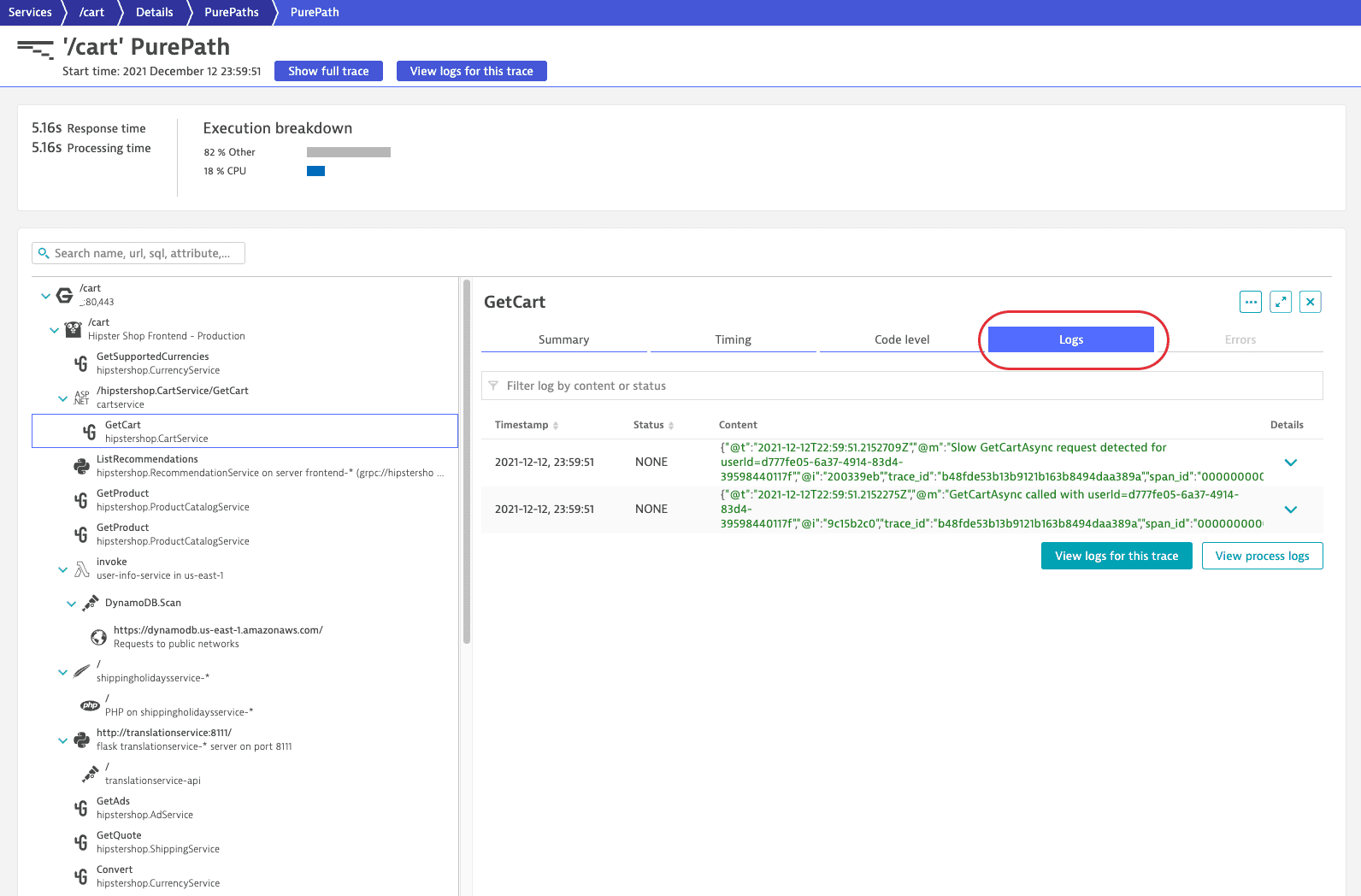 You can also view all logs related to the trace in the Log viewer. To open it, select View logs for this trace.
Use cases
Walk through these examples of problems to see how logs can enhance your distributed traces analysis.
FAQ