Dynatrace Hub
Latest Dynatrace
Unlock the full potential of Dynatrace by finding, activating, and running apps and extensions that address your specific observability needs.
Dynatrace Hub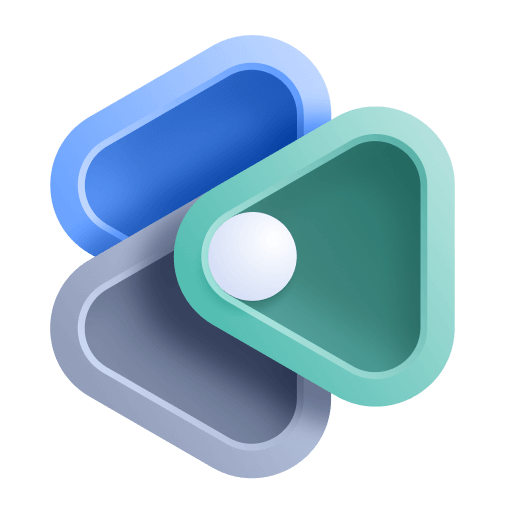 is the central place to explore and activate all capabilities of Dynatrace. You can find solutions to monitor your environment, analyze your observability data to get insights and automate problem resolution based on your insights. You stay up to date with recent additions to the Dynatrace Platform. You can easily install applications and extensions with one click via Dynatrace Hub and benefit from continuous updates. You can manage your apps to stay in control.
Browse all the capabilities of the Dynatrace Platform
Keep up to date with the recent additions to the Dynatrace Platform
Find the solution to your monitoring problem
Easy one-click installation of apps and extensions
Get continuous updates to receive the latest features
Manage your apps
Where can I find it?
You can access the Dynatrace Hub via search in Launcher.
Search for "Hub" and open the Dynatrace Hub app.
Alternatively, you can select the Hub app in the What's new section on the Launcher.
What is listed on the Hub?
As a rule of thumb, the Hub lists any technology that is officially supported by Dynatrace like:
OneAgent out of the box supported technologies
Supported Open Observability Frameworks
Dynatrace built extensions
Dynatrace built apps based on the AppEngine
Apps versus Extensions
Apps
Compared to other Dynatrace platform functionality, Dynatrace apps are smaller, self-contained, and focused on specific use cases. But a Dynatrace app is not an isolated application: the Dynatrace platform implements an intent concept that allows interoperability between Dynatrace apps.
For more information, see AppEngine.
Extensions
With Extensions 2.0 you can declaratively bring metrics into Dynatrace that feed platform analytics and monitoring capabilities. Dynatrace links your data in a meaningful way so you can explore it, build instrumentation, and set up alerting.
You can configure your extensions with the Extension classic app.
For more information, see Extension 2.0..
Discover
You can browse through all the Hub listings using provided categories.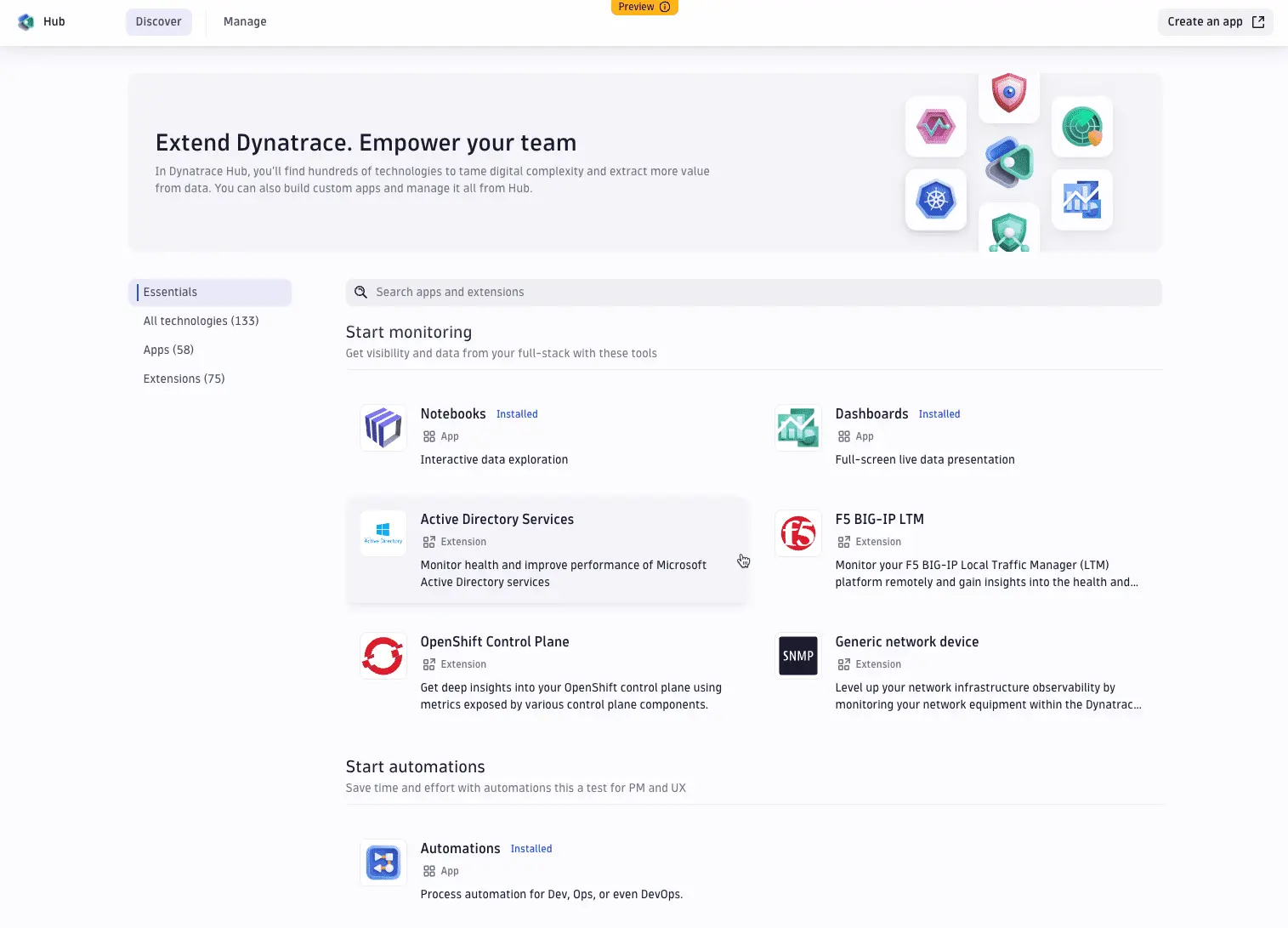 If you have a specific problem in mind, you can search the Hub listings and filter your results.
Once you find an interesting listing, select it to get more information like screenshots, getting started and comaptibility details.
For apps, you can install the app on your environment available for all users.
Manage
Dynatrace Hub gives you full control over apps installed in your environment.

Filter
You can filter the list for custom apps (provided by you) and apps (provided by Dynatrace Hub).
Get information
You can click the app icon to proceed to the detail page including release notes and further information.
Update
If there is an update available, you can install it via the update button.
Automatic updates
Apps that are provided by Dynatrace out of the box are updated automatically. You can manually update apps that you installed via the Dynatrace Hub.
Uninstall
If you decide to stop using an application, you can uninstall an app via the uninstall action available in the 3-dot menu.