How do I share a custom dashboard?
To share a custom dashboard with a team member
Select Dashboards from the navigation menu.
Select the dashboard you want to share.
Click the Browse (...) button in the upper-right corner of the dashboard.
Select Share dashboard.
Click Copy to copy the dashboard link to your clipboard.
Share the link with team members who are logged into their own Dynatrace accounts within the same Dynatrace environment.
Note: Dashboards can't be shared publicly or with team members who don't have permission to access the related Dynatrace environment.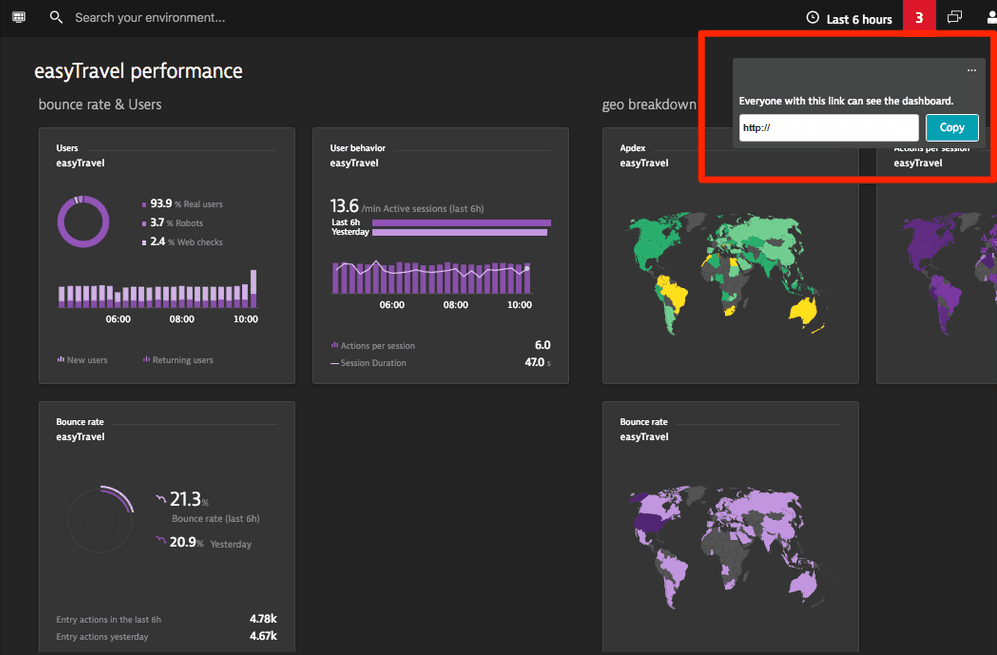 Only dashboard owners can modify and delete dashboards, so you don't have to worry about other team members changing your shared dashboards.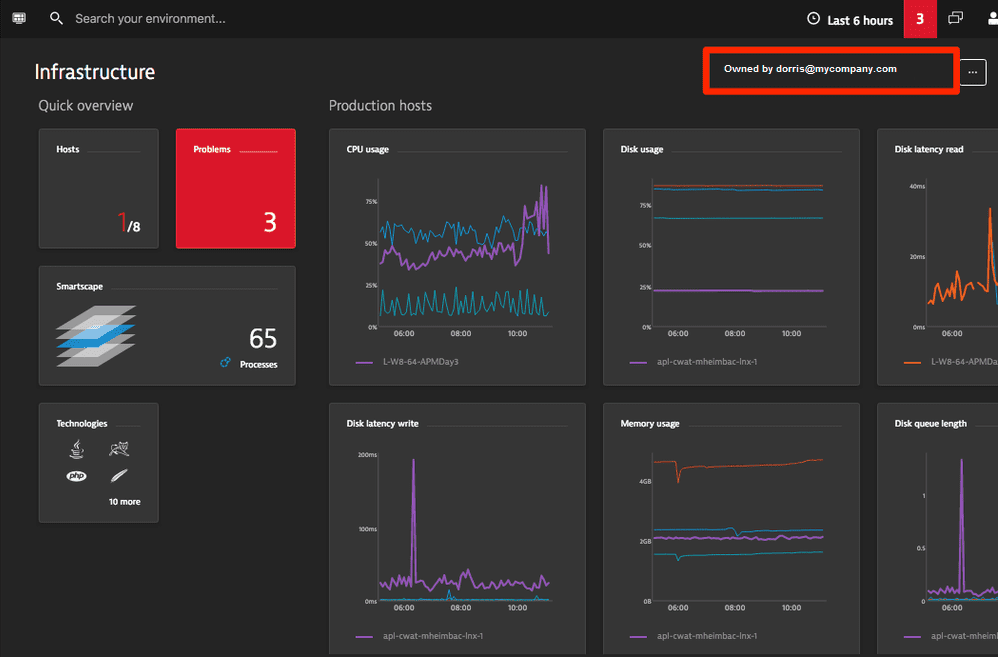 Clone a dashboard
Team members only have read access to your shared dashboards. This enables them to clone your dashboards, but not edit them. When you receive a custom dashboard that you want to modify, begin by cloning the dashboard. As the owner of a cloned dashboard, you can modify the dashboard as required.