Where can I view host performance measures?
Host performance is tracked across multiple Dynatrace pages, beginning with high-level health metrics on the home dashboard and extending down to dedicated pages for each of your hosts.
Viewing individual host performance pages
Click the Hosts tile on your home dashboard to view the Hosts page—a list of all the hosts detected in your environment.

Click the Hosts tile on the home dashboard to view the Hosts page. The Hosts page lists all the machines (both physical and virtual) in your environment that have Dynatrace OneAgent installed on them. Click a host to go to that host's dedicated Host page where you can view all available metrics for the host.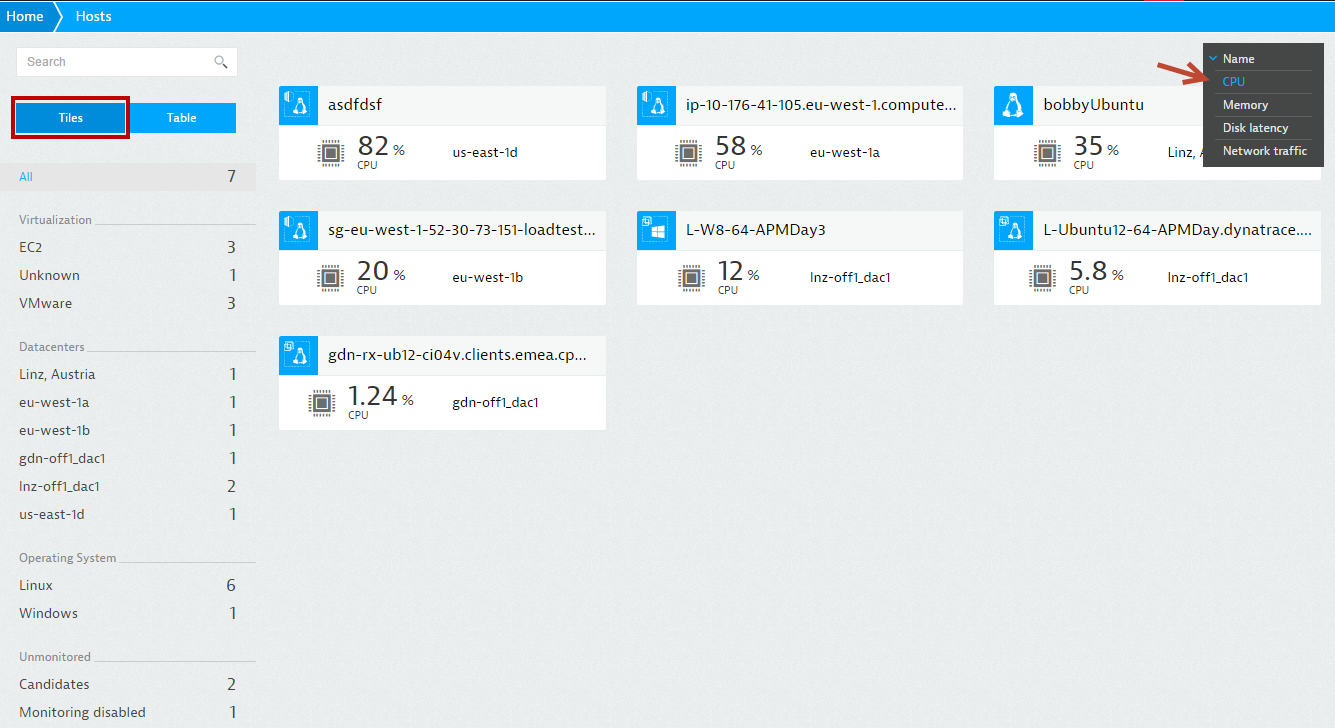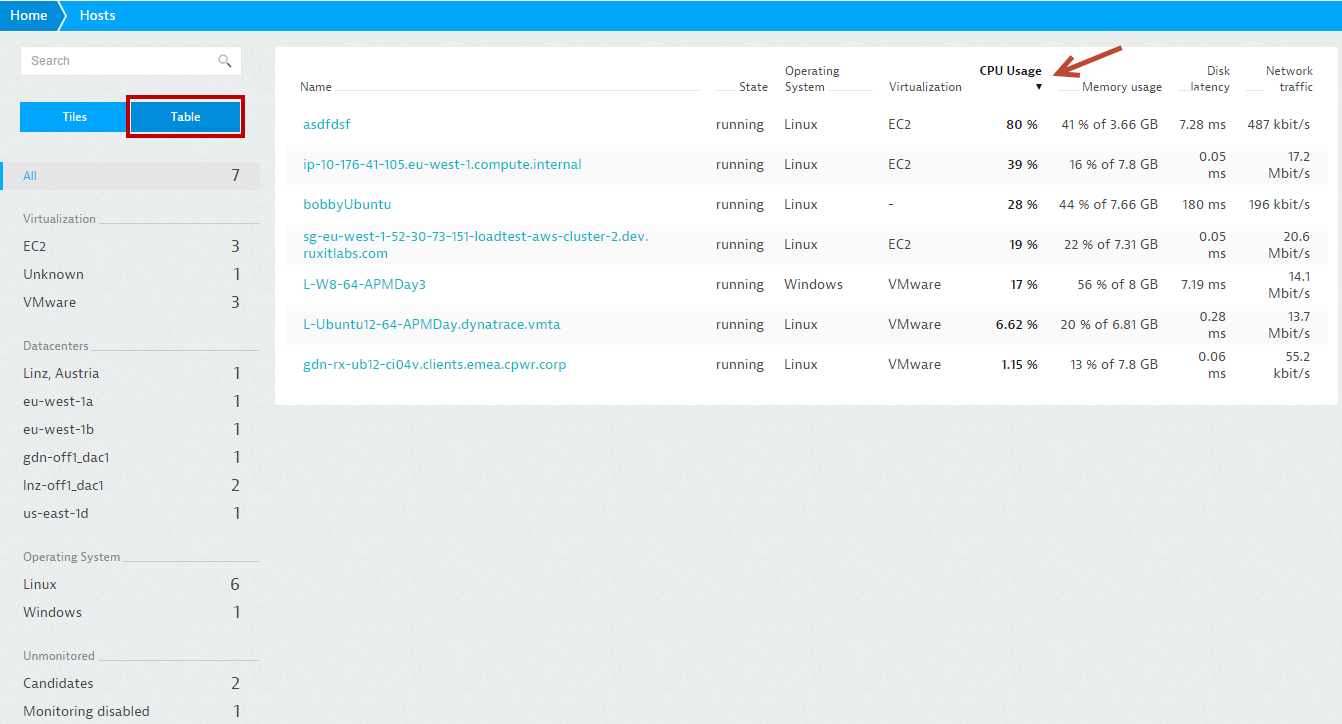 What's included on individual host pages?
Each Host page details the health of the hardware resources that the selected host relies on. Click one of the four health statistics (CPU, Memory, Disk, or NIC) to view details of the metrics that contribute to each measurement.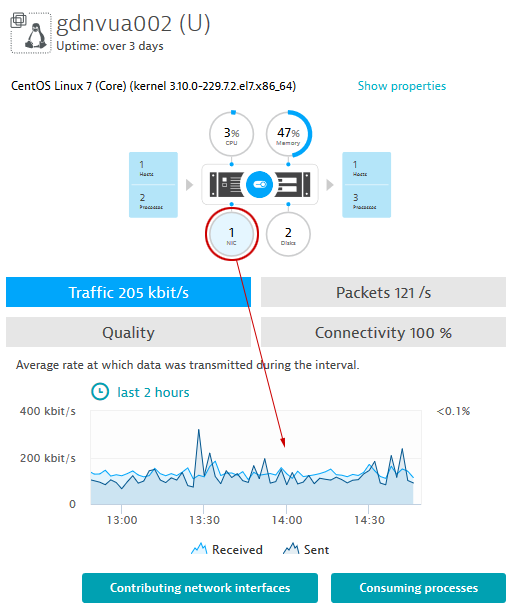 Digging deep into performance factors
On each Host page you'll find one or more buttons directing you to pages that show you the details of the specific components that contribute to the selected host health statistic (Contributing processes, Contributing disks, or Contributing network interfaces).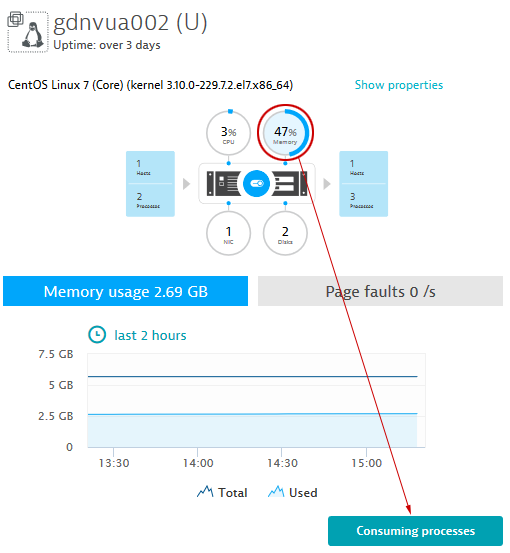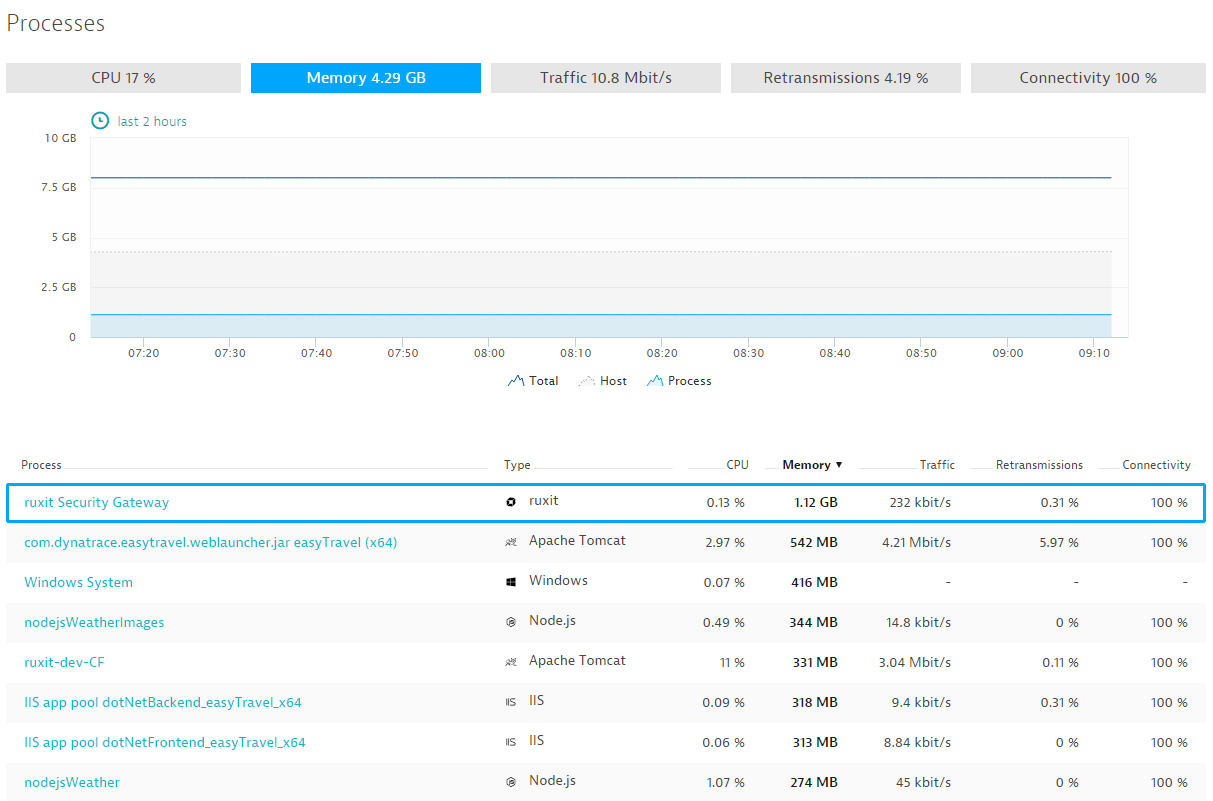 Click a specific component process to view the performance metrics that Dynatrace captured for that component.