Free tier of Log Analytics
The Dynatrace log viewer is included in your host unit price free of charge. Dynatrace accesses and analyzes all logs that are stored on monitored host disks. This means that there are limitations to the log content that Dynatrace has access to:
Log files are available for analysis only as long as they are stored on a host that is actively monitored by Dynatrace.
A maximum of 7 days of log history can be analyzed.
Log-analysis queries can be run on a maximum of:

20 log files
500 MB total log(s) size (when a single log file is selected, the most recent 500 MB is analyzed)

A maximum of five log-content pattern definitions can be defined and saved. Pattern definitions are used to automatically scan logs for events that should trigger the creation of new problems to be tracked and analyzed by Dynatrace.
No access to the Log Analytics API is provided.
You can only select logs, select a time frame, and search for text patterns within the selected log files.
Automatic parsing and result filtering isn't available.
Upgrade
The above limitations are removed once you upgrade Log Analytics.
Access log analytics
To access the Log viewer, open the left-hand navigation menu and select Log files.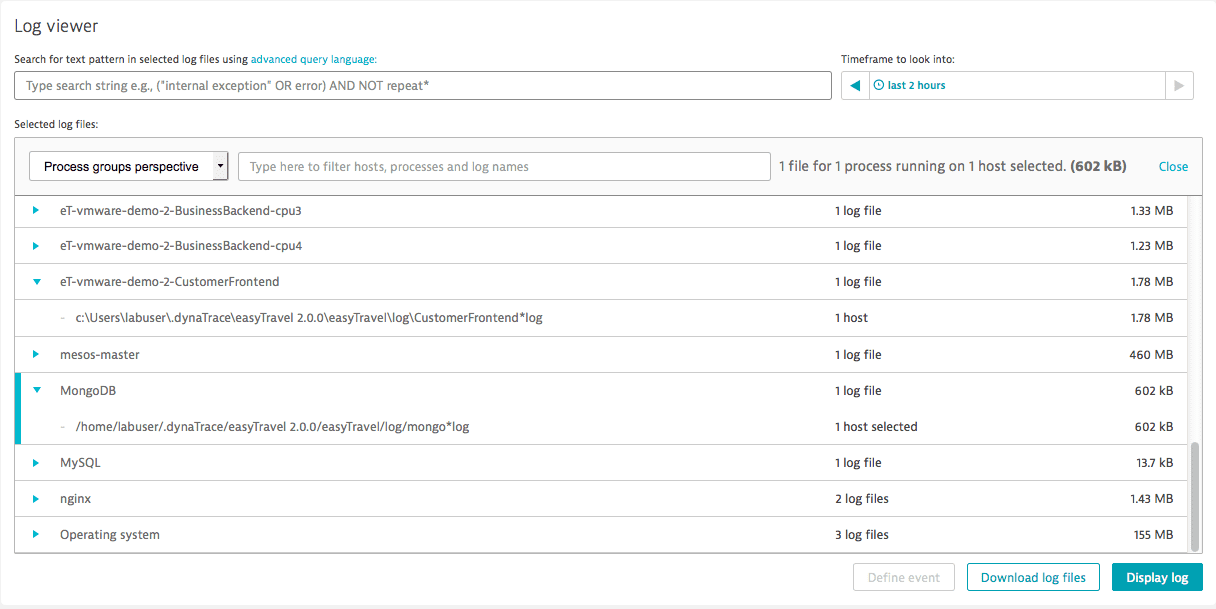 To browse the logs of selected process, it's easiest to use the log files list on individual Process pages. Note in the example below that the 'couchDB_ET' Process page displays two related log files. Clicking one of these opens the Log viewer with that log pre-selected.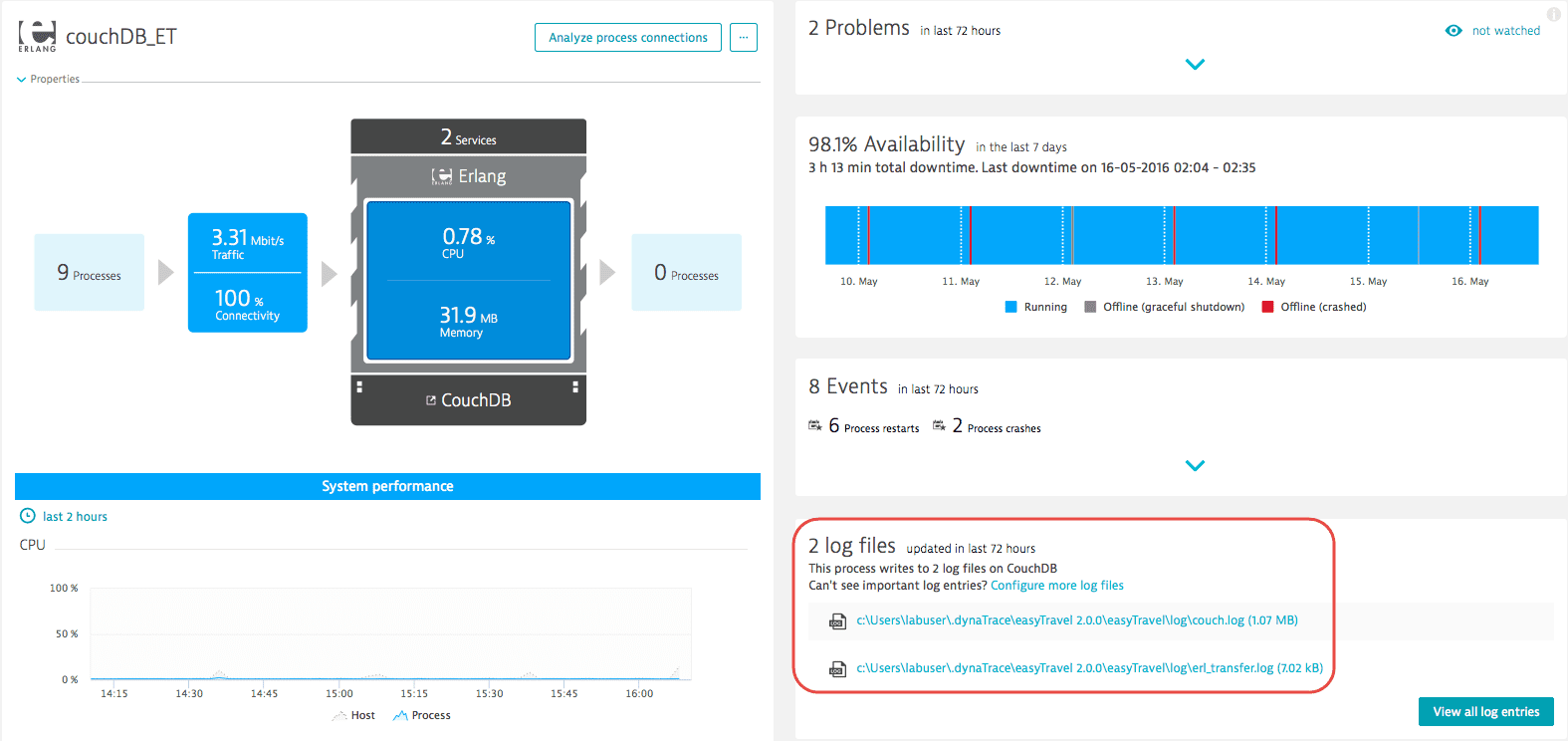 Upgrade Log Analytics
If you currently only have access to the limited free tier of Log Analytics
Select Log files from the navigation menu.
Click Upgrade Log Analytics to access the setup page.
Set the desired log-file retention period and optionally specify which logs you want to store in central log disk storage.
Review your estimated log storage usage (this is calculated for you automatically).
Click Upgrade Log Analytics.
Once you've upgraded Log Analytics, you can stream log data from all your hosts to Dynatrace Server in the AWS cloud (Dynatrace SaaS) or NFS disks (Dynatrace Managed).
Log storage quota
You need to have your log storage quota set up by the Dynatrace Sales team prior to upgrading Log Analytics. If you've not yet done this, contact our Sales team directly, or use the link on the setup page. Once your storage quota has been set up, you can upgrade Log Analytics.