Your Dynatrace journey begins with Dynatrace OneAgent deployment. Dynatrace OneAgent performs all tasks related to the monitoring of your hosts, processes, applications, infrastructure, and real user experience. You can read about our commitment to monitoring service quality and uptime in Dynatrace SaaS Service Level Agreement.
Before deploying Dynatrace OneAgent, you need to create a Dynatrace account. You must also confirm that your environment is built on technologies supported by Dynatrace.
Create your Dynatrace account
The first thing you need to do is create a Dynatrace account. To do this, visit the Dynatrace web site and click the Free trial button. You'll be prompted to provide an email address, password, contact information, and your region. You'll then arrive at the page shown below.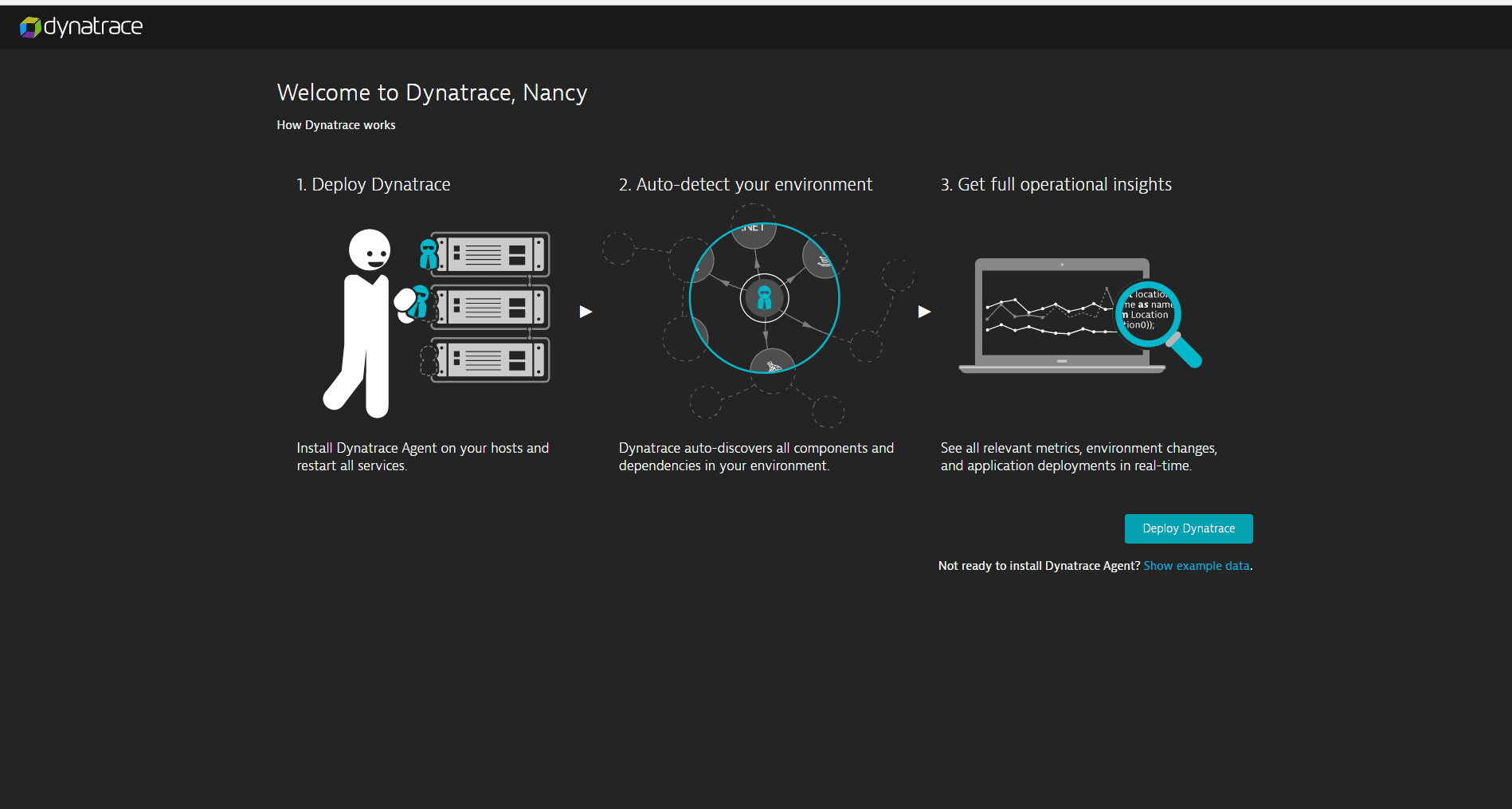 Acquaint yourself with Dynatrace
You now have the option of viewing some sample monitoring data to get a preview of Dynatrace before you install OneAgent. To see the basic Dynatrace dashboard, navigation menu, and tiles, click the View example data link (see image above). You can then click any of the example dashboard tiles (tagged with Example labels) to get a preview of how Dynatrace works.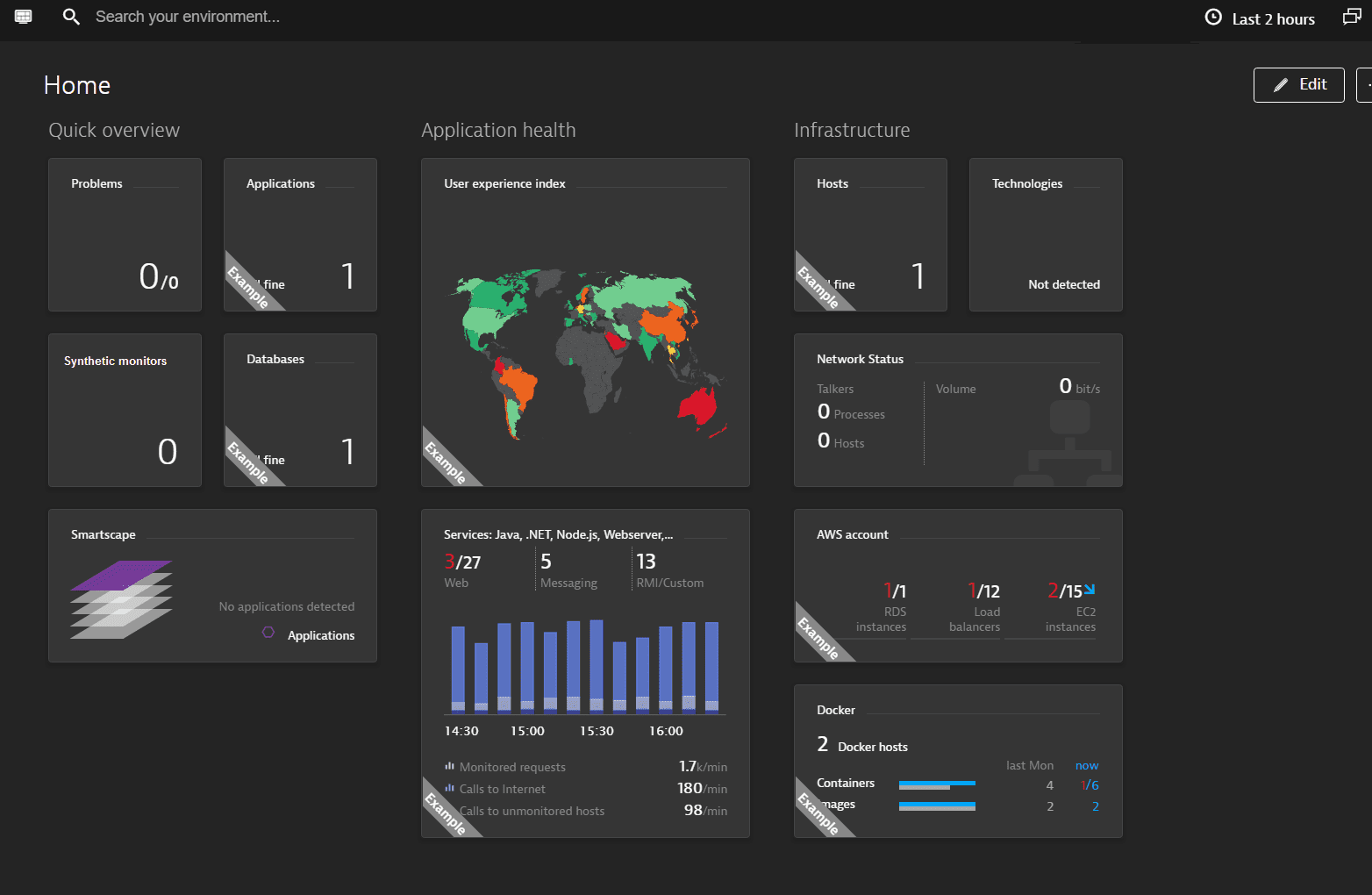 The standard Dynatrace dashboard is what you typically see when you log in to your Dynatrace environment. However, you can easily create your own custom dashboards.
For a short introduction to valuable Dynatrace features, see 4 things you'll absolutely love about Dynatrace.
Deploy Dynatrace OneAgent
To install OneAgent click the Deploy Dynatrace button and then Start installation. The basic installation steps are simple. However, if you have questions, have a look at how do I install OneAgent?
Other deployment options
Installation of OneAgent is the standard deployment option. However, other deployment options are available at the bottom of the Deploy Dynatrace page.
Set up agentless monitoring
Agentless monitoring is appropriate for environments where you can't install OneAgent on your web server. If you do have web server access, it's recommended that you install OneAgent instead.
Set up your synthetic monitor
Synthetic monitors are synthetic (i.e., simulated) user visits through which you can monitor the availability of your application's business-critical workflows.
Set up PaaS integration
Dynatrace can monitor your virtualized components within PaaS platforms such as Azure and Cloud Foundry.
Set up mobile monitoring
You can instrument your mobile application to perform real user monitoring.
Access your Dynatrace environment
You can access your Dynatrace environment anytime by going to Dynatrace website and clicking the Login button in the upper-right corner.