ActiveGate plugins architecture
ActiveGate plugins are executed on an Environment ActiveGate. They connect remotely to a monitored technology and execute every minute.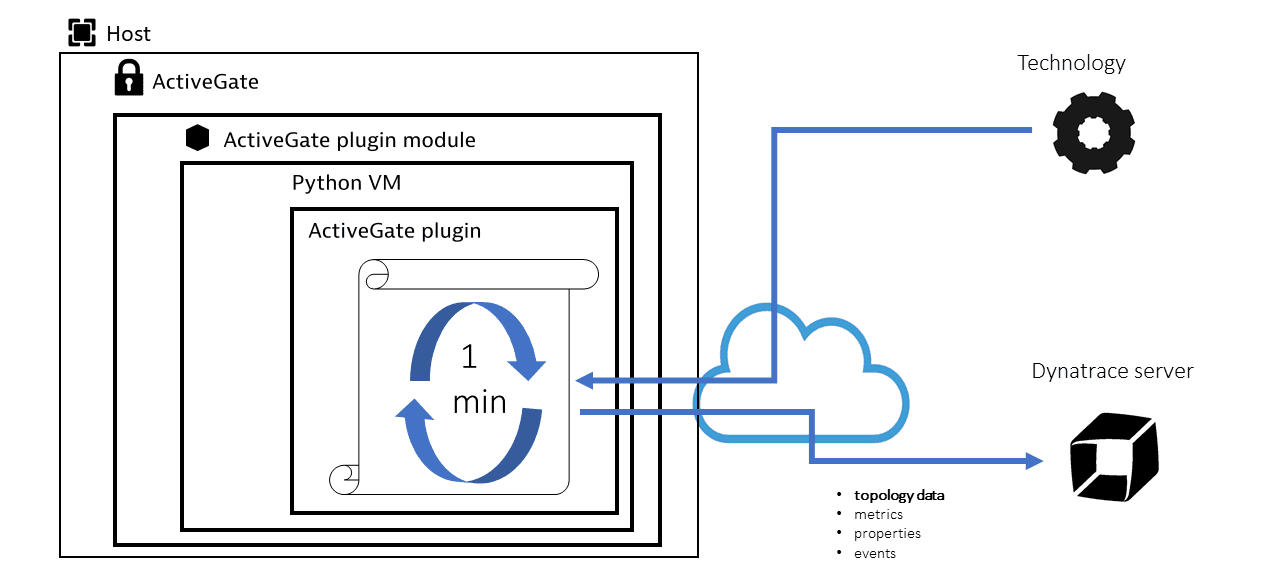 Note:
You need to deploy ActiveGate plugins on the ActiveGate and upload them to the Dynatrace server. Dynatrace doesn't automatically redistribute the plugins between Dynatrace server and ActiveGates.
An ActiveGate plugin consists of two main files, a Python and a JSON file. With JSON, you define how the data is presented in Dynatrace UI. With Python, you can define additional events and create custom properties. For more information, see ActiveGate plugins reference.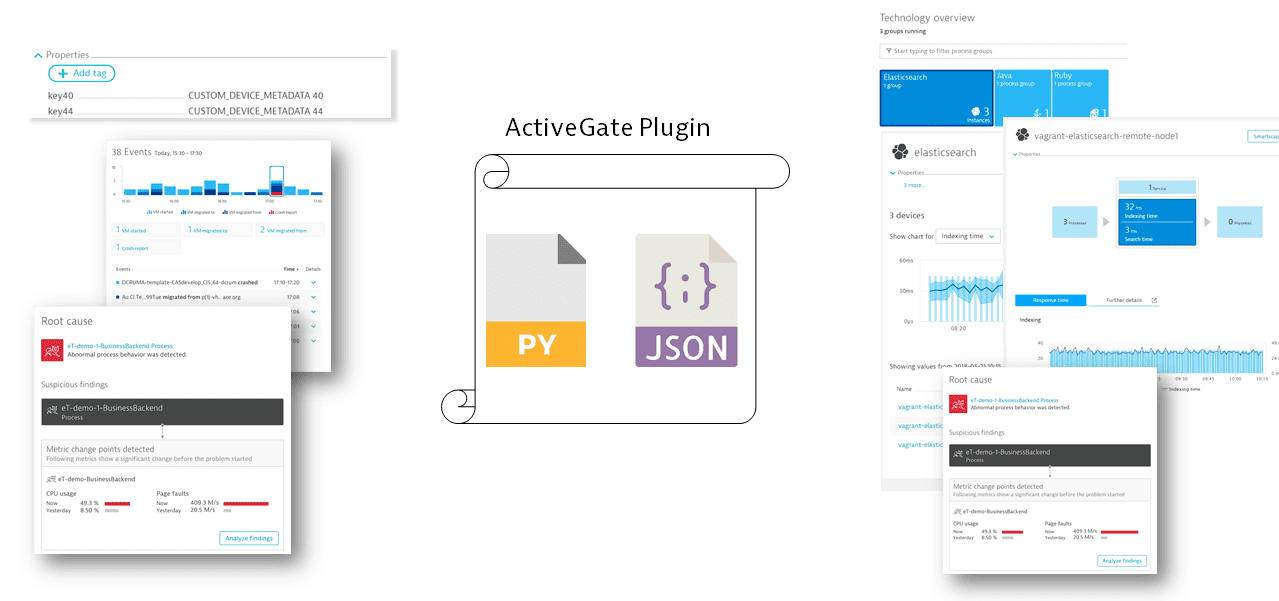 ActiveGate plugins use paid custom metrics. Each customer has 10 free custom metrics per OneAgent instance plus 100. To buy more custom metrics, contact your sales representative.