What do I need to install to monitor virtualized infrastructure?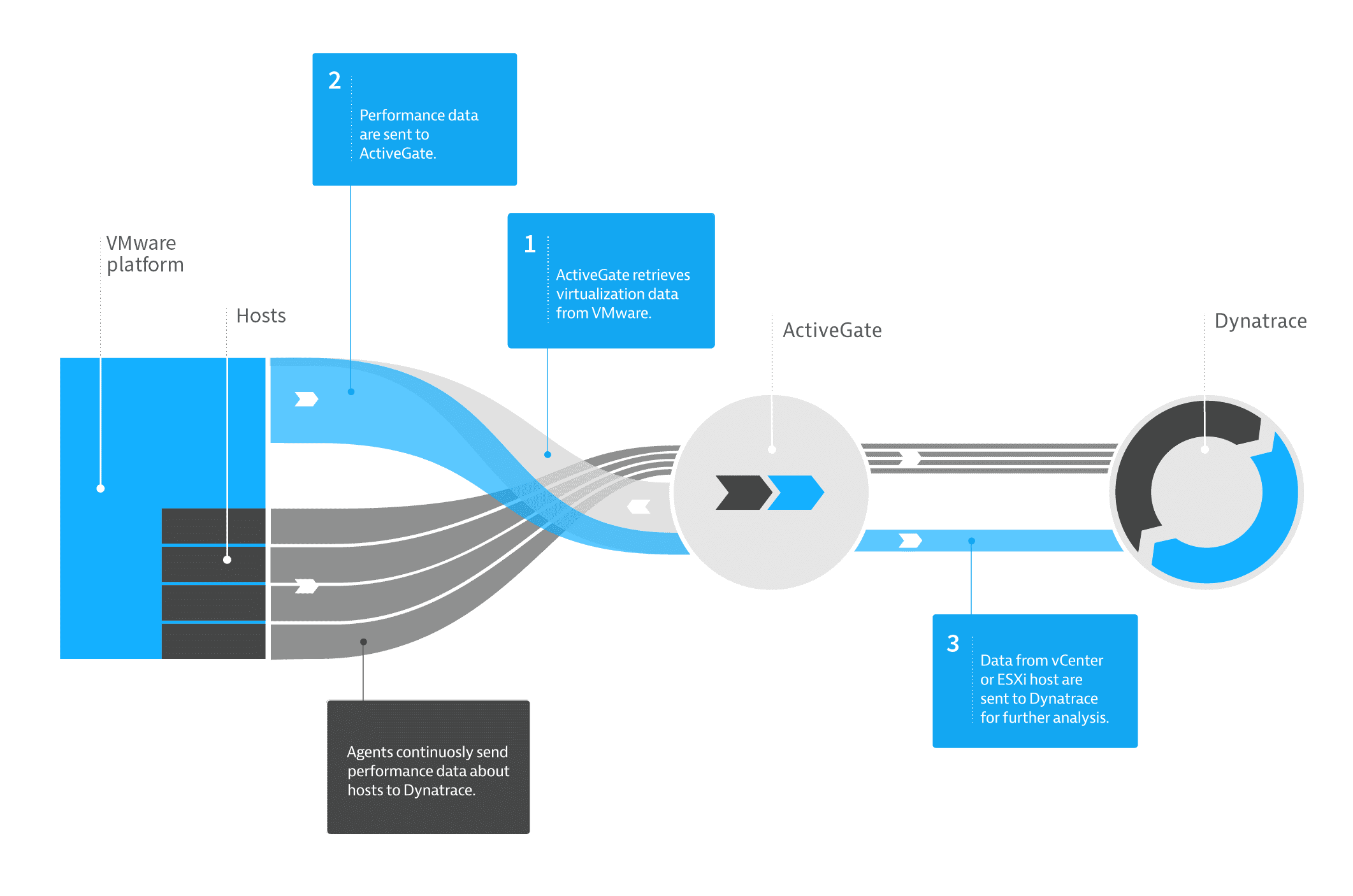 How monitoring data flows from your VMware platform to Dynatrace. As you can see ActiveGate is an important element of the communication. It obtains data from VMware and sends it to Dynatrace. Dynatrace OneAgent installed in each virtual machine provides complementary data about your infrastructure health.
To successfully monitor virtualization you need:
An ActiveGate: For Dynatrace SaaS deployments, Install an Environment ActiveGate in your data center. For Managed deployments, use the Cluster ActiveGate that's installed by your Managed cluster administrator.
OneAgent installed in your virtualized operating system.
ActiveGate polls your VMware platform (vCenter or standalone ESXi hosts) to obtain information about all important resources that an ESXi server provisions to your virtual machines, for example, CPU usage, memory consumption, and datastore-related activity on your VMware platform. We also collect information about events such as virtual machine migrations and newly created machines.
Dynatrace OneAgent includes everything you need to monitor your virtualized operating system. It automatically captures performance information related to CPU, RAM, storage, NICs, and more.
By correlating information obtained from Dynatrace OneAgent and ActiveGate we help you understand the dynamics of your virtual infrastructure and its influence on your server-side services and applications.