How do I configure Azure Monitor?
While Dynatrace provides broad support for Azure Compute Services, including an intuitive, native integration using the Dynatrace VM-Extension or SiteExtension for App Services, the Azure overview page complements application and infrastructure data collected by OneAgent with additional Azure monitoring metrics and metadata from Azure Resource Manager (ARM).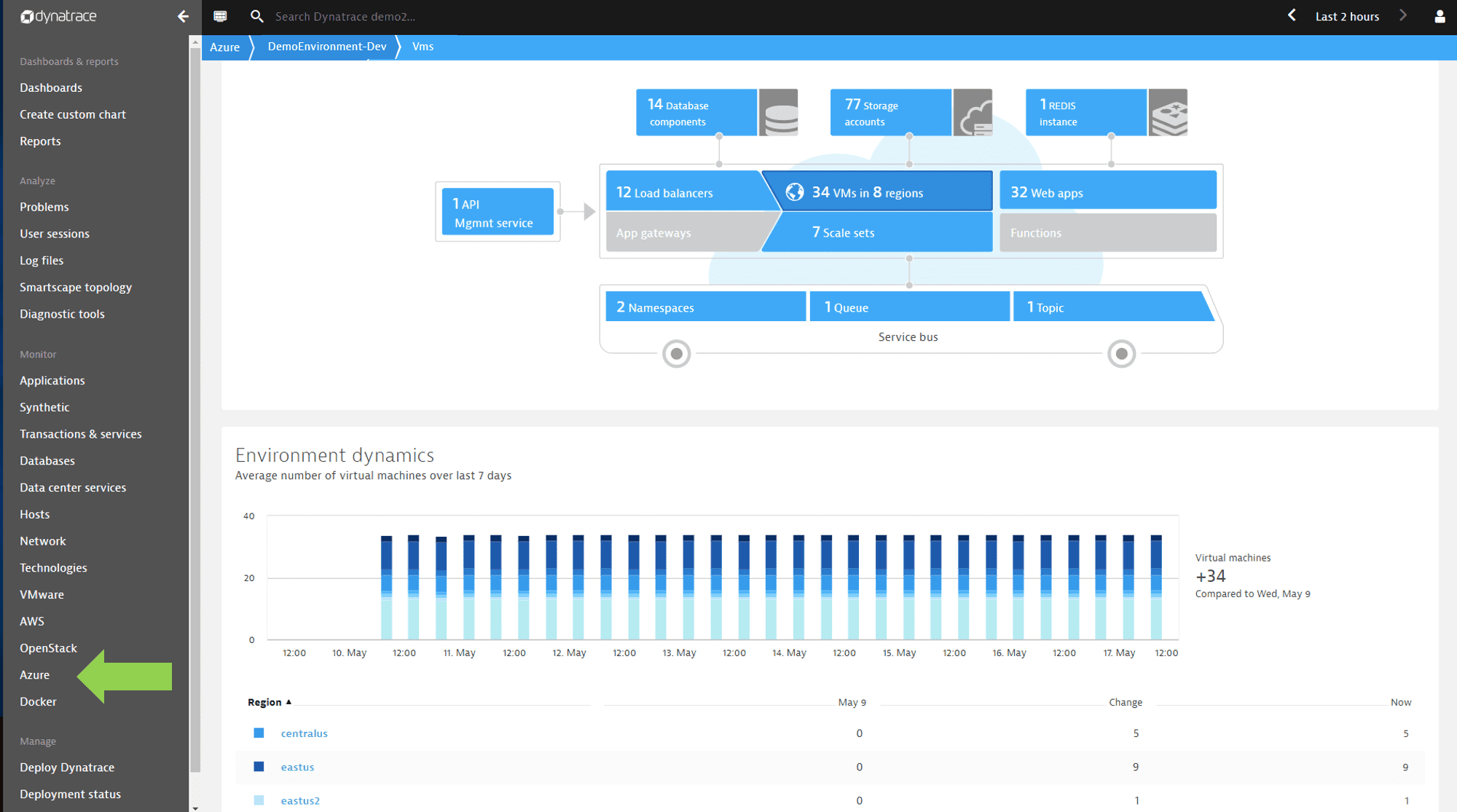 The Azure overview page is currently in beta release.
To learn more about Azure monitoring capabilities in Dynatrace and how to configure your Azure overview page, please see Enhanced Azure service insights.