Dynatrace Portal 2017 May Release Notes
Portal enhancements
This maintenance release of the Dynatrace Portal includes the following enhancements:
Scatter Plot
From the the Raw scatter chart drilldown on the Trend details page:
The chart can be filtered, like the parent Trend details chart.
You can select to display the chart, the tables in the Summary and Details tabs, or both.
You can drill down to an interactive chart of the raw scatter data.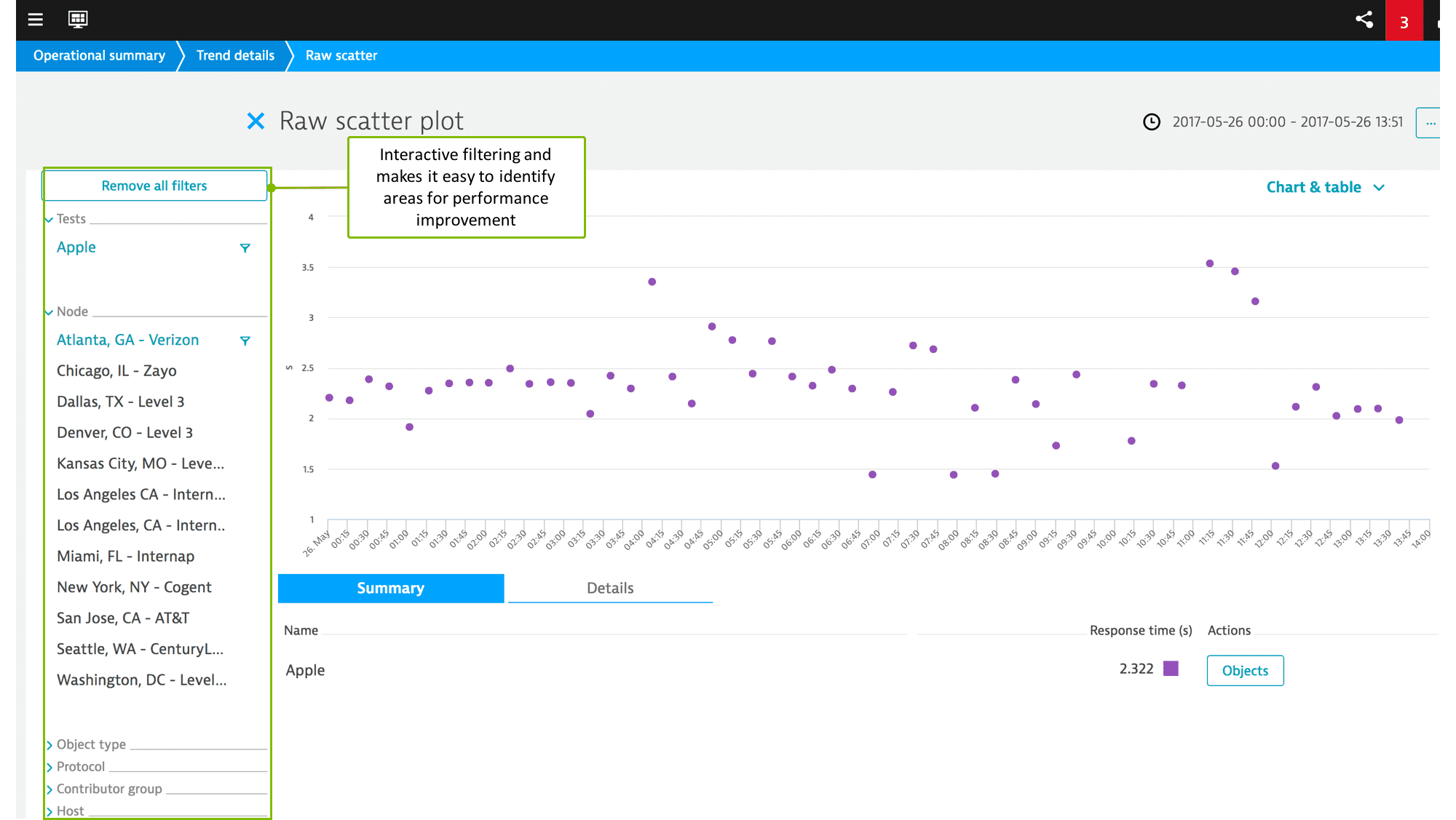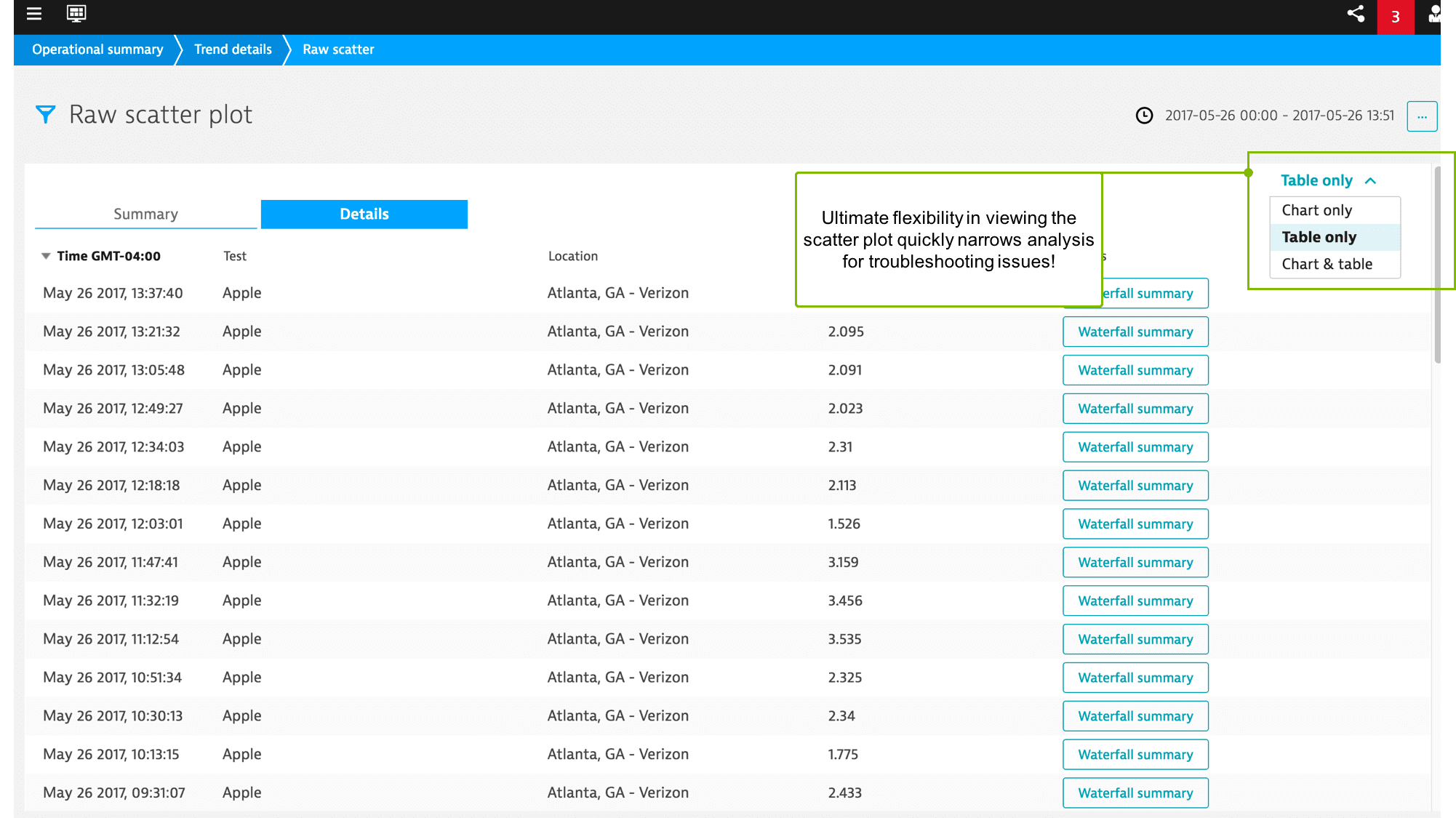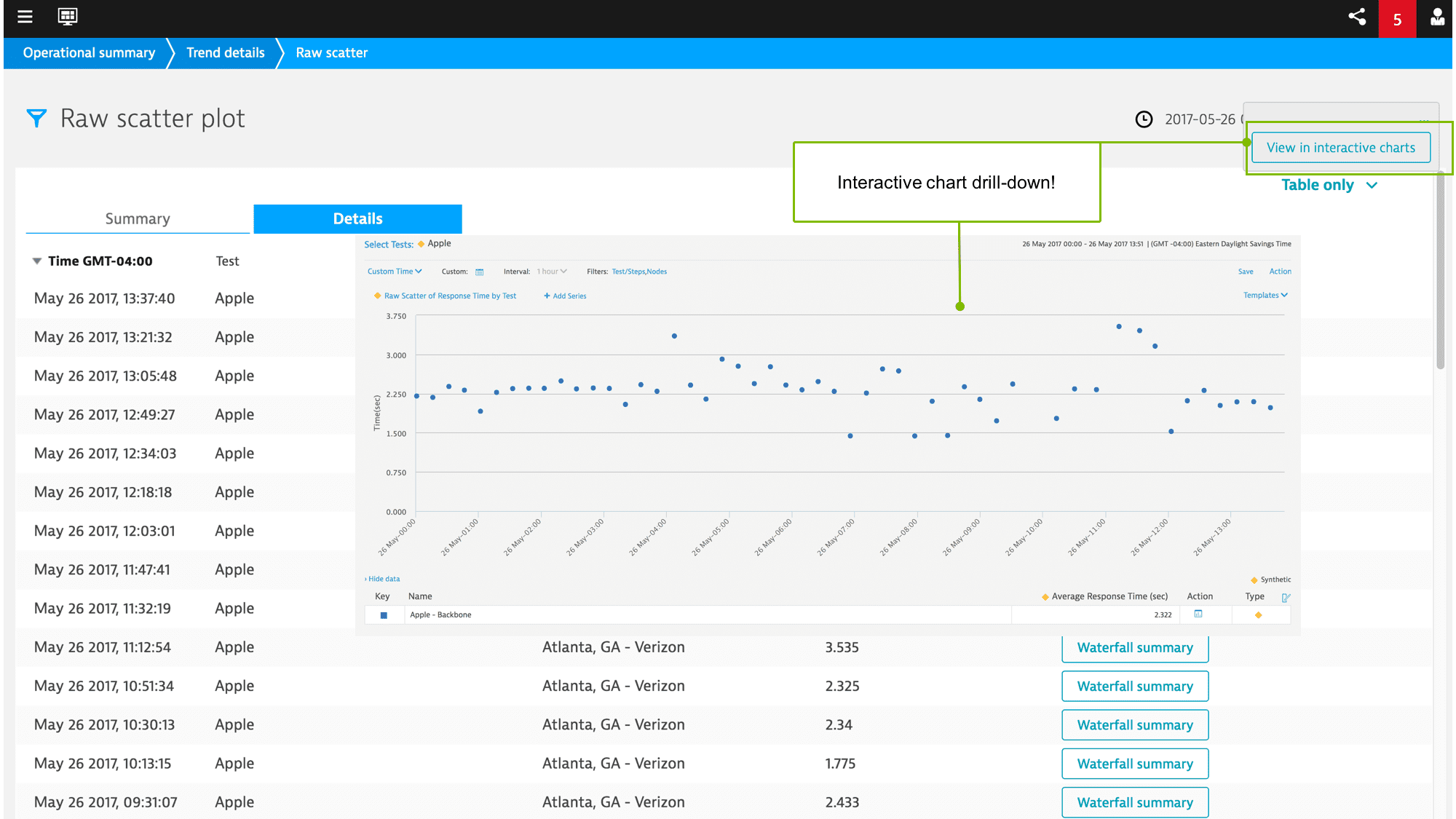 Event Log
Now includes the ability to export the logs to a CSV file.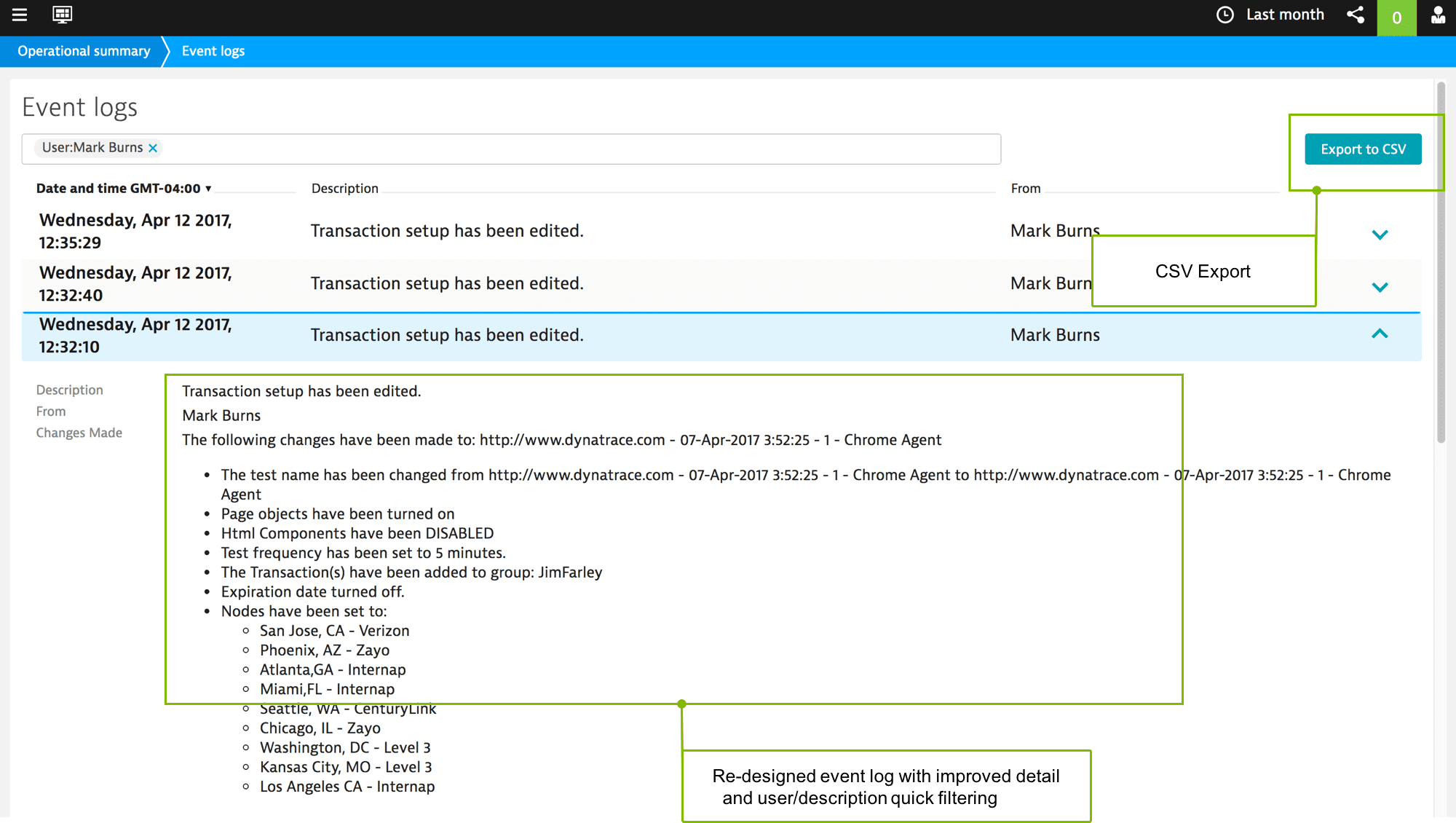 Error analysis
Improved capabilities for filtering errors.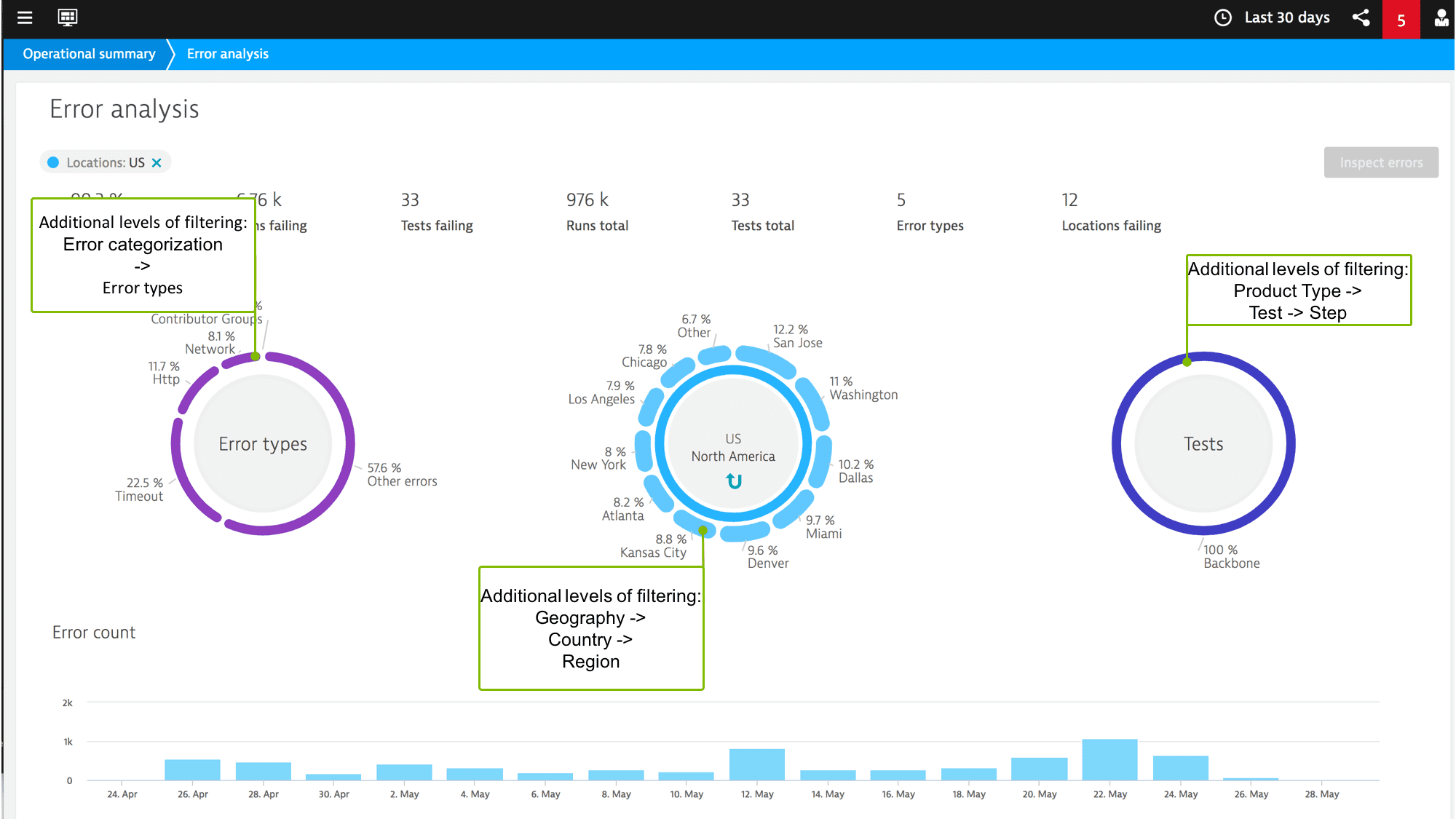 Administration test selection
Simplified test selection in the Folder management page, Maintenance window page, and (beta) operations dashboards.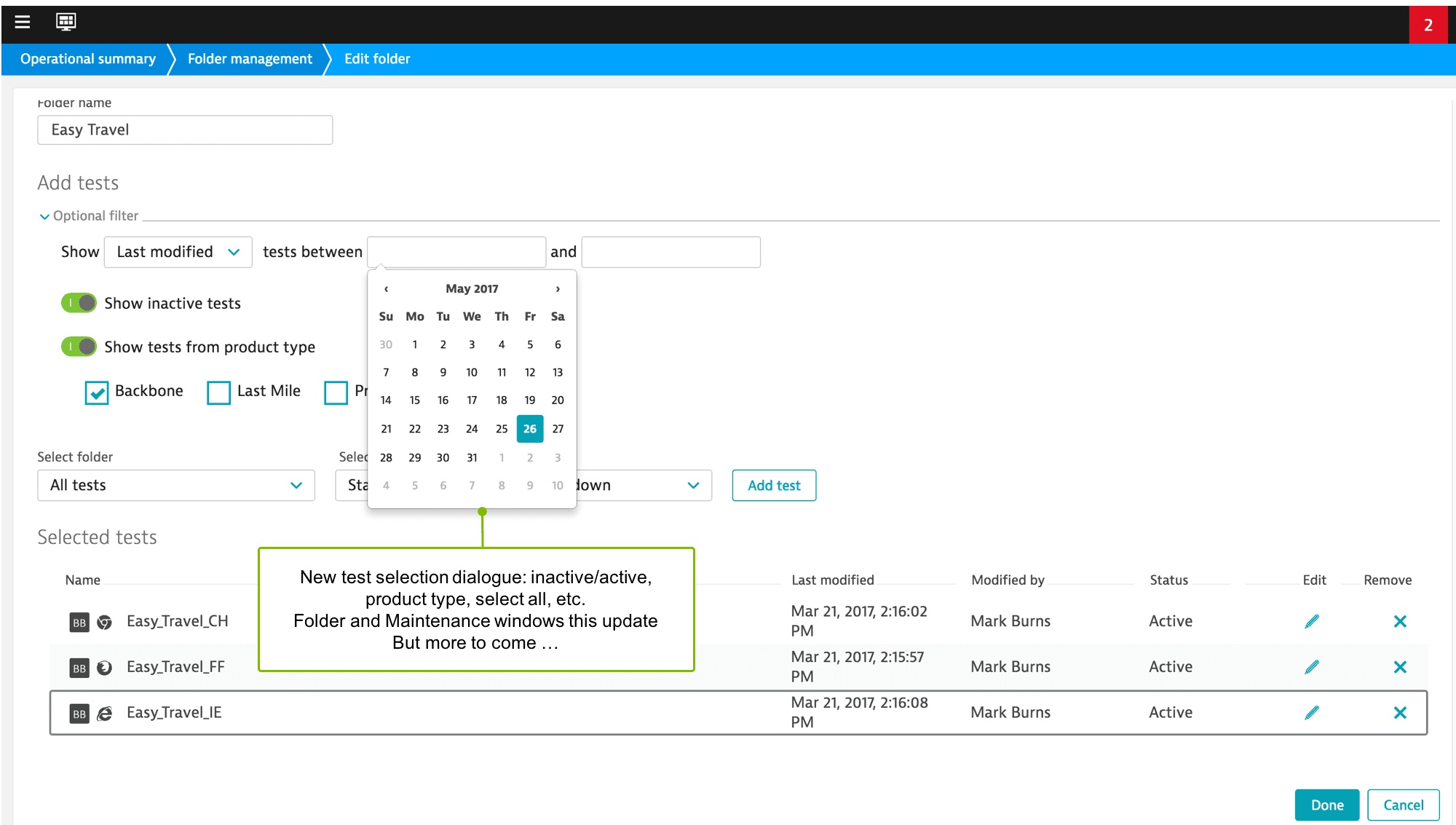 Dashboard filtering
Filter for test type in the test selection list when you create or edit a custom dashboard tile.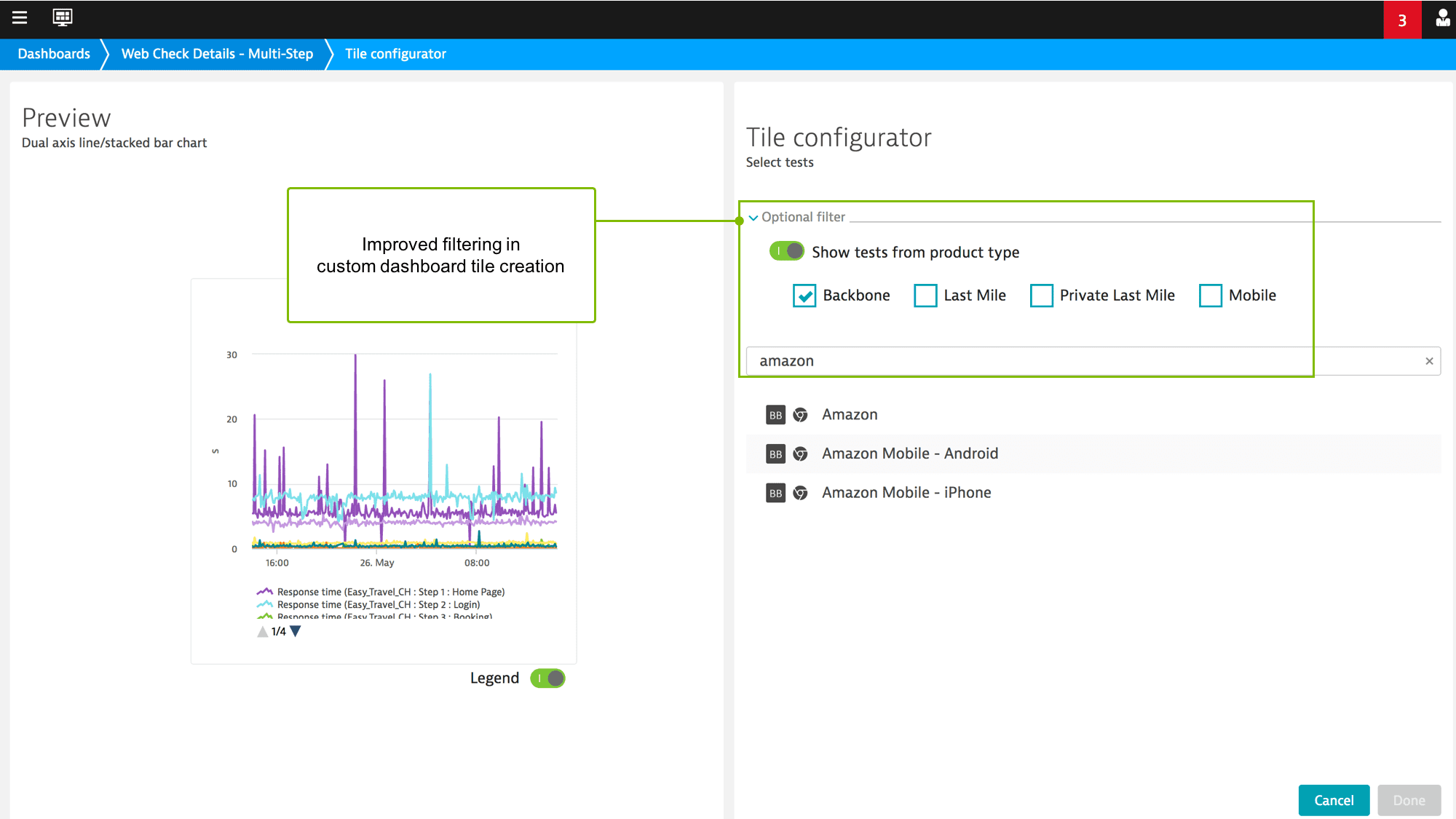 Documentation improvements
We're working hard to improve and unify the technical documentation to make it easier for you to find answers to your questions faster than ever before and on your preferred device: desktop computer, laptop, tablet, or smartphone.
Over the next few months, we'll be rolling out these improvements, which will include more use-case based content, better navigation and layout, responsive design, and super-fast page loads. All documentation will have a user-friendly and readable URL that is aligned with the Dynatrace website. The Dynatrace Synthetic documentation home page is now https://www.dynatrace.com/support/doc/synthetic/.
If you've bookmarked any documentation page, you'll have to update the bookmark.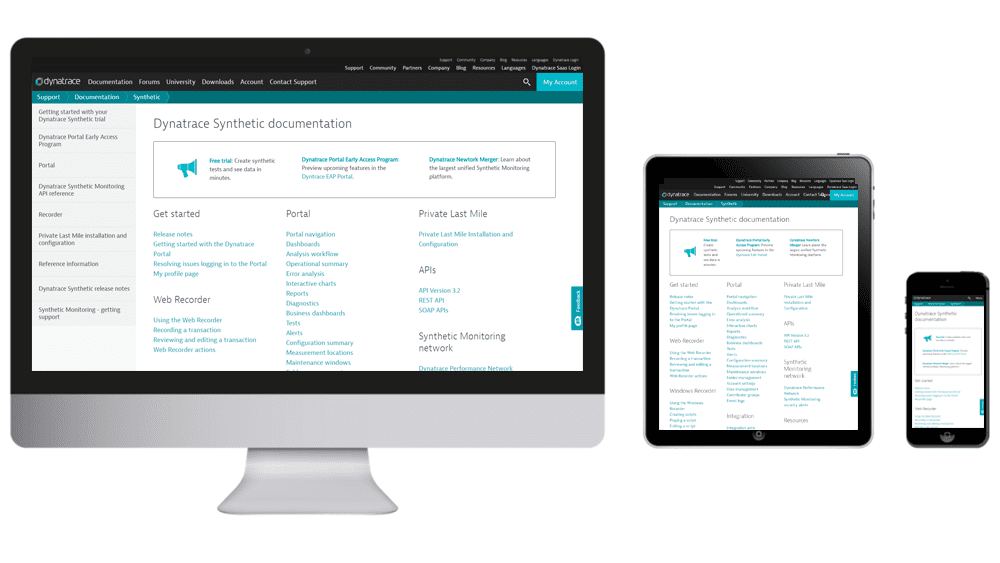 Resolved issues
The number of failed steps was inconsistent between chart and table.
Inactive tests changed status to active when an active test was added to the folder.
Response Time by Host/IP did not generate a trend line.
PORTAL-6389 – In Last Mile, Private Last Mile, and Mobile tests, View by Regions charts opened the waterfall for a different region.
PORTAL-6473 – The Account usage page showed different Allocated XF than the Usage summary report and Flex report.
PORTAL-6474 – A tile description could not be added to a Synthetic dashboard tile.
PORTAL-6503 – Date/time was inconsistent between monitoring portals.
Technical notes and known issues
While this release has been tested extensively to ensure that it works with all supported platforms and technologies, certain issues cannot be addressed from the product side. See the technical notes and known issues page for supported environments, significant technical details, and product limitations. Refer to our knowledge base for tips and workarounds.