Dynatrace Portal 2017 July release notes
Portal enhancements
Chart benchmark tests
Benchmark tests are available in the Operational summary and in custom dashboard charts. The filters in the Operational summary page and the Tile configurator allow you to choose whether to include benchmark tests in the test lists.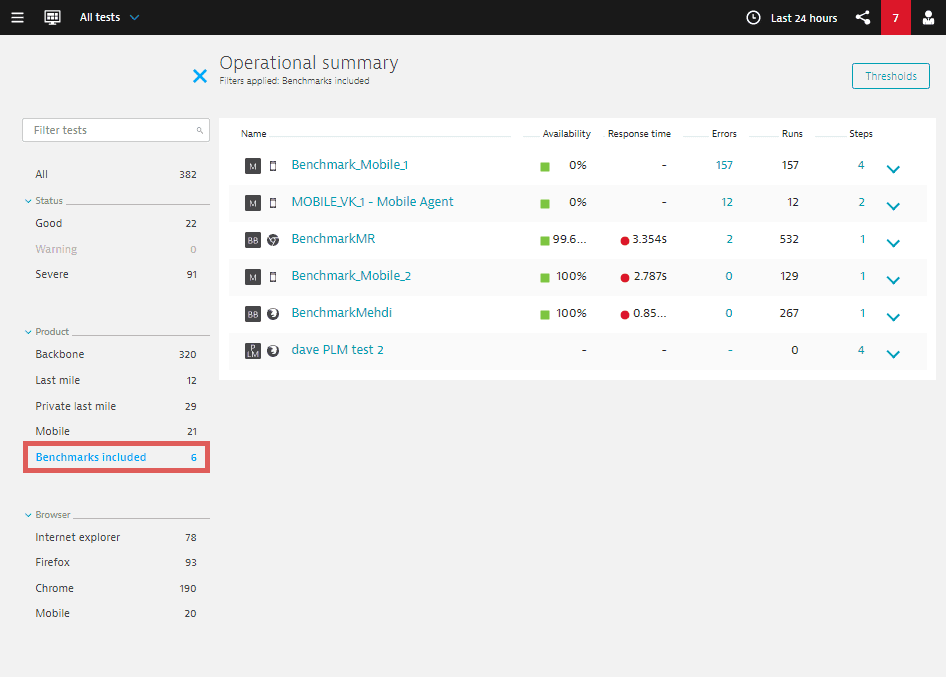 Search for test executions with errors
The error list accessed from the Error analysis page has a search filter to narrow down the list to errors with the selected test name, step name, error type, measurement location — even to the errors that have screen captures are available.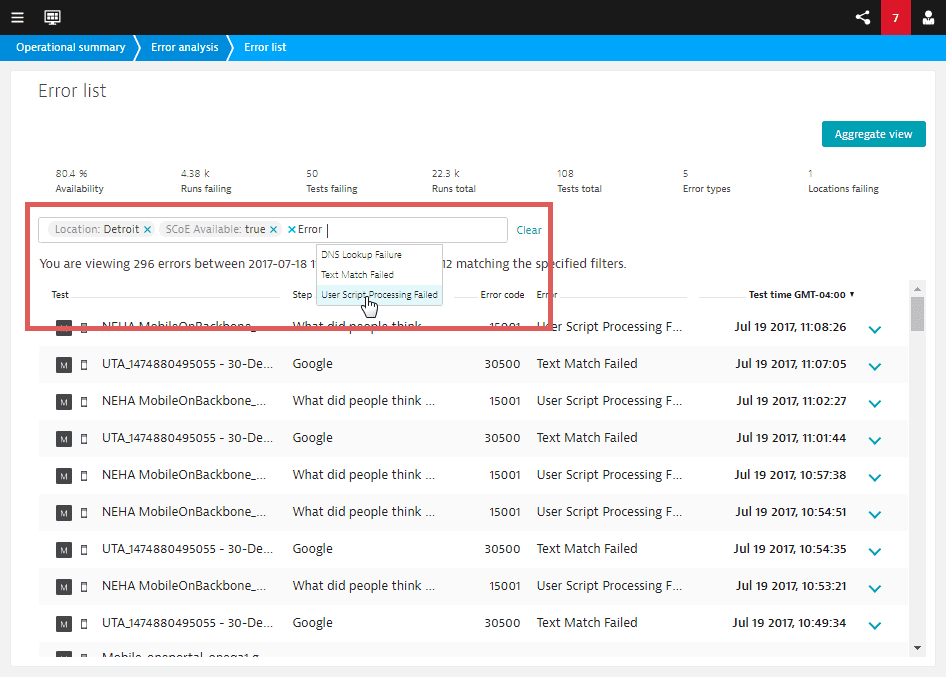 Export waterfall data to CSV
In the waterfall chart, you can export the chart data to a CSV file. The exported data includes the W3C metrics.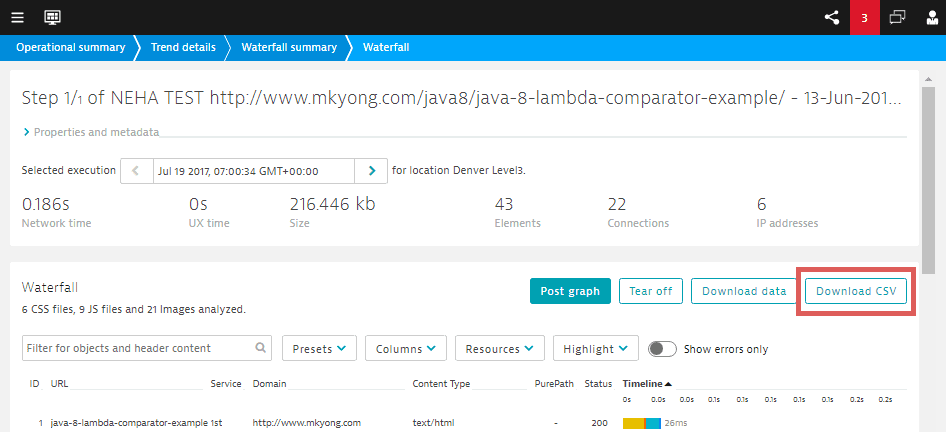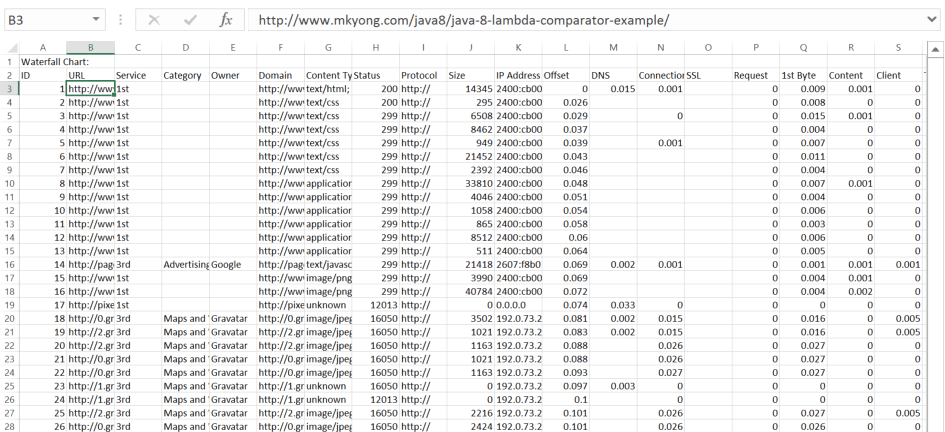 Resolved issues
PORTAL-6744 – Account settings page incorrectly showed usage overages.
SMRP-4416 — Web Recorder sent obsolete User-Agent string when recording.
SMRP-4483 — In the Web Recorder, text validation incorrectly failed on local playback.
SMRP-4527 – A "Page Unresponsive" error occurred when using the Web Recorder.
Technical notes and known issues
While this release has been tested extensively to ensure that it works with all supported platforms and technologies, certain issues cannot be addressed from the product side. See the technical notes and known issues page for supported environments, significant technical details, and product limitations. Refer to our knowledge base for tips and workarounds.