Scripts that are loaded in the Recorder can be saved in two ways:
Locally, while you are reviewing and refining a script.

Remotely, to the Dynatrace Portal where the script can be provisioned as a test.
Saving the script remotely is also referred to as uploading .
Save a script locally
Click SAVE

. In the dialog box that appears, click Local Save.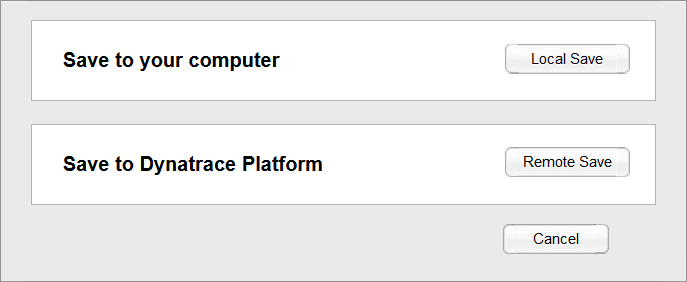 You can also select File > Save (local).
In the Save Script dialog box, keep the default values or select a different name or location for this script.
In the Save tab of the Global Preferences, you can set the default file format for saving a script locally.
Save a script remotely
Click SAVE

. In the dialog box that appears, select Remote Save.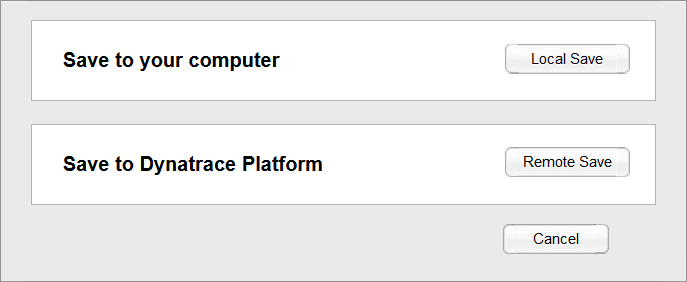 You can also select File > Save (remote).
If you are prompted to log in to your Platform account, enter your username and password and click Log in.


If you are not prompted for this information, you can skip this step.
In the Save tab of the Global Preferences, you can provide the username and password so you are logged in automatically if necessary.
To save this script to a different account, select Log into a different account in the upper right-hand corner of the dialog box. A dialog box appears where you can enter the username and password.
The script name is automatically entered in the save field. You can use this name to save the script to the Platform, or enter a different name.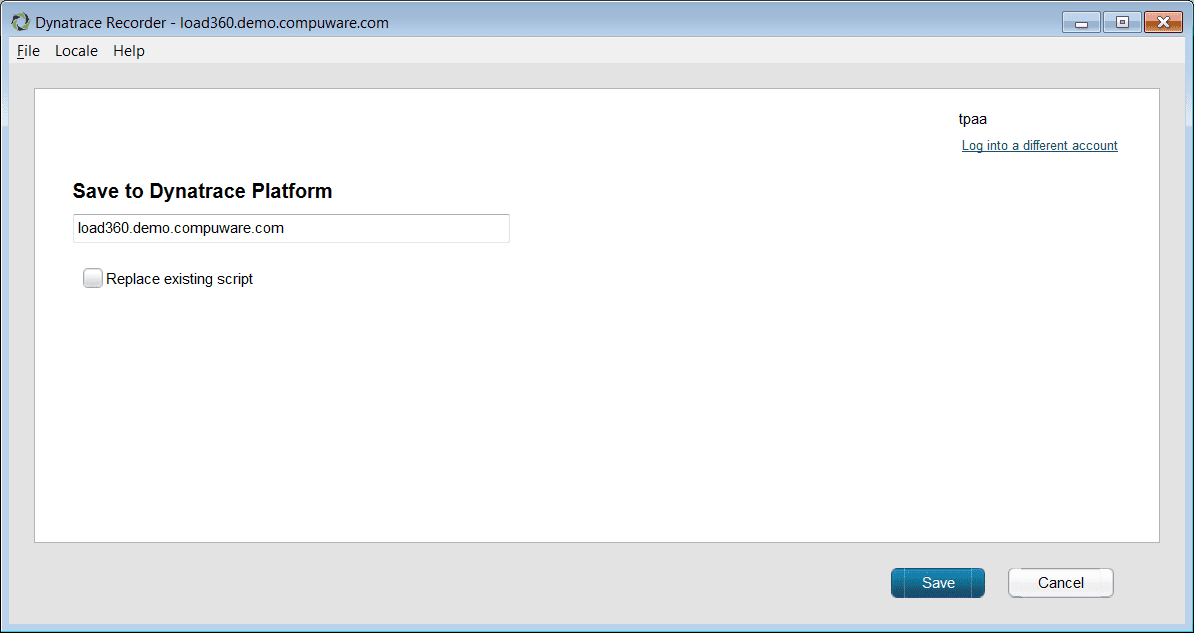 If this script replaces a script that is already saved to the Platform, select Replace existing script. If you select this option, a list of existing scripts for your account appears.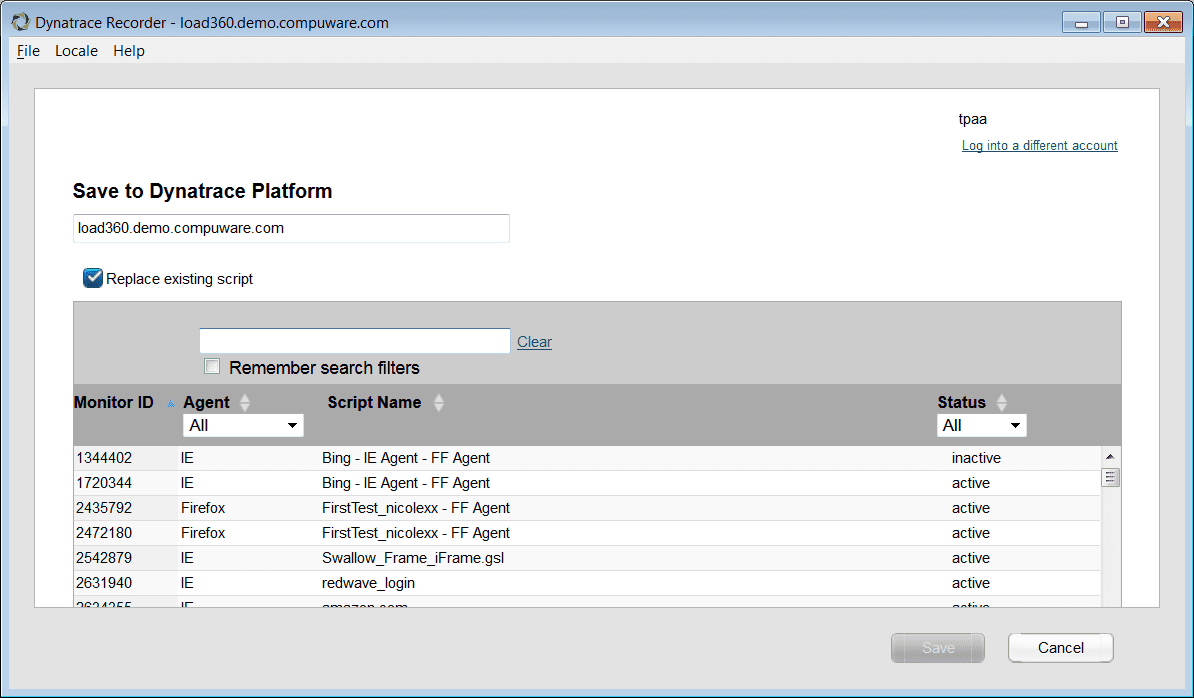 Note that the script you replace does not need to have the same name as the script you are saving.
The list displays each test's monitor ID, the agent assigned to the script (if any), the script name, and the test status.
To find the test you want to replace, do any of the following:
Select a column heading to sort the table by that column. The table is sorted by Script Name by default.

Using the Agent column, select the browser assigned to this script (if any). By default, all scripts are displayed.

Select to view all tests, active tests only, or inactive tests only.

Use the search field above the list of tests to find a script. As you type a string, the list is filtered to show only the tests that contain that string; the string can be anywhere in the test name.

Select Clear to remove the search criteria from the field. Select Remember search filters to save this search criteria; the options you selected will appear the next time you open this dialog box.
Click Save.
If you selected Replace existing script, the Save button is only available when you select the script to replace.