Creating a script by importing HAR files
You can import an HTTP Archive (HAR) file into the Recorder.
Select File > Import from HAR. The Select a File dialog box appears.
Navigate to and select the .har file.
Click Open.
The Recorder converts the file into a script with one step that consists of the HTTP action that contains the individual requests followed by a Wait (for Network) action.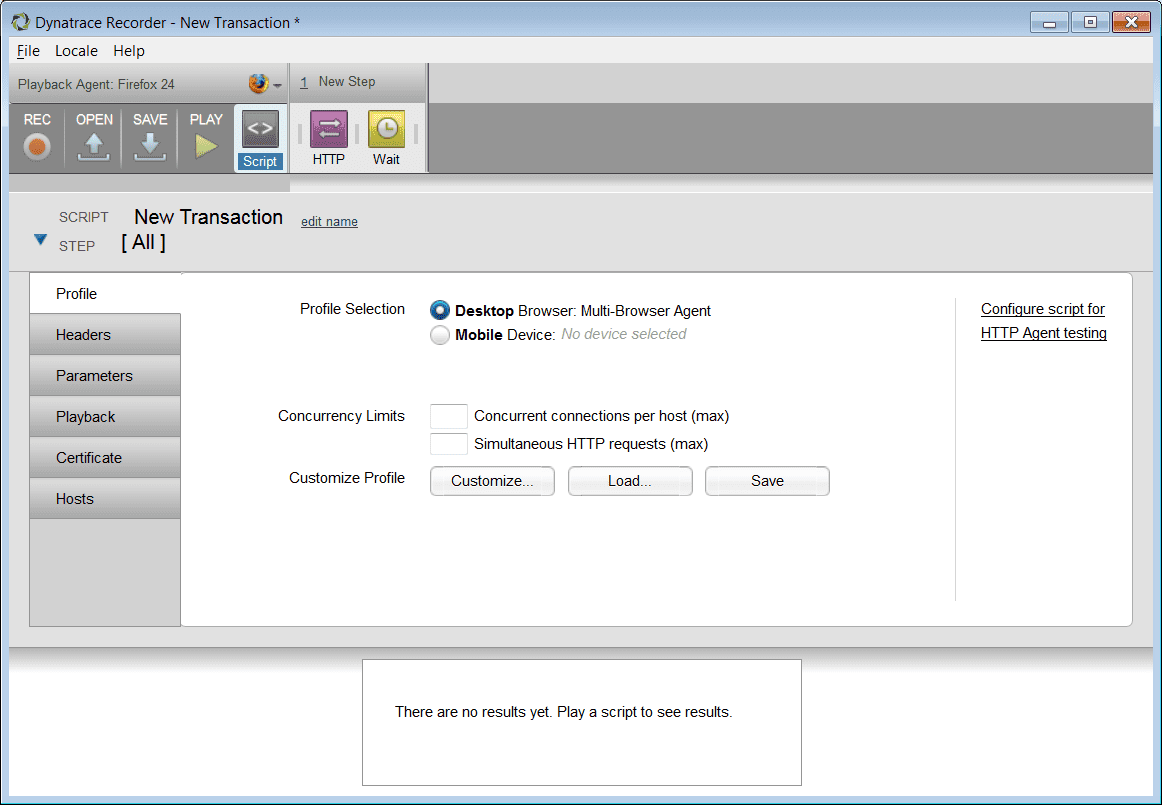 If a script is already open in the Recorder, the content of the .har file is appended to that script.
The default name New Transaction is assigned to a new script. Click edit name to give the script a meaningful, unique name.
When you play back a script created from an imported .har file, the playback window opens but does not display the recorded actions. When playback completes, the Recorder window displays the results for the script and the step.