Using the Windows Recorder
The current Windows Recorder release is 6.5.1.
Through the Windows Recorder, you can record scripts to test websites viewed in desktop browsers, websites viewed on mobile devices, and native applications for mobile devices.
After a script is recorded, you can play it back. The Recorder plays your script back through a browser, not an emulator, so the behavior is the same as what a user experiences. You can edit the script and add debugging statements as necessary before saving it to the Synthetic Classic Portal, where it can be provisioned and scheduled.
The following diagram illustrates the typical workflow.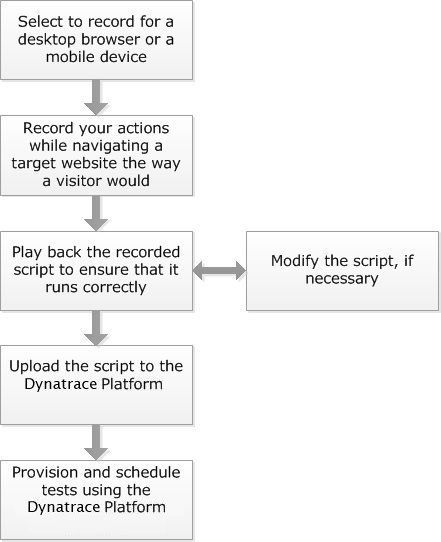 Before you record a script, configure proxy settings, add website certificates, and configure global preferences, if necessary.