Dynatrace has Backbone nodes on networks that transmit the majority of Internet traffic. These nodes are used by Availability tests as well as by Backbone tests.
To go to the Node Manager page, click

> Measurement locations.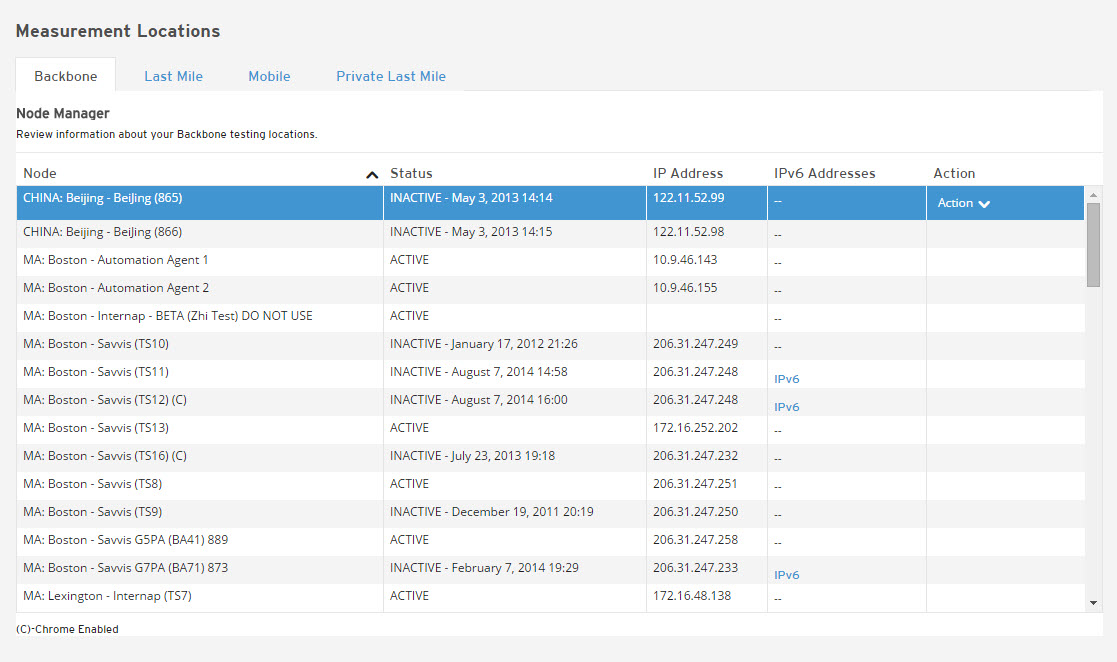 Use the Node Manager page to:
Review the current status of the nodes:

Whether a node is active or inactive, including the date and time it went inactive.
The IPv4 address for a specific node.
The IPv6 addresses for a specific node. Click IPv6 to view the list of IPv6 addresses. The IPv6 column displays a double dash ( -- ) if the site is not enabled for IPv6.

Add or remove a node from all the tests by selecting one of the following options from the Action menu:

Add to all tests
Remove from all tests
Use the Test defaults page to create a node group that will be applied to all tests. For details, see Creating Default Backbone Test Settings.