To go to the Measurement locations page, click

> Measurement locations. This page is available to users with the Account Admin, Account Primary, or Test Admin profile.
Use the Measurement locations page to manage Backbone nodes and Private Last Mile Peer Populations.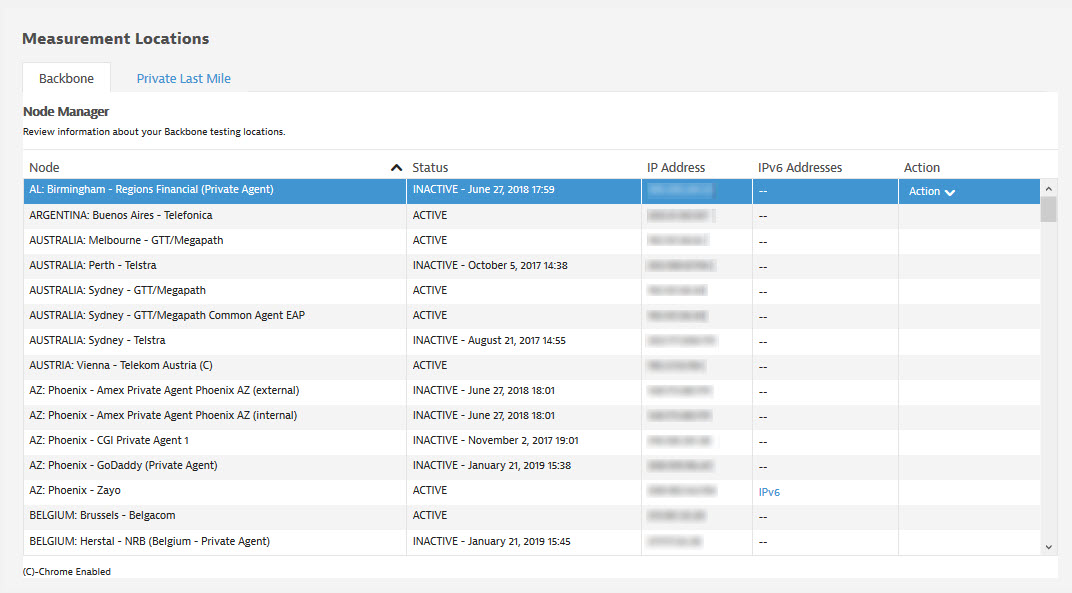 The Backbone tab is displayed by default. Use this tab to view and manage Backbone nodes, including adding a selected node to all tests or removing it from all tests.
Click the Private Last Mile tab to: