Viewing alert destination usage
The Usage for Alert Destination: <AlertDestinationName> window shows the alerts that are using this alert destination. A table lists the test name, step name, folder, alert type, and severity level for this alert destination.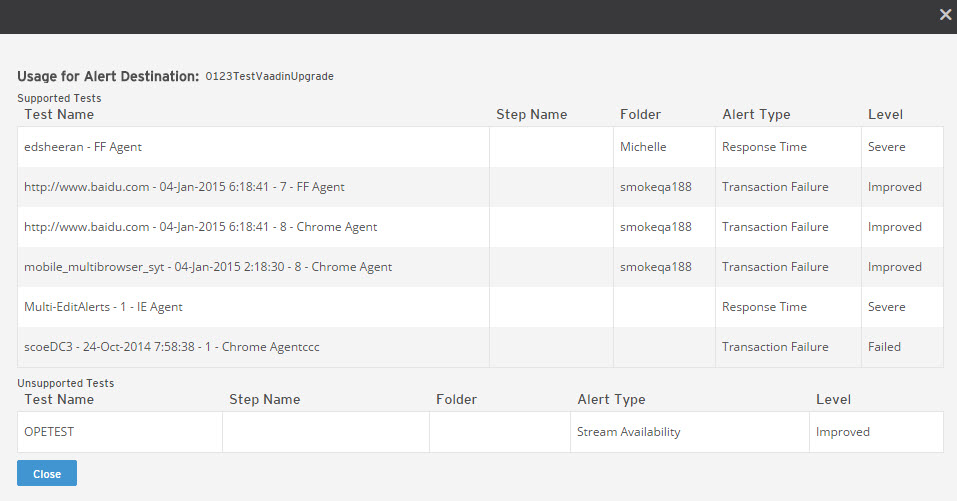 To view this information:
Click  > Alerts to display the Alerts page.
In the Alert Destinations tab, locate the alert destination to view and click Action > Show Use.